Apply for Dragnet Mould Maintenance Specialist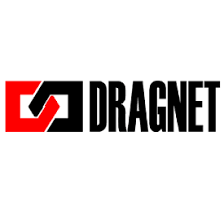 Job purpose
To ensure that all moulds and accessories brought to the workshop are repaired to standard and specification.
TRENDING NOW
Responsibilities
Repair moulds and accessories to standard/specification for production lines.
Transfer all discharged moulds and accessories from the production floor to the mould workshop for necessary action.
Ensure that all mould and accessories brought to the mould workshop are cleaned, repaired and inspected in line with all safety regulations
Maintain an adequate supply of moulds and accessories as spares to the production lines.
Ensure that every repair is done with the proper instruments, tools, and equipment, and all mould sarts are repaired to the manufacturer's specifications.
Ensure compliance with relevant Quality Management System (QMS), Food Safety, Occupational Health and Safety Management System (OHSAS) and Environmental Management System (EMS) policies and procedures among employees.
Qualifications & Experience
Bachelor's degree or Higher National Diploma (HND) in Mechanical Engineering, Glass Technology and related fields.  
Minimum of 1-3 years experience in a bottle manufacturing plant.
Must have experience and basic knowledge of computers and be able to learn programs necessary to carry out job functions.
Kindly register with your details on the company's portal to complete your application.
End Date: 09/10/2021