Apply for Technical Operator – Labeller-1 At Guinness Nigeria Plc Recruitment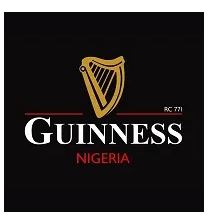 Guinness Nigeria Plc is a major market for Diageo: Guinness Nigeria operates in the unique and fast growing alcohol industry of over 15mhl beer potential.
TRENDING NOW
It is the only company that does Total Beverage Alcohol (TBA) in Nigeria. It's an on trade dominated market but with a fast growing off trade channel.
Job Title: Technical Operator – Labeller-1
Ref No: JR1055413
Location: Ogba, Lagos
Job Type: Full time
Worker Type: Regular
Purpose of Role
To produce spirits at customer service levels, quality conformance at the right budget.
To apply technical, process, continuous improvement and individual/team development skills to optimize overall brewery improvement and plant performance.
To adopt a safe and professional approach to all aspects of the role as an individual/teammate.
Qualifications and Experience Required
OND / Trade Test (City and Guild) or any nationally recognized equivalent in any of Mechanical / Electrical / Instrumentation field and ideally have an appropriate qualification in Brewing, Packaging, Engineering or Utilities in addition.
Minimum of 2 to 3 years' experience/competence in Operations, Maintenance, Process Control and Performance Measurement in a brewery, drinks or food manufacturing environment.
Demonstrate detailed understanding of Permit to Work system and GNPLC SHE policies, statutory requirements and responsibilities.
Demonstrate understanding of teamwork principles, continuous improvement, preventative maintenance and problem solving.
Respond to change in a positive and flexible manner and sustain a positive outlook across a range of situations/challenges.
High level of energy and commitment to team based achievement and high interpersonal effectiveness to develop & sustain robust relationships.
Application Closing Date
Not Specified.
How to Apply
Interested and qualified candidates should:
Click here to apply online