Npower Update: Introducing Captain Npower 2021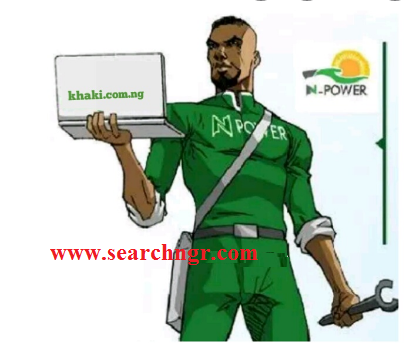 Use the Search Button below for more details.
Captain Npower 2021: the introduction of captain Npower has brought about lot of confusion to Npower volunteering.
TRENDING NOW
If you don't know what Captain Npower 2021 is, then this article will explain to you what Captain Npower 2021 really is. Keep reading this post!
This captain Npower scheme is one of the long arm schemes that are design to select out any of the employed Npower beneficiaries. That is; any member of the Npower beneficiaries who receive salary from Npower and other employment will be fished out and will not be an Npower beneficiaries.
However, this information was shared on Npower Facebook page. So if it happens that you are existing Npower beneficiaries and at the same time, you are still earns from other employment.
Then you should take note what npower has activated the Captain Npower 2021 to select you out from the Npower programme.
About the Npower Programme Scheme
The N-Power scheme is a job recruitment that was carried out in 2016 and lately in June 2017 where unemployed Nigerian Graduates were asked to apply and submit online application. A total of 500,000 graduates will be employed in the scheme and so far 200,000has already been employed and are receiving monthly stipends of N30, 000 from the federal government of Nigeria. The list of shortlisted candidates for 2017 N-Power volunteer of 300,000 candidates will be released by September, I enjoin you to check this website often to see if you have been shortlisted.
The scheme said the federal government empowerment programme was solely for unemployed graduates. For this reason, it said people who were already employed should stay off.
The scheme has already activated Captain N-Power. This will trace all account number of N-Power volunteers' link to their BVN and various accounts. your bank account that you have been using to receive salary from other employment source (s) can be traced or like through your BVN and it can read out the sources of receiving funds into your accounts.