COVID-19 Stimulus Package Disbursement Form Application Online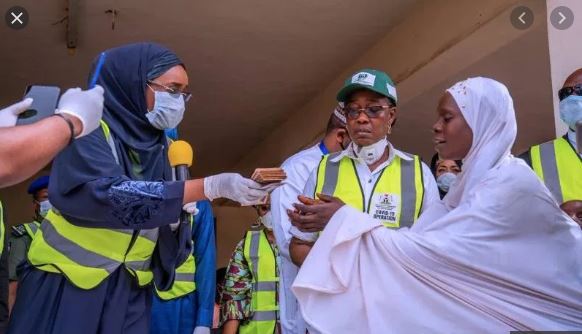 Hello you reading this, it has come to our notice that there's currently a form which I will not attach to this article circulating the internet.
This form was set up by fraudster trying to collect your information with nothing but the aim of scamming you at last.
We have decided to inform you here and to be very careful with links you click online and how you put your information in forms appearing online.
You will recall that a week ago the Federal Government of Nigeria inform the general public that it is going to disburse fund to the vulnerable in the country and give relief fund to those who need it in this time of severe hardship.
You can click the link to see how to apply FG begins disbursement of N10,000 to TraderMoni and MarketMoni – Apply
Meanwhile, the federal government through the CBN has also released N50 billion naira intervention fund to be given to eligible applicants for COVID-19. If you meet the requirements as specified, you can also apply for this fund. Kindly proceed to register Covid-19 Support Fund for Individuals Get up 3 Million Naira – How to Apply
For any questions regarding COVID-19 relief fund by state, you can leave a reply below and be sure our team will get back to you in a jiffy.