Download NTI mobile App (myNTI Mobile)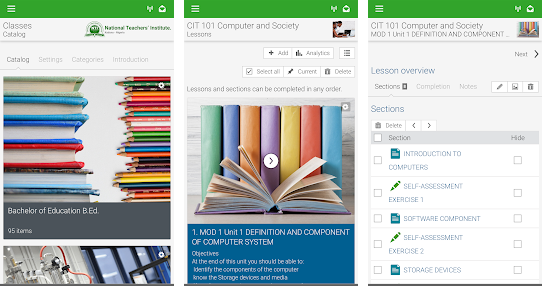 Download NTI mobile App (myNTI Mobile)
NTI LMS Mobile is an app for National Teacher's Institute students (you will need your student username and password to log in).
RECENT POSTS searchngr.com
It is a convenient way to view your course materials for your studies. It is a companion app as such you would need to regularly visit lms.nti.edu.ng for the full experience.
The myNTI Mobile app is a complementary app for mobile users (Students/Applicants of the National Teachers' Institute, The is developed to help fasten applicant and student need into the National Teachers Institute program.
With myNTI Mobile app, you can do an exploit just with a smartphone – However, not all functionalities are available on this mobile app. For the complete/full features, please refer to the NTI website: https://my.nti.edu.ng
Features of myNTI Mobile app
– New Applicant Registration (Full Process)
– Student Portal Services (Coming Soon)
The myNTI mobile portal is built with state of the art technologies and a clean mobile-friendly user interface.