€1000 Stipend CTA Social Media Internship for Africans 2019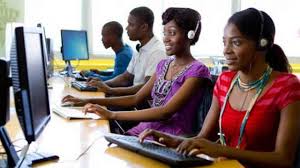 CTA is looking for a highly motivated, dynamic and result-oriented intern to help update and implement CTA's social media strategy.
Are you a passionate user of social media? Are you ready to explore new possibilities and new platforms? Are you able to convey engaging messages tailored for different social media platforms, for a wide variety of audience. Do you care about rural development and sustainable food security?
If you can answer yes to these questions, CTA will offer you an exciting opportunity to learn and grow professionally in marketing communications. As part of our new digital team, you will be actively engaged in feeding CTA's social media channels and help the organisation use social media widely and effectively.
WORTH
Participation in CTA activities will give you an invaluable experience at the international level.
Internship stipend (€800 per month for a holder of a bachelor's degree, €1,000 per month for a holder of a master's degree).
Payment of travel costs when joining and leaving the Centre.
Medical coverage for emergency cases of sickness and accident, for the duration of the internship.
ELIGIBILITY
National of one of the ACP or EU States signatory to the Cotonou Agreement
University (or similar institution of higher education) degree in digital communication, marketing or related discipline. Recent graduate, between 21 and 29 years old (maximum).
Strong experience in social media.
Strong written and communication skills.
Attention to details.
Ability to work under pressure with focus and to meet tight deadlines.
Excellent working knowledge of English (both written and oral). Knowledge of French is an asset.
DEADLINE: June 23 2019
To apply visit the following website: www.cta.int