Google's 25th Birthday Marks a Milestone in Search History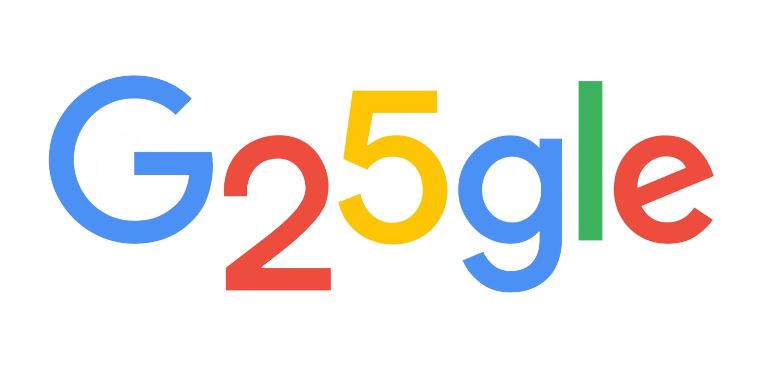 Mountain View, CA – In a remarkable journey from humble beginnings to technological innovation, Google commemorates its 25th birthday today, reflecting on a quarter-century of transforming how the world searches for answers.
A Journey from Simplicity to Sophistication
A mere 25 years ago, finding answers to everyday questions wasn't as straightforward as it is today. Back then, people would often resort to calling friends or consulting cookbooks for kitchen know-how. Alternatively, they'd take a leap of faith, grabbing a kitchen knife and hoping for the best.
In 1998, this all changed with the launch of Google Search. This groundbreaking search engine was designed to empower users to seek answers, no matter how big or small their queries. Since then, Google has become an integral part of daily life for billions of people around the world.
Curiosity as the Driving Force
Sundar Pichai, Google's CEO, noted earlier this month that the company's journey to this significant milestone was a collective effort. Google, often seen as a technology company, acknowledges that its achievements are the result of collaboration with people: employees, partners, and most significantly, the users of its products.
Google's 25th birthday is not only a celebration of technological advancement but also a tribute to the curiosity that drives it. This curiosity has led to innovations that have shaped the way we interact with information.
Innovations Driven by User Needs
Throughout its history, Google has continually adapted to meet users' evolving needs. Whether it's finding instructions on how to knot a tie or planning a wedding, staying informed or pursuing personal passions, Google has played a pivotal role in these endeavors. Each chapter of Google's story has been co-authored by its users.
For instance, in the year 2000, an unprecedented rush for photos of Jennifer Lopez's iconic Grammy Awards dress led to the birth of Google Images. This innovation revolutionized how we search for images online, making it quicker and more efficient.
Google's 25th Birthday
To mark this remarkable milestone, Google is embracing familiar traditions. The Google homepage doodle pays homage to the evolution of the company's iconic logo. Additionally, those searching for birthday-related queries may encounter a delightful surprise.
Looking ahead, Google is enthusiastic about the potential of AI to further its mission of improving lives globally. As Sundar Pichai emphasized, "Our search for answers will drive extraordinary technology progress over the next 25 years." Google eagerly anticipates building this future in partnership with its users.
As we celebrate Google's 25th birthday, the company expresses heartfelt gratitude to its users for an incredible journey and looks forward to many more years of curiosity, innovation, and collaboration.