How to Apply for Npower Redoplyment 2021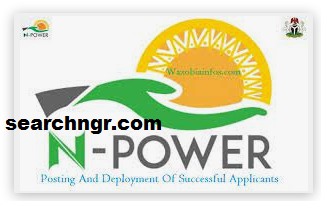 Use the Search Button below for more details.
How to Apply for Npower Redoplyment – However, the Npower deployment has begun weeks ago and is expected that the beneficiary must have downloaded their PPA letter by now.
TRENDING NOW
Furthermore, most of the npower beneficiary are deployed to places they wish never to go or perhaps the location seems difficult to comprehend and will decide to make redeployment to a better place his or she is familiar with.
In today's discussion, we will be sharing with you the possible methods and steps to take on how to apply for npower redeployment 2021.
Steps on How to Apply for Npower Redoplyment
Below are the process required for redeployment
print your depolyment letter. Read How to Download Npower Batch C Stream 1 PPA Deployment Letter
Then take it to your designated PPA and ask for rejection
Upload your rejection letter back to your NASIM portal dasboard
if you have a PPA you would like to be posted to, you are to visit that PPA acquire an acceptence letter, and upload it alongisde your rejection letter.
Apply for redeployment
This process usually takes 24-48 hours to be redeployed.
Note: you must provide full details of your name, N-power ID, application email, phone number, state of deployment LGA of PPA