How to form a squad in FIFA 23 and how to get player cards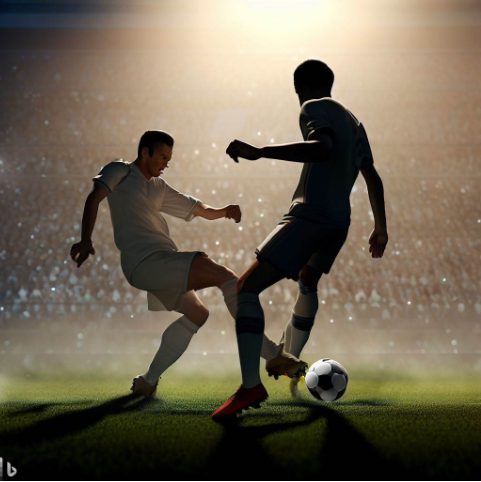 In the FIFA 23 football simulator, players who want to try themselves in online leagues will have to find out that in FIFA Ultimate Team, or FUT, You will get at your disposal a club not with players who have current contracts for the current year, as in career mode, but random performers who fall out of the starting kits.
Game sets are a pack with random players inside, where its price and the overall benefit from owning the performers that are in it depend on the cost and gradation of the set itself.
In total, there are 4 types of packs with players:
Bronze – The most basic and cheapest set for the formation of the first playing squad due to the minimum investment of FIFA coins.
Silver – More expensive cards, but also more valuable and are the next step in the transition to a strengthened composition of players.
Gold – Expensive and high-quality cards, which can be obtained not only with the help of purchases for game coins, but also with the help of tournaments and events.
Special – Unique cards of football players who have contributed to the history of football and are the best representatives of this sport in all history.
You can play different modes in FIFA 23 to get game cards and coins for their purchases
Moments
This is a game mode in which the FUT recreates a well-known game episode for you, which must be resolved in a certain way with strict adherence to all requirements. Only then the mode will be counted and you will receive your FIFA coins.
Division Rivals
This is a normal mode for playing within the divisions that you fall into as a result of selection by the level of the game and will play fights against other players, where, depending on the result, you will get the opportunity to advance in the leaderboard and move to a higher division, to stronger and more interesting opponents.
Matches are held in the format of 90 minutes and counts as a draw with an even score without additional halves and penalty shootouts. Players will receive FIFA Coins and Points at the end of each week based on the number of wins, losses and draws
This opens up access to qualification and selection for the future weekend league – a tool for extracting gold players for your team.
You need to score 1250 points at the end of the week to get access to the next stage of the weekend league – FIFA Champions, which also acts as a qualifier for this event.
FIFA Champions
This is a qualifying round and essentially a knockout game in preparation for the weekend league.
You must play 10 games against randomly selected opponents, regardless of your level in the division. This means that you can even face opponents from the top divisions, which will make the games interesting, but quite possibly devastating.
In total, you need to win 4 games out of 10 to go to the next stage of the tournament.
You should take into account that draws, as a result, cannot be, and it is better to immediately tune in to play to the last, since any game situation can be reversed, only the chance of success differs.
You will receive additional rewards in the form of gold packs in different amounts depending on the number of games won, and even if you lose all matches miserably, you can still get a minimal reward and a couple of gold cards, which will bring initial progress to your game lineup.
To win the maximum gold packs and be guaranteed to advance to the next and final stage of the weekend league, you can order FIFA fut champs boosting from professional Skycoach players.
This is a service that specializes in providing services for players with different levels of play and assistance in the supply of game currency and the provision of services – pumping and training, and assistance in certain events.
All you have to do is select the required service, pay for the order on the Skycoach website and transfer the account so that the professional player can start performing the service.
You will be able to track the status of the order online and go about your business until you receive a notification that notifies you that the order has been completed, and you can log into your account and check the result. Don't forget to change your password and leave feedback on the quality of the work of the manager and Skycoach employees.
The service guarantees the safety of personal data and financial responsibility for the safety of all property that the player has on his account for the duration of the order.
When logging into an account, a Skycoach employee uses VPN to maintain anonymity and to ensure that in the eyes of the game administration, there is no questionable activity that could be perceived as a boosting service.
Weekend League
If you have fulfilled all the prerequisites and won at least 4 necessary victories to further advance in the tournament and participate in matches, which will determine all additional rewards that you can receive.
Instead of 10 matches, as in FIFA Champions, there will be 20 matches, which will determine the degree of rewards that you will receive for the tournament and its final part.
It is important to have time to play all matches from Friday evening to Sunday evening since the event is called the weekend league for a reason.
Play matches, strive for victories, because there will be no opportunity to draw here either.
Unlike FIFA Champions, here you will win in order to advance along the frontiers and the more you can advance, the more rewards you can receive.
There are mega packs with a lot of gold cards, regular and small, FIFA coins and prequalification tokens that will make it easier to pass all the stages in the next weeks in the qualifiers.
Drafts
This is a mode in which you must collect the strongest possible line-up from the proposed options and play several matches with them against live players, or computer-controlled AI of your choice.
To complete the draft mode and receive FIFA coins as a reward, you need to win 4 wins – of course, against AI it will be much easier to do, but I would advise you to immediately play against live players and use any match to develop your own tactics, constantly train personal skills and get rid of jitters when playing against live opponents.
Transfer window
You can always sell the players you don't need at an average price, which is set by the players themselves.
And vice versa – if you have favorite players, or you see specific performers for roles in your team, then look for them here, sometimes it's more profitable to overpay for a performer than to try to get him from sets.