How to Pay Federal Government Bills Using Remita Platform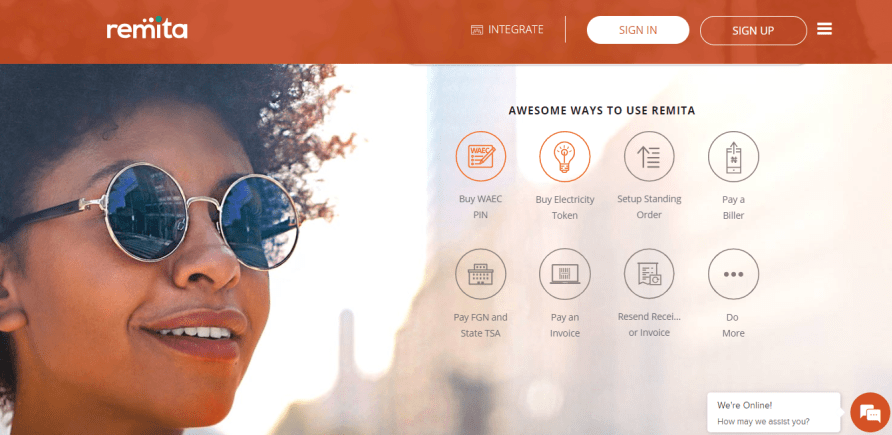 But thank God for the Remita came, a quick and easy you can make payment online. In this article, I will do a break down on the way to make payment using a Remita.
How Remita Functions
It is pertinent to note here that before any payment can be made; have to be a generation of what is called an "RRR" number (Remita Retrieval Reference number). This RRR number is very significant in carrying out any financial deal on this Remita platform. Remita is truly 100 percent developed in Nigeria and with no stress of less than 48 hours; anyone anywhere can make and receive payment online.
This e-payment platform receives and receives payment on its website by using visa card, verve card, master card, internet banking, bank branches, etc. It is important to note that on this platform, there is no activation fee and it has a very low processing fee for any transaction to be done on the website which is at just 2 percent. It is 0.5% a little bit higher than this platform called Inters witch Webpay where transactions are also carried out.
Read also:How to Withdraw Money From the ATM without Using a Card
Steps on How to Pay Government Bills Using Remita.
Firstly, you are need to visit www.Remita.net, it will refer you to the home page of Remita.
On the home page of Remita.net, a dialogue box will pop up asking you what you want to pay and also other icons are seen with each carrying features like; Buy WAEC Pin; Buy Electricity Token; Setup Standing Order; Pay a Biller; Pay FGN and State TSA; Pay an Invoice; Resend Receipt or Invoice; Upload NHF Schedule; Sign up; Pay Family and Friends, Others; Upload Pension Schedule; Pay Salaries; Pay Taxes.
Hit on Pay FGN and State TSA, which is what you intend to do using the site.
From the list of available options displayed, select Federal Government of Nigeria (FGN), it will take you to another page you will fill up the required fields.
Type in the Name of MDA: The name of the MDA is the recipient to which such financial payment is to be made and this could be any institution or agency of government. For instance, if payment is to be made into the Federal Inland Revenue Service (FIRS), the name of this agency will be inputted as it will bring up the relevant account number to be paid into.
Insert the name of the Service or Purpose: Here the goal of payment should be clearly stated, for instance, Annual luxury Surcharge (ALS), Foreign Travel Surcharge, etc
Description. In this section, you are required to as a matter of earnestness put into writing as to make a description of what you intend to pay for because the description I important in making an online payment. Over and over again times, it is non-compulsory as it can also be skipped.
Type in the relevant Amount t (#): The amount to be paid shows to the payer the exact amount that he is only charged according to what he or she intends to pay with no hidden charges involved to such payment. This is normally done in naira which is the authorized legal tender in Nigeria. For instance, 10,000 naira can be made for payment. Before inputting the price list, there is commonly the amount item list dialogue box displaying the item, unit price, quantity, and price and thus they can be selected consequently.
Input the Payer's Full Name: This is very essential because if a incorrectly spelt name is inputted into the payer's name, it will make it very difficult for any claim to be made that such a person was the one through whom payment was made; to this result that that amount of money was paid by the right person. Owing to this, it is significant that care is taken towards filling in the right name in this field.
Payer's Email Address: In case of any hitches, problems experienced in payments and for reference purposes, the payer's email address is usually required in other to allow him or her in making such online deal at any time. For easy access to the payer, he or she must insert into the dialogue box the email address correctly because after that transaction information containing the full details of the payments would be sent into the written email account inputted while making the payment.
Payer's Phone Number: On this platform, it has been known that sometimes people find it hard to make their payments, or maybe their bank accounts were debited more than the necessary number of time for that actual transaction, hence is the need for the payer to input his or her correct phone number which can serve a proof and for swift rectification of any payment issues. And the mobile number may vary depending on the mobile network.
Next, you are required to confirm the Security Captcha complete without any mistakes.
Hit on proceed to payment on the small dialogue box that appeared below the character image box.
Next Remita will create your Remita Retrieval Reference (RRR) number for your transaction, attached also is the benefactor of such payment you intend to make at that given time and the total amount payable also stated there.
You will be asked how you want to make your payments through the following means:
By paying using the internet banking such as; Access bank, Diamond bank, FCMB, Skye bank, Sterling bank or Zenith bank, etc. www.Remita.net accepts payment to be made by using the internet through the various bank platforms highlighted above created by the commercial banking institutions in Nigeria. All you will be needed to do is just to log in to the website of the bank you wish to make your online payment and fill into it the required info.

Remita Payment Forms.
1. You can Pay Now with Internet Banking
With internet banking, you can transfer money directly from your account to the beneficiary via Remita powered transfer. Most Nigerian Banks now have their banking apps that allows users to make transfer just on the go. Please note that they may be a fee attached to this transfer.




On that "Pay with Internet banking"column, you will see the icons of banks that supports internet banking on Remita platform.

Click on any one of your choice and proceed to payment.

2. Pay at any Bank Branch of Your Choice
If you want to pay the money at any bank branch, simply print the transaction receipt or copy the RRR code to your bank and pay the required amount.

3. Pay Now with Cards (ATM Card) or Wallets
You can also pay using your ATM card. Simply click of the card of your choice e.g. Nigerian cards: MasterCard, Visa, Verve or International Card: MasterCard, Visa. You can also pay via e-Wallet services such as Pocket money.

You are done. After successful payment, you will be able to download the payment receipt for subsequent accreditation with your establishment of partner.

Related: How To Make Money Online In Nigeria