How to Apply for Kaduna State Scholarship Application 2021 (Merit Based)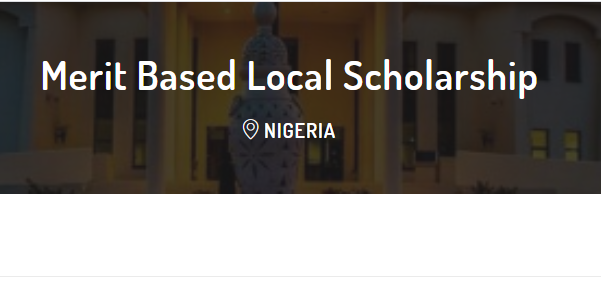 Use the Search Button below for more details.
The Kaduna State Scholarship application 2021 will identify, select and empower qualified citizens of Kaduna state to meet the current and future manpower requirements of the State while remaining globally competitive.
Furthermore, the Kaduna State Government is particular about rewarding excellence and hard work for all its citizens.
The only official website to apply is https://kdsg-scholarship.com/
TRENDING NOW on searchngr.com
The Kaduna State Government is interested in giving equal opportunity for access to an excellent education to its teeming youth who demonstrate excellent academic credentials. Successful candidates must maintain a minimum CGPA of 4.0 of 5.0 or 3.5 of 4.0 at all times.
This Application is only for the Merit-based Local Scholarship of Kaduna indigenes, if you do not meet the minimum merit score, you wouldn't be eligible for this application.
You can check out the Needs-based application scholarship scheme still for Kaduna indigenes.
Successful candidates should see this as a great opportunity to build their capacity to be globally competitive. The State also sees this as an opportunity to build the human capacity of Kaduna State to be the best in Africa and one of the best in the World. We invite you on board!
Kaduna State Scholarship Application 2021 Requirement
M minimum CGPA of 4.0 of 5.0 or 3.5 of 4.0
Must be a student who has at least one more semester at the time of disbursement
Must not be a spillover student.
Fresh students must provide evidence of Grade B in at least five subjects including Mathematics and English and Grade C for the other subjects taken in WASSCE or NECO in one seating and not later than 2017.
The only official website to apply is https://kdsg-scholarship.com/