Okash Loan App Review – How to Download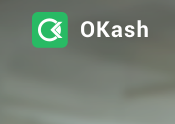 Okash Loan App, (SearchNGR) – In the world of financial technology, mobile loan apps have become increasingly popular for their convenience and accessibility. Among these apps, Okash stands out as a reliable option for those in need of quick financial assistance.
In this comprehensive article, we'll dive deep into the Okash app, providing a step-by-step guide on how to download and access better loans. We'll also explore user feedback and offer a detailed comparison between Okash and Opay, another well-known financial app.
Understanding Okash App: A Brief Overview
Okash is a mobile loan app that provides instant access to credit for individuals in need of short-term financial assistance. The app is designed to be user-friendly, allowing borrowers to request loans, receive approvals, and access funds swiftly, all from the comfort of their smartphones.
Step-by-Step Guide to Downloading Okash App
Downloading the Okash app is a straightforward process. Follow these steps to get started:
Visit App Store: If you're using an iOS device, visit the Apple App Store. For Android users, go to the Google Play Store.
Search for "Okash": In the search bar of the app store, type "Okash" and hit "Search."
Select Okash App: From the search results, select the Okash app with the official logo.
Download and Install: Tap the "Download" or "Install" button to initiate the installation process.
Open Okash App: Once the installation is complete, open the Okash app on your device.
Accessing Better Loans with Okash
Okash offers various loan options tailored to meet the specific needs of borrowers. Here's how you can access better loans through the Okash app:
Create an Account: Start by registering with Okash. You'll need to provide personal information and create a profile within the app.
Complete Your Profile: Ensure your profile is complete and up-to-date. This information helps Okash determine your eligibility for loans.
Apply for a Loan: Inside the app, you can apply for a loan by specifying the amount you need and the repayment duration.
Submit Your Application: After completing the loan application, submit it for review.
Wait for Approval: Okash will assess your application, considering your profile and credit history. Approval times vary but are generally quick.
Receive Your Loan: Once approved, the loan amount will be disbursed directly to your linked bank account or mobile wallet.
What People Are Saying About Okash
User feedback is a valuable indicator of an app's performance and reliability. Here's what some users have to say about their experience with the Okash app:
John, a small business owner, shares, "Okash has been a lifesaver for my business. Whenever I need working capital, I can count on Okash for quick loans."
Sarah, a student, mentions, "I used Okash to cover my tuition fees during a financial crunch. The app is user-friendly, and the loan process is hassle-free."
Michael, a frequent borrower, states, "Okash has competitive interest rates compared to other loan apps. I appreciate their transparency in terms of fees."
It's essential to read reviews and consider the experiences of others before using any financial app to make an informed decision.
Comparing Okash and Opay
Now, let's compare Okash with Opay, another prominent financial app:
| Feature | Okash | Opay |
| --- | --- | --- |
| Loan Types | Short-term personal loans | Mobile banking, payments, and loans |
| Loan Approval Speed | Quick approvals | Quick approvals |
| Loan Amount Range | Varies based on creditworthiness | Varies based on creditworthiness |
| Interest Rates | Competitive rates | Competitive rates |
| User Interface | User-friendly and intuitive | User-friendly and intuitive |
| Services Offered | Loans | Payments, transfers, airtime purchase |
| Accessibility | Available in select regions | Available in select regions |
Comparison with Opay
Both Okash and Opay provide convenient financial services, but the choice between them depends on your specific needs and the services available in your region.
In conclusion, the Okash app offers a seamless and efficient way to access quick loans when you need them the most. By following our step-by-step guide and considering user feedback, you can make an informed decision about whether Okash is the right financial app for you. Additionally, comparing Okash with other apps like Opay can help you choose the one that aligns with your financial goals and preferences.
Frequently Asked Questions (FAQs)
What is Okash? Okash is a mobile loan app that provides instant access to short-term loans for individuals in need of quick financial assistance. It allows borrowers to request loans, receive approvals, and access funds conveniently via their smartphones.
How can I download the Okash app?

For iOS users, visit the Apple App Store, search for "Okash," and download the official app.
Android users can go to the Google Play Store, search for "Okash," and install the official app.

What do I need to create an account on Okash? To create an account on Okash, you'll need to provide your personal information, including your name, phone number, and email address. You'll also need to create a secure password.
How do I apply for a loan with Okash?

Create an account and complete your profile within the Okash app.
Specify the loan amount and repayment duration.
Submit your loan application for review.
Wait for Okash to assess your application and provide approval.

How long does it take to receive loan approval from Okash? The approval process with Okash is typically quick. After you submit your loan application, it will be reviewed, and you'll receive a notification regarding your approval status. Approval times may vary based on individual circumstances.
What happens after my loan is approved? Once your loan is approved, the funds will be disbursed directly to your linked bank account or mobile wallet, depending on your preferences and the app's features.
Are there any fees associated with Okash loans? Yes, Okash charges interest and service fees on its loans. The specific fees may vary based on the loan amount and repayment terms. It's essential to review the terms and conditions within the app to understand the costs associated with your loan.
Is Okash available in my region? Okash availability varies by region, and it may not be accessible in all areas. You can check the app store listings or the Okash website for information on supported regions.
How does Okash compare to other loan apps like Opay? Okash and Opay are both mobile financial apps offering various services. While Okash primarily focuses on providing short-term loans, Opay offers a broader range of financial services, including payments, transfers, and airtime purchases. Your choice between them should align with your specific financial needs and the services available in your region.
Is my personal information safe with Okash? Okash takes data security seriously and employs measures to protect your personal information. Ensure that you read and understand Okash's privacy policy and data handling practices before using the app to ensure your data's safety and security.