Police Commissioner Youth Diversion Fund for Projects over Autumn half Term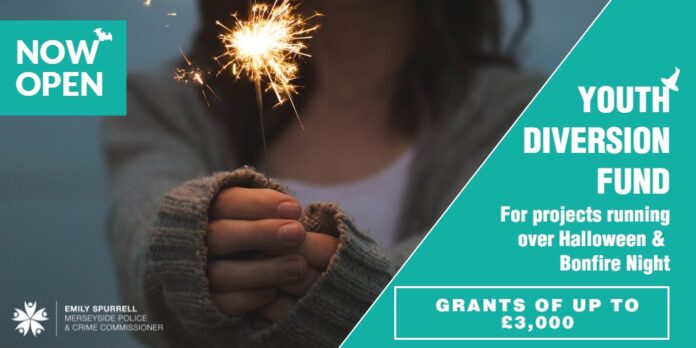 Emily Spurrell has now launched the Youth Diversion Fund, which uses money raised through the Police Property Act from the sale of property which has come into the police's possession where the owner of the property cannot be identified and where a court order has been made.
TRENDING NOW
Police Commissioner £50,000 Youth Diversion Fund for Projects over autumn half term
The Police Commissioner for Merseyside is able to award charitable grants to organisations that deliver community projects that reduce crime, improve public safety or support victims.
Grants of up to £3,000 are available to support diversionary projects for children and young people taking place around the October school half term, Halloween and Bonfire Night period 2021.
Projects should meet at least one of the Merseyside Police and Crime Commissioner's priorities are:
Fighting Crime; Proactive Policing;
Supporting Victims; Safer Communities;
Driving Change; Prevent Offending.
General eligibility criteria:
• You must be a charity, community group or social enterprise (statutory services including schools are not eligible for this fund).
• You must be based in Merseyside, connected to your community. National charities must have a permanent branch in Merseyside with a local Management team and a bank account here.
• You must have a formal constitution or governing document in the name of the group.
Decisions: We expect decisions to be announced week commencing 11th October 2021
Any specific exclusions:
• Core salaries cannot be considered (however, sessional work at an hourly rate for a specified number of project hours can be considered)
• Priority for the fund is engagement projects delivered locally within the community therefore activities such as trips cannot be considered. 
Important application information:
Only complete applications can be taken forward to the panel. You must submit supporting documents such as your governing document, latest annual accounts and relevant safeguarding policies (unless you have received (not just applied for) a grant from the Community Foundation within the last 12 months). These documents must be received by the closing date and we encourage applicants to submit them with their online application.
How to Apply for Police Commissioner Youth Diversion Fund
An online application must be submitted via the Community Foundation for Merseyside. In addition to the application form we will require the following documents and information:
• Copy of your Governing document
• Copy of your Safeguarding policy
• A list of your Trustees/Directors/Management Committee
• Latest annual accounts
• Recent bank statement
These documents can be attached to your online application or emailed to applications@cflm.email when you submit your online application form.
For more Details: Visit the website for Police Commissioner Youth Diversion Fund
Closing Date: 10th September 2021 by 4pm