SLTF 2022 Application | www.sltf.gov.gh Application Form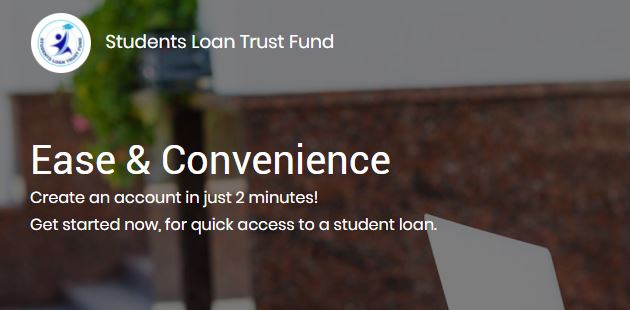 SLTF 2022 Application – SLTF aim is to provide financial services to eligible Ghanaian tertiary students to help them further their education to the zenith level.
This article will take you through a step-by-step guide on how to apply for the SLTF 2022 Application Loan. Kindly note that the country eligible for the offer is only Ghan. Hence if you are not from Ghana or a citizen of Ghana, you cannot apply.
TRENDING NOW
SLTF 2022 Application Eligibility
To apply for the SLTF 2022 Application, you must be a Ghanaian and have been offered admission to study an accredited tertiary programme in Ghana.
Similarly, you must be pursuing a tertiary programme such as a diploma or 1st degree and have a Student ID card or admission letter.
You must have a valid Ghana Card Number (can be acquired at designated GRA offices for free).
You must have an active registered Mobile Phone Number, a valid Email Address and an E-zwich Card (can be obtained at any bank)
SLTF 2022 Application | www.sltf.gov.gh Application Form
Mode of Repayment
The modes of repayment of loans are as follows:
Periodic deductions from beneficiary's salary by his or her employer.
Direct periodic payments to the SLTF by beneficiaries who are not employees of any organization (i.e. sole proprietorship, self employed etc)
Outright payment of total loan amount plus interest due.
SLTF 2022 Application Requirements
Before an applicant applies for the loan he/she will require the following in order to successfully apply. Until these are provided the application will not be successful.
Telephone number of both applicant and guarantor
An E-zwich account that should be linked to your Bank account in the same bank.
Social security number
Should be a registered student of his/her school
Must have one personal guarantor who should either be a SSNIT contributor, MMDA, Religious Body or a Corporate Body. Please refer to guarantor requirement for details.
Two passport size photographs
SLTF 2022 Application | www.sltf.gov.gh Application Form
Important Note!
The Students Loan Trust Fund (SLTF), wishes to inform all loan applicants that, no fees are charged by the SLTF for processing of loan applications. Applicants are advised to deal only with officials of the Fund and are at no point required to make any payments for the service.
Borrowers who are making payments are advised to use only SLTF approved repayment channels on our website.
How to Apply for SLTF 2022 Application
CREATE AN ACCOUNT
Click on the Signup button
You may read the legal notice and click on Agree, that is if you agree.
Fill in the required information and click on Next
On user account info. page, tick the box "I agree to terms of service"(ie., if you agree to the terms of service) and click on Create Account button
Once you create your account successfully, you will receive an activation code on your phone number or email. Input the code you received in the textbox and click on Activate Account button
NB:
If for any reason you did not receive your activation code after 24hours, kindly contact the nearest Students Loan office for assistance.
Note that any activation code sent to you expires after 48hours.
Also make sure you enter your correct active phone number and email address should be in small letters to receive the activation code.
ACTIVATE ACCOUNT
If you are not able to Activate your account;
Click on Login button on the homepage, then click on Activate Account below the Sign in form
Enter your Ghana card number/SSNIT number and click on Send Code
Once you receive the activation code enter it into the Verification Code input field and click on Verify button.
After activating your account, you can now Sign in to fill your students loan application form online.
COMPLETE AN APPLICATION
To complete the whole application process you need to;
Upload all required and relevant supporting documents.
Confirm your application details.
Download and Upload all Agreement documents requested by the application.
Take your biometric fingerprint at the nearest zonal or campus offices.
You will be contacted via email when your application is duly. That's all you need to do!
Visit the official website to apply now