Specta-Loan: Apply for Specta Instant Loan (Get Up to 5Million)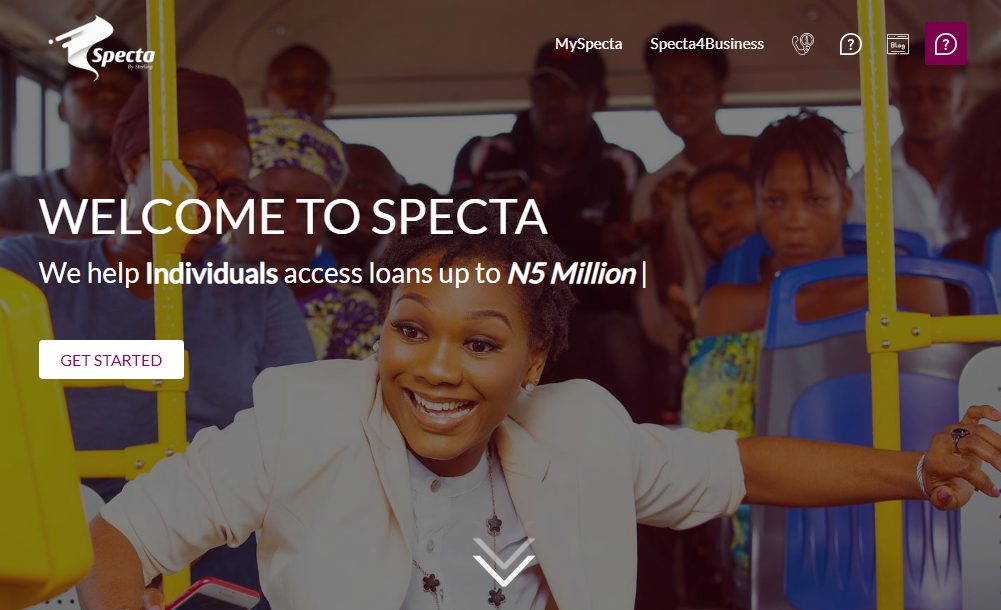 Use the Search Button below for more details.
Specta is an online lending platform that gives you loans of up to 5 Million in one transaction all within 5 minutes! No collateral, no paperwork and no visit to any office.
To apply go to https://www.myspecta.com/
SPECTA help Individuals access loans up to N5 Million, We help Businesses grow and scale, that is we help create meaningful opportunities.
With Specta, you do not need collaterals, paperwork or a visit to any office to get your loan approved and funds disbursed if you are profiled. Once application is complete, scoring is instant and disbursement done in less than 5 Minutes.
Specta Quick Cash
Gives up to 20,000 Naira quickcash to all individuals based on Social Media reputation and transaction history. This is also open to everyone irrespective of bank.
Guide on How to Apply
With Specta, you can take care of urgent personal and business needs anywhere, anytime. to apply for this loan, follow the steps below:
visit the Specta loan portal https://www.myspecta.com/Home
Click on "Get Started
Select the type of loan you want
Provide in your email and phone number then click proceed
Have any questions regarding this loan? Reach us through the comment box or kindly send us a mail via searchngr24@gmail.com