UNILAG Part-Time (DLI) Admission Form 2021 / 2022 Session Commenced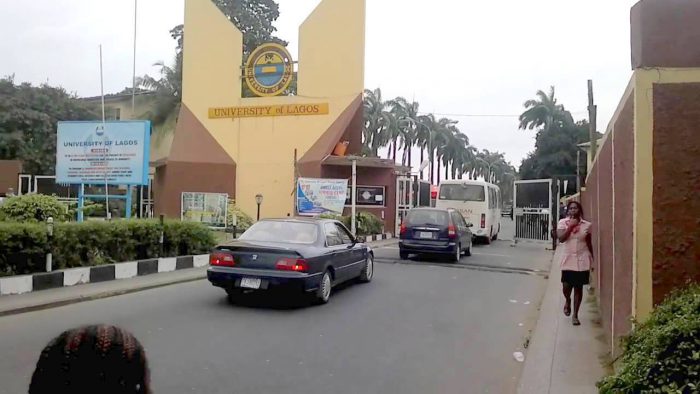 Use the Search Button below for more details.
UNILAG Part-Time also known as distance learning for the 2021/2021 academic session has commenced sales of form.
Applications are invited from qualified candidates for admission into the following programs which will be offered through Open and Distance Learning mode.
TRENDING NOW
Programs available for the UNILAG Part-Time 2021/2022 Session
The duration of all programmes is five academic year
B.Sc. Accounting
B.Sc. Business Administration
B.Sc. Economics
B.Sc. Public Administration

B.Sc. Education with a specialization in the following subject areas:
Biology
Chemistry
Physics
Mathematics
Business Education
Economics
B.Ed. Early Childhood Education
B.A. Education/English
General Information about UNILAG Part-Time
Applicants must meet the minimum entry requirements of Five (5) credits in SSCE/GCE/NECO O' level, including English Language and Mathematics, taken at not more than two sittings.

Applicants seeking admission to Year Two should possess any of NCE, ND, JUPEP, GCE A' Levels in relevant subjects.

Applicants seeking admission to Year Three should possess any of HND, Bachelor's degree

Applicants awaiting results are not eligible to apply.

Applicants for the Distance Learning Institute programmes will not be less than 16 years of age by 31
st October 2021

Admission is open to all applicants irrespective of any learning disability or challenge.

Applicants are required to possess basic ICT skills to enable them to navigate the ICT Enabled Supported Blended Learning Model (IESBL) of the ODL mode.

There will be no UTME examination for the Distance Learning Institute, University of Lagos, (UNILAG).
Procedure for Application for the UNILAG Part-Time 2021 / 2022 Session
The application is in two stages: JAMB and DLI UNILAG
STAGE 1:
Log on to the JAMB CAP Website and register
Pay a sum of N3,500 to enable you to obtain a registration number.
STAGE 2:
Step 1: Log to UNILAG application portal http://applications.unilag.edu.ng
Step 2: Click "Start fresh Application"
Step 3: Select Distance Learning Institute as application type, then provide your Surname, First Name, Middle Name, JAMB Registration Number, Mobile Number and
E-mail Address.
Step 4: Click the "Pay now" to pay online, the application fee of N17,500 (Seventeen Thousand Five Hundred Naira) Only OR Print the payment advice with Remita Number to make payment at any Commercial Bank.
Step 5: Return to the application portal (http://applications.unilag.edu.ng) after payment, click "continue application" enter your payment reference number and your surname in lower case as password.
Step 6: Complete all required details and upload necessary documents.
Step 7: Complete the application form, submit online and print a copy. (Candidates can save their application form for later editing).
Step 8: All completed application forms must be submitted online on or before 15th December 2021
Step 9: All applicants must go through the preparatory Applicant's Induction Course (AIC) before final enrolment.
For further assistance, call any of these Help Lines:
…
+234 810 960 6362; 234 705 240 6470; +234 907 366 9973; +234 907 342 3647

E-mail: dlienquiries@unilag.edu.ng. dlistudentsupport@unilag.edu.ng

OLADEJO AZEEZ, ESQ.
Registrar and Secretary to the Council