Update: Jamb Mock 2021 Commence. Print Out Mock Exam Centre.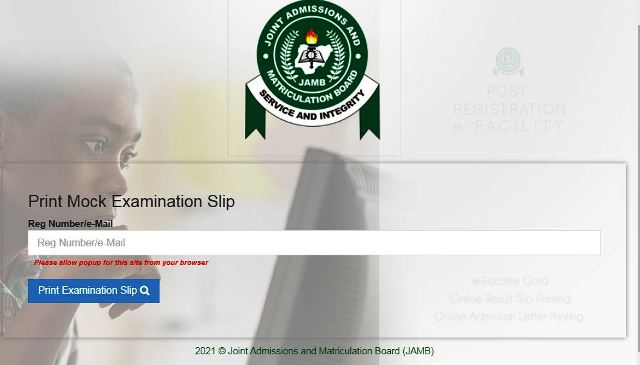 Use the Search Button below for more details.
Jamb Mock 2021 Commence. Print Out Mock Exam Center.
JAMB Mock 2021 – This article will highlight the necessary reasons why you should write the forthcoming 2021 JAMB mock examination. Many a time student often ask if the Mock examination is compulsory or add extra marks to the main JAMB Examination.
Jamb Mock 2021 will commence weekend, the date has been announce which is 29th May, 2021 and this section has been updated as soon as there is a fixed date, the date has been fixed communicated to us as soon as it is released by JAMB Board.
JAMB Mock Reprint 2021
The Jamb Mock reprint will commence on 29th May, 2021 as you have registered for the Mock examination, some CBT Centre may ask you to come back either the following day or date is given to you. Just know that you must have your JAMB Mock Reprint Slip.
How to Check JAMB Mock Result 2021?
You can check JAMB Mock Result 2021 within 24 hours after writing the Jamb Mock examination. To access your Jamb Mock result 2021 you will need to login to your jamb profile account, thereafter, locate, jamb mock result. Hit the button and your result will be displayed. An alternative link will be provided here as soon as the result has been uploaded.