2019 World Bank Group Recruitment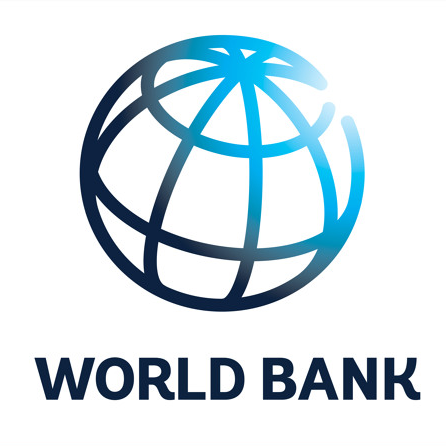 The World Bank Group is one of the world's largest sources of funding and knowledge for developing countries. It uses financial resources and extensive experience to help our client countries to reduce poverty, increase economic growth, and improve quality of life. To ensure that countries can access the best global expertise and help generate cutting-edge knowledge, the World Bank Group is constantly seeking to improve the way it works. Key priorities include delivering measurable results, promoting openness and transparency in development, and improving access to development information and data.
We are recruiting to fill the position below:
1. Job Title: Senior Communications Officer
Job #: req869
Location: Abuja, Nigeria
Sector: Communications
Grade: GG
Term Duration: 2 years 0 months
Recruitment Type: Local Recruitment
Required Language(s): English
Regional Context
The Africa Region, which is comprised of approximately 740 staff members, mostly based in about 40 country offices, is committed to helping Africa realize its considerable development potential, with a focus on employment generation. The core values guiding our work are passion for our mission of sustainable poverty reduction with keen attention to quality and transformative impact, putting the needs of the client at the center of all our activities, trust and respect as a common currency, intellectual rigor and curiosity, honesty and integrity, teamwork, openness to learning and the courage to admit we do not always have the answer.
In this deeply interconnected digital world, the 21st century will be defined by rising generations of skilled young African men and women. With approximately 11 million young Africans expected to enter the labour market each year for the next decade, our development work is dedicated to improving the job prospects, living conditions, and wellbeing of Africa's people, especially Africa's poorest. We believe that by enabling Africans from all walks of life reach their full potential – physically and intellectually – the world will breach the final poverty frontier.
Eradicating extreme poverty and catalyzing transformative development across the continent requires supporting our clients to overcome barriers to economic growth and challenges to competitiveness in the global economy. Together we are addressing bottlenecks to doing business, scaling up investments for critical infrastructure, boosting Africa's human capital, facilitating innovation and technology adoption, and leveraging drivers of growth, notably agricultural productivity.
Sub-Saharan Africa is recovering from a decline in economic growth, which reached a low of 1.5% in 2016. The economic recovery lost momentum in 2018 but is set to continue. However, structural transformation in the region remains slow and the availability of good jobs has not been able to keep pace with the number of entrants in the labour force. Public debts burdens are rising, fueling debt sustainability risks, and fragility in the region remains widespread with vulnerable populations of extreme poor on the rise.
While the overall business climate in Africa is the weakest in the world, several countries including some fragile states have made great strides in improving their environment for business. What is emerging, as a result, is a growing region, with setbacks from time to time, that is increasingly seen as a destination for investment; and one where leaders are increasingly willing to address problems of poor governance that harm development effectiveness.
The Africa Region seeks to seize this unprecedented opportunity to better support our clients in realizing the ambition of eradicating extreme poverty and boosting shared prosperity.
Country Context
Africa's most populous country, Nigeria has enjoyed solid economic growth in recent years, but oil, which accounts for 90% of exports and 75% of consolidated budget revenues, is reeling from global price declines. And despite successful elections, security concerns from Boko Haram in the north and related problems of displacement persist. World Bank commitments in Nigeria of $1.7 billion in 2015 and $2 billion the previous year underscore the country's strategic importance and its role as a major economic engine in West Africa.
As Africa's largest economy, Nigeria carries huge importance for the economic and social well-being of the entire region. Notwithstanding its status as an economic powerhouse, Nigeria is addressing virtually every challenge countries of Sub-Saharan Africa are facing: conflict and recovery issues in areas subject to Boko Haram violence; institution-building and resource management; making social safety nets more inclusive and reliable; improving energy supplies for the population.
The Senior Communications Officer for the World Bank in Nigeria must have a firm grasp of this range of political, social and economic challenges and must be well positioned to lead communications interventions that support the country program. The successful candidate must have deep knowledge and understanding of Nigeria's political economy and be positioned to engage leaders with media, the private sector, academia and the full panoply of stakeholders in the country.
The Senior Communications Officer will have a good understanding of reputation risk management and be responsible for supporting complex Bank-funded projects in Nigeria, and for carrying out dissemination strategies for Bank analytical work using creative tools including social media. Candidates for the position should have a demonstrated capacity for shaping public opinion and influencing the national conversation on critical issues. They should also be ready to provide strategic communications leadership and support to other countries and partners in the region when called upon.
Africa External Communications and Partnerships (AFREC) employs an extended team of professionals in World Bank Headquarters and across country offices to support the overarching goal of advancing inclusive growth in Africa. AFREC uses the full array of communications tools and methodologies to build awareness and understanding and mobilize support for development goals.
Work programs cover dissemination through traditional and online media, relationship building, analysis of political and project risks, and design of programs to manage those risks. A strategic renewal within AFREC emphasizes closer alignment with operations in the region, and coordination with the Bank's External and Corporate Relations network, to ensure that AFREC services are critical to regional and corporate priorities and that they employ state-of-the-art communications tools to disseminate information, build understanding, and connect the Bank to a variety of actors involved in poverty reduction and development.
Recognizing that Africa's economic and social context is rapidly changing and that communications technologies have revolutionized the ways that information travels, AFREC is building a team of dynamic and innovative professionals prepared to use traditional and digital tools, including social media and multi-media production, to shape the debate on development priorities and trade-offs.
AFREC is seeking an experienced and hands-on Senior Communications Officer to lead the communications program in Nigeria, with attention to providing strategic advice to complex development projects the Bank supports in the country. Given the size of the investment portfolio in Nigeria, and the country's critical importance to the region, the Senior Communications Officer will on occasion lead teams on communications projects and may recruit and manage consultants to work on communications work.
Collaborating with AFREC professionals in the region and in Washington, DC, the Senior Communications Officer will also support corporate communications priorities, including dissemination of World Bank flagship publications, executive visits to the region, and the Bank's Annual and Spring meetings. This is a locally recruited staff position based in Abuja.
Roles & Responsibilities
The Senior Communications Officer must have state-of-the-art knowledge in the field of communications and public affairs, and ability to address a range of issues related to the Bank's business and development, including taking the lead on highly visible and sensitive assignments critical to the Bank Group.
S/he leads and implements effective communications and outreach strategies to support the WBG's corporate, internal, and operational priorities, using the full range of modern communications tools including social media, digital publishing, and multi-media production.
It is critical that the Senior Communications Officer be equipped to gauge risks associated with complex projects and to design and implement strategies to minimize those risks.
The Senior Communications Officer will report to the AFREC Manager based in Washington, D.C.
His/her specific duties and accountabilities include:
Strategies: Responsible for significant portions of leading the design and implementation of strategies to promote effective communications with external and internal audiences on Bank-financed operations in Nigeria, research products, and campaigns. Must be prepared to employ the full array of modern communications tools, including social media, to reach key audiences.
Risk management: On high-risk operations in the country, must monitor perceptions, track shifts in opinion, and respond to inquiries, while publishing and updating key facts about project goals and milestones. Must be able to interact with operations staff and project teams, organizing meetings with media and civil society as appropriate.
Must be able to take the pulse of the country and advise country teams, with analyses on the political economy, especially during election years, and regular monitoring of the media.
Relationships: Must be prepared to identify opinion leaders and influential organizations in Nigeria and guide a strategy of engagement with these various stakeholders, which might range from parliamentarians to faith-based organizations to business associations. Must have experience mobilizing, and at times shifting opinions, around critical issues. Must have experience in advocacy work, particularly around strengthened governance, fiscal management and transparency.
Products: Responsible for planning and delivering a range of written products on the Bank's operational goals, results and knowledge.
Must be capable of writing clearly and concisely. Outputs range from traditional press releases and Op-Eds to web features, brochures, Q&As, briefing notes, and speeches. Responsible for updating the World Bank's internal and external websites for the country.
Events: Coordinates communications activities and events ranging from press conferences to large seminars and town hall meetings, involving external and/or internal audiences.
Representation: Must be prepared to represent the Bank before external and internal audiences, explaining WBG policies and operational goals.
Technical and advisory support: Advises Bank managers and project teams on trends, news developments, or changing circumstances in the political economy that may impact the WBG and its work. Having identified such trends must be able to fashion strategic responses that mitigate risks.
Provides regular communication support to WBG operational teams and government implementing agencies to assure that project goal are well-explained and that affected stakeholders are engaged. Must be able to make strategic use of public opinion research.
Resource management Employs appropriate methodologies for handling simple and complex procurement tasks and/or issues. Manages specific line items of the unit budget.
Mentoring, leadership: May provide technical coaching to staff members or guidance and support to junior staff. May serve as a team leader, responsible for managing the performance of team members.
Selection Criteria
Master's degree and at least eight years of professional experience, or Bachelor's degree and at least 13 years of professional experience, in a relevant discipline (communication, journalism, economics, finance, business administration, development studies, or international relations).
Experience in communicating complex technical concepts in a clear, compelling and concise manner and constructing messages that are accessible to a range of audiences.
Excellent writing, editing and public speaking skills in English, and an ability to convey complex ideas in a clear, direct, and engaging style.
Demonstrated experience leading a multicultural team.
Capacity to work simultaneously on a variety of issues and tasks independently, adjusting to priorities and achieving results with agreed objectives and deadlines.
Demonstrated ability to function as a team player, within and across teams, and deliver on complex and sometimes parallel tasks on very tight deadlines.
Solid experience working in Africa, with a strong country experience
Solid experience in regional integration is appreciated
Competencies:
Communication Strategy and Execution in International Development: Demonstrates a working proficiency to lead the planning, development, and execution of a communication strategy for moderately complex projects.
Leads research efforts to identify and map project stakeholders or intended audiences; leads media and audience outreach, identifying audience needs. Independently implements communication strategies for moderately complex projects and can use feedback from evaluation tools to strengthen programs. Helps others develop this competency.
Broad Business Thinking: Capable of distilling an in-depth understanding of the long-term implications of decisions, both for Nigeria and for the Bank. Involves the key players in identifying operational needs, challenges and immediate solutions. Ensures that decisions are supported by relevant stakeholders and can explain the business case for decisions.
Client Understanding and Advising: Looks at issues from the client's perspective and advocates for clients. Works with others across the VPU to define client needs and develop the best approaches to meet them. Asks probing questions to understand unmet needs. Focuses on achieving sustainable results for clients and proposes solutions to mitigate risks.
Content Development and Editing: Takes full responsibility for the development of content for timely dissemination. Can ensure the development of communications products meeting WBG standards on structure, clarity, and persuasiveness.
Social Media, Information Channels, and Communication Tools: Demonstrates mastery of current media channels and tools, including social media. Modifies communication strategies and products to leverage innovative communication tools and channels.  Must have experience choosing communications tools and channels based on audience research and strategic goal-setting.
Relationship Management, Political Awareness and Diplomacy: Builds strategic relationships with critical internal and external constituencies, fostering partnerships that strengthen support for development objectives and mitigate reputational risks. Maintains and leverages high-level communication networks and contacts within key constituencies. Provides guidance to other internal WBG groups on how to best manage critical relationships.
Lead and Innovate: Contributes new insights into development challenges and fashions solutions to complex problems. Adapts as circumstances require.
Collaborate Within Teams and Across Boundaries: Appropriately involves others in decision-making and communicates with key stakeholders. Approaches conflicts as common problems to be solved. Actively seeks and considers diverse ideas and approaches, displaying a sense of mutuality and respect. Integrates WBG perspective into work.
Application Deadline: 11:59 pm UTC; 15th November 2018.

How to Apply
Interested and qualified candidates should:
---
2. Job Title: IT Consultant
Job #: req1090
Location: Abuja, Nigeria
Sector: Education
Grade: EC2
Term Duration: 1 year 0 months
Recruitment Type: Local Recruitment
Required Language(s): English
Job Description
Education and the Africa Region:
The World Bank has a longstanding commitment to education sector reform in Nigeria, and cooperation will likely intensify further under the recently launched Human Capital Project (HCP).  Ongoing education operations in Nigeria include the:
Global Partnership for Education (GPE)-funded Nigeria Partnership for Education Project (NIPEP, US$100 million), which is active in 5 states in the North West, as well as Abuja, and aims to address access and quality in basic education, with a particular focus on girls' education;
State Education Program Investment Project (SEPIP, US$250 million International Development Association [IDA] funds), which is active in 2 southern states and the conflict-affected North East, with a focus on need-based teacher deployment and improved school-level management and accountability with the help of school grants;
Better Education Service Delivery for All (BESDA) PforR Operation (US$611 million IDA funds), a federal operation that aims to reduce the numbers of out-of-school children and improve literacy in basic education, as well as improving system accountability for results; and
Africa Higher Education Centers of Excellence (ACE) Project (US$70 million IDA funds for Nigeria), a regional project that is active in universities in 7 states and Abuja, that aims to promote regional specialization in areas that address regional challenges, by strengthening the capacities of these universities to deliver quality training and applied research.  In addition, the World Bank is currently working with Government on preparing 2 new IDA-funded operations, the first aiming to improve the quality and relevance of skills in Nigeria, and the second working with universities and building on the experience with the ACE Project.  The GPE also recently allocated US$100 million for Nigeria, and preparations for accessing those funds have begun.
The World Bank is also active in knowledge generation on key issues in the education sector in Nigeria.  In this regard, planned analytical work for fiscal years 2019 and 2020 includes analysis of and recommendations for reform on education spending, education quality, early childhood education, secondary education (both academic education and technical and vocational education and training [TVET]), and higher education.  In addition, the Nigeria education team contributes relevant analysis and inputs to cross-sectoral and macroeconomic/public finance reports and strategic documents.
The unit is seeking to hire an Extended Term Consultant (ETC), based in Abuja, to provide analytical and operational support to the Nigeria education portfolio and related activities, who (a) has strong analytical skills; (b) has some expertise in at least one education subsector; (c) has strong communication skills and an understanding of political economy of reforms, enabling them to contribute effectively to policy dialogue; and (d) is interested in the practical aspects of World Bank operations or (for internal candidates) has experience in World Bank-funded/supported operations.
Job Summary
The selected candidate will be based in Abuja, Nigeria, and report to the Education Practice Manager for GED13. The ETC will collaborate closely with the Nigeria education team, which has members based both in Abuja and Washington DC.
Duties and Accountabilities
Contribution to education sector analytical work: Participate in analytical work and provide high quality customized analytical and advisory services linked to country circumstances (including relevant lessons from international experience) on a wide range of issues and policies related to education. Skillfully manipulate large datasets, such as school census and national learning assessment data, summarizing findings clearly and drawing out policy recommendations. Contribute to activities such as impact evaluations, economic analysis of education operations, public expenditure reviews, and other education analytical work.
Support of operations: In consultation with the TTLs, handle operational matters on a day-to-day basis.  In this context, she/he would participate in the full cycle of project preparation, implementation support, and evaluation. She/he will support mission preparation and contribute to mission objectives, including inputs to mission aides-memoir and implementation status reports (ISRs). She/he will support the monitoring and evaluation of project development objectives and implementation progress, intermediate outcomes, and results-based financing/disbursement-linked indicators.  The main objective is to help ensure the effectiveness and timely implementation of projects, including close follow-up on project implementation progress and alleviation of bottlenecks.
Support for human development (HD) and other countries analytical work: Provide education sector input to regular Bank products and outputs, e.g. HD-wide analytical tasks, CMU tasks.  Liaise with HD staff on integrated HD inputs and activities.
Support to ad hoc requests and briefings: Respond to ad-hoc information requests on education from internal and external parties.  Draft briefings for management on the education sector in general and specific topics as required.
Selection Criteria
A minimum of a Master's Degree (preferably PhD) in Economics, Education (Economics of Education, Education Policy, etc.), Public Policy, or a related field;
A minimum of 5 years of experience in the education sector;
Strong analytical and technical skills, including an understanding of the core education data sets, indicators, tools for analysis of these data, and the use of evidence for education policy;
Strong client orientation and proven ability to work with government agencies, and with partner organizations;
Excellent interpersonal skills, with a proven ability to work in a team and the intercultural environment with minimal supervision;
High levels of energy, initiative and flexibility in quickly adjusting to changing work program requirements. Ability to juggle numerous competing demands and priorities, respond quickly to internal and external client requests, and set priorities for self and others;
Relevant experience with policies and interventions in the education sector, familiarity with World Bank's operations and business processes will be a plus;
Excellent communication (oral and written) skills to convey complex technical ideas to a non-specialist audience, and lead substantive policy dialogue with clients and stakeholders;
Fluency in written and spoken English; and
Willingness to travel, as required by the different tasks.
Key Competencies:
Integrative Skills: Demonstrates strong integrative thinking and ability to support project teams in developing an integrated point of view around development challenges;
Policy Dialogue Skills: Possesses political judgment, diplomatic acumen, and negotiating skills; applies cross-country development knowledge to discussions with clients and development partners; anticipates needs and requests in the field and develops/offers relevant tools to clients;
Knowledge and Experience in Development Arena: Understands policy making process and the role of own sector of expertise in that process; finds relevant information/data and examines similar policy questions in multiple regions;
Client Orientation: Takes personal responsibility and accountability for timely response to client queries, requests or needs, working to remove obstacles that may impede execution or overall success;
Drive for Results: Takes personal ownership and accountability to meet deadlines and achieve agreed-upon results, and has the personal organization skills to do so;
Teamwork: Collaborates with other team members and contributes productively to the team's work and output, demonstrating respect for different points of view;
Knowledge, Learning, and Communication:  Actively seeks knowledge needed to complete assignments and shares knowledge with others, communicating and presenting information in a clear and organized manner; and
Education Sector Knowledge and Experience: Possesses strong analytical and technical skills, including an understanding of the core education data sets, indicators, tools for analysis of these data, and the use of evidence for education policy.
Application Deadline: 27th November 2018 by 11:59 pm UTC.

How to Apply
Interested and qualified candidates should: 
Note: The selected candidate will be offered a one-year appointment, renewable for an additional one year, at the discretion of the World Bank Group, and subject to a lifetime maximum ET Appointment of two years.