2020 UTME: JAMB Latest Update – (Registration Commence Soon)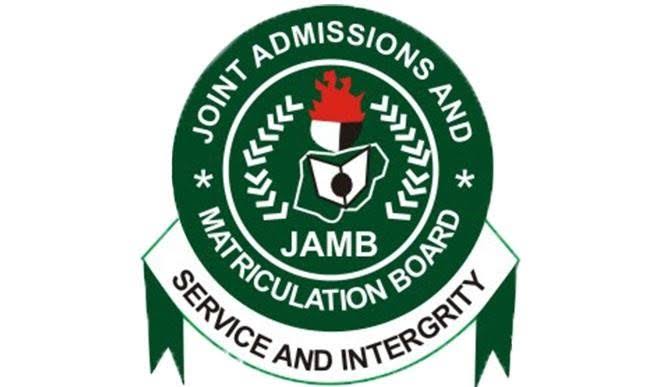 This is to inform all UTME aspirants that the 2020 UTME is set to commence soon, applicants are therefore advised to go through the instructions stated below carefully. 
It is no longer news that the 2020 UTME exercise will start by January 2020, The Chairman, Prof. Is-haq Olarewaju Oloyede has stated that any candidate without NIN will not be allowed to register for the 2020 UTME. See details on how to register for the NIN here NIN Registration Procedure for Jamb Candidates 2020/2021 
Why NIN?
With NIN, candidates biometric will no longer be captured at the point of registering for jamb come 2020.
What should I do While Waiting for the 2020 UTME?
Study, prepare and get yourself acquainted with past questions, you can get FREE past questions and answers delivered to your email after making a comment with your email address and phone number below.
You can order for our customized CBT Software that works exactly as JAMB CBT Software at just N3,000 only, This software has more than 10,000+ questions ready to be diluted at your own convenience time.
With our CBT Software, there is nothing to worry about getting accustomed to JAMB CBT as everything works just the same. Questions from across all subjects from the past 20 years are included.
The CBT software is capable of detecting which questions or subject has been answered. Coupled with our daily newsletter broadcast to your email. We also include a weekly CBT contest. Winner with the highest score weekly gets 5,000 from us with 6 months SMS notification from any Nigeria school of choice.
Kindly send us a mail via searchngr24@gmail.com and be sure one of our admin will get in touch with you in a jiffy. 
NOTE: As as the time of making this post, the 2020 UTME registration is yet to commence, kindly disregard any information circulating online that the UTME 2020 has started, and we strongly advice that you should stay away from fraudsters asking you for money in other to register you for the UTME Exercise. 
Please also note that, there is nothing like JAMB result upgrading, this are empty promises that later yields to null achievements.
For questions regarding 2020 UTME registration, please use the comment box below to write to us. 
Covid-19: Plateau schools may re-open October ending – Lalong
Plateau state governor Simon Lalong has expressed fears that state "remains an epic centre of the Covid-19 pandemic in Nigeria."
According to him, it is disturbing that the state is faced with most dangerous step of the pandemic, where schools are expected to re-open with children in high risk of contraction.
Lalong expressed the fears Friday while declaring open, a Covid-19 engagement with local government chairmen and traditional rulers at the Government House, Jos.
He said: "If all goes well, schools should all re-open by the end of October. We are now facing the most dangerous step in the fight against Covid-19, and that is allowing our small children to go back to schools.
"We don't want to allow them go back to school and will be told that children are dying.  We are now the epic center as a state, because in two local government areas, the disease has refused to reduce down."
Lalong said preparatory to re-opening of schools, the state government had set up a Committee headed by the Secretary to the State Government (SSG) as well as sub-committees on Readiness and Compliance headed by the Commissioner for Secondary Education and chairman, SUBEB, respectively.
"We have trained teachers and principals, disinfected schools, and established task teams towards ensuring that all laid down protocols are observed. Once we finish with exit classes, we shall gradually cascade to other classes within secondary and primary levels.
"The success we record at these levels shall determine the reopening of tertiary institutions, all in a bid to guarantee the safety of our children and avoid resurgence. We hope that if all goes well, our schools should all re-open by the end of October." 
Continuing, he said: "In terms of financial commitment, the state government has so far committed about N366.5 million to the fight against Covid-19. Additionally, we launched the Plateau state Covid-19 Endowment Fund which saw good spirited individuals and corporate organisations making donations."
Senator Shehu Sani Condemned Special Support Of Bandits Than Npower Youths
Senator Shehu Sani has condemned the special treatment given to repentant bandits than Nigerian youths serving under Npower programme. According to him, when you give 50k to Youths for NPower and you give Houses, Shops and Farmlands to Bandits for repentance, the former will join the latter.
He made this statement on his twitter handle after the Katsina Government proposed to offer Bandits Farmlands, Market stalls and Houses amounts to appeasing and rewarding terror. lt would only embolden the Bandits, encourage others to join and further escalate and worsen the situation in the north west and north central, he said.
The Nigerian Government is on the process of recruiting new 400,000 youths into the Npower programme after exiting about 500,000 youths from the programme. The beneficiaries of Npower earned 10,000 to 30,000 monthly stipend depending on the category Enroll for.
For more npower news visit www.npowerdg.com
University of Ibadan Resumption Date for 200, 300, 400 level students announced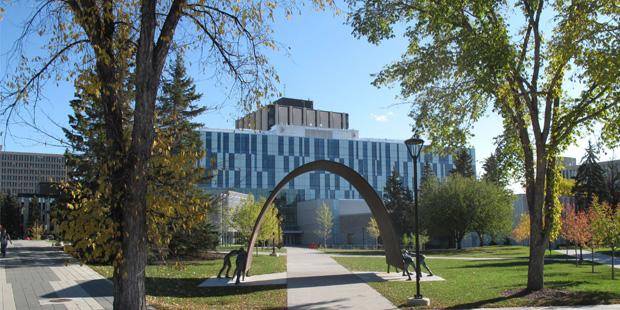 The University of Ibadan (UI) line with the directive of the State Government for all tertiary institutions to resume academic activities after the lockdown due to the spread of the Corona Virus Disease (COVID-19), the College Management has directed that all 300 level and 400 level students are to resume on Monday 14th September 2020 for academic activities.
You are to take note of the following;
400 and 300 Level students are resuming on Monday 14th September 2020 for REVISION
200 Level students are resuming a week later for REVISION
400 and 300 Level students will commence the 2019/2020 academic session first-semester examination on Monday 21st September 2020
200 Level students will commence the 2019/2020 academic session first-semester examination on Friday 25th September 2020
100 Level students will be on the date of resumption at a later date.
Students that are resuming are to maintain social distancing at all times
All students are to appear with their individual face masks before admittance into the College premises
Students are also advised to make use of Hand Sanitizers at each entry point in the College Premises.
All Students must come with their identity cards and examination pass to the examination venues