6 Easy Step To Get Scholarship Abroad 2019

How Student can Get a Scholarship Abroad – Studying abroad can be costly. One technique to financing your studies is to apply for a scholarship that can pay some of your costs
This article will provide you with some scholarship guide to help you get started.
Who has the Best Chance of Getting Scholarships?
1. PhD Students
As a PhD student, you have a good chance to get funded because at this point in your academic career you can be a valuable asset for your university to help them teach classes and carry out research.
You can also get a fellowship grant where universities, companies, individuals or governments support your research. This is particularly common if you do a PhD in technical subjects that are of interests to many companies.
2. Master Students
As a Master's student, you have gained a lot of experience and can help out at your university as an assistant to a professor or to the administrative team. This usually involves about 10 work hours per week in exchange for free tuition.
The exact compensation will vary between different universities some might even cover your living costs while others might compensate you with an ordinary salary.
3. Academically Talented
Students with an outstanding academic record have a better chance of getting a scholarship, especially if you also score well on the required entrance exams.
This is mostly true if you apply for a university that is not at the top of the rankings since attracting great students can help to improve their ranking.
4. Students with a Special Skill
Many universities, especially in the U.S., give scholarships to students that are very skilled in sports, music or similar subjects since such students can strengthen the university's team and help to put the school on the map if they become famous.
5. Minority Students
Schools like variety. A good gender balance and nationality mix can help both their ranking and their general attractiveness. So if you are the only applicant from your country you will have a much better chance of getting a scholarship than if the schools already have hundreds of students from your country.
6. Poor Students
One common criterion for scholarships is the financial system of the student's family. Many scholarships aim to help poor students to get a good education, while students from more wealthy families are expected to support themselves.
Many high ranking schools like Harvard have generous financial aid programs with fixed amounts that you can get based on your family's income, where almost all of your tuition fee will be covered if you come from a low-income family. The challenge here is primarily to get accepted into these schools in the first place.
If you do not have any of the qualities above, there are also many that you can apply for a chance, as long as you are willing to put more effort.
How to Apply for a Scholarship
1. Organize, prioritize and apply on time:
Ensure to take notes when you do research for scholarships. Write down the scholarship website (if you found it online), the amount of the scholarship, what you need to include in the application, the deadline and who it is for.
Prioritize the scholarships you have found, once you have finished your research.
2. Apply for many:
The more scholarships you apply for, the better your chances of actually getting one, and you may be lucky to get more than one scholarship. But make sure to put in the effort for each application you make.
A careless or incomplete application will not get rewarded so it is better to do 10 good applications than 20 bad ones.
Read Also: Apply For David Oyedepo Foundation Undergraduate Scholarship 2019 (For Young Africans)
3. Apply early to your preferred school:
Schools are the leading scholarship givers. Many schools let you apply for their scholarships at the same time that you submit your application to study there.
They will only award scholarships to accepted students and scholarships are limited so make sure to apply early (at least six months before your course starts) to increase the chances of getting a scholarship from your school.
4. What to include in the application:
This varies between different scholarships so make sure to send everything that is required. The most commonly requested documents are a CV/resume, an essay, a transcript of your grades, financial aid documents and letters of recommendation.
5. Make your application stand out:
For competitive scholarships, it is important to make your application stand out from the rest. An excellent academic record and/or an inspiring essay is a good start. You might also want to include a photo and maybe use a colorful envelope or a special stamp without exaggerating it.
If you have some strong references or merits you can include them, but they are not mandatory. You can even record a YouTube-presentation and include the link and a QR-code if you are comfortable in front of the camera.
However, what works for one scholarship application might not work for another. Sometimes it is best to stay formal. Try to get a feeling for the organization that you are applying to. If you have contacted them in advance they might remember you, which can be helpful.
6. Submit your application:
Always apply before the deadline. Ensure that you have included all the requirements in your application. Double check your essay and CV for spelling and grammatical errors and make sure that the address and label on the envelope are accurate.
Remember to sign the application and include your contact details. Submit and wait for feedback.
Read Also: Apply for British Council of Nigeria Ongoing Recruitment
University of Ibadan Resumption Date for 200, 300, 400 level students announced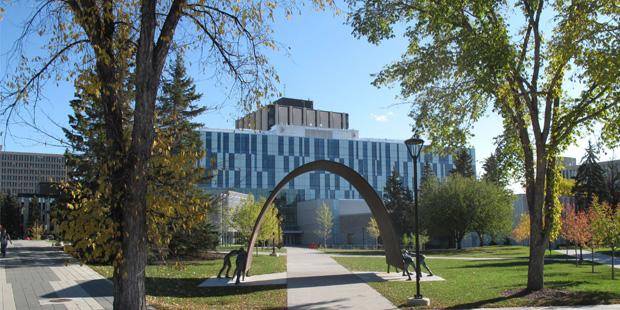 The University of Ibadan (UI) line with the directive of the State Government for all tertiary institutions to resume academic activities after the lockdown due to the spread of the Corona Virus Disease (COVID-19), the College Management has directed that all 300 level and 400 level students are to resume on Monday 14th September 2020 for academic activities.
You are to take note of the following;
400 and 300 Level students are resuming on Monday 14th September 2020 for REVISION
200 Level students are resuming a week later for REVISION
400 and 300 Level students will commence the 2019/2020 academic session first-semester examination on Monday 21st September 2020
200 Level students will commence the 2019/2020 academic session first-semester examination on Friday 25th September 2020
100 Level students will be on the date of resumption at a later date.
Students that are resuming are to maintain social distancing at all times
All students are to appear with their individual face masks before admittance into the College premises
Students are also advised to make use of Hand Sanitizers at each entry point in the College Premises.
All Students must come with their identity cards and examination pass to the examination venues
Federal Teachers Scheme (FTS) Recruitment 2020 Application Form Commenced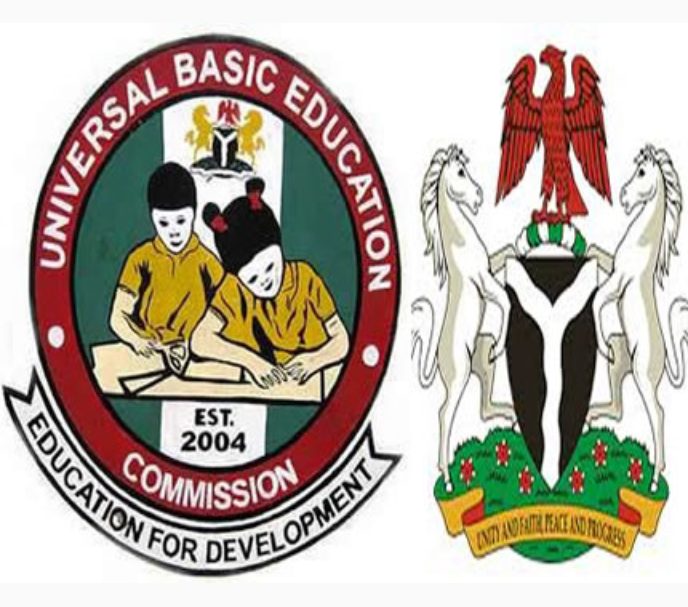 Applications are invited from eligible candidates for recruitment into the Federal Teachers' Scheme (FTS) for 2020/2021 service period. The Federal Teachers' Scheme (FTS) is a two-year intervention programme established by the Federal Government in 2006 to assist States in addressing teacher shortage at the basic education level.
ELIGIBILITY FTS Recruitment 2020
Only candidates who fulfill the following conditions need to apply for FTS Recruitment 2020
Must possess a Bachelor's degree in Education or Bachelor degree with Postgraduate Diploma in Education (PGDE), of not lower than Second Class (Lower Division) and not earned earlier than 2014.
Must have completed or been exempted from the NYSC Scheme.
Nigeria Certificate in Education (NCE) with credit passes in Teaching Practice and the Teaching Subjects, and not earned earlier than 2014, with specialisation in any of the following subjects:
a. English Language
b. Mathematics
c. Integrated Science
d. Biology, Chemistry and Physics
e. Agricultural Science
f. Home Economics
g. Computer Science
h. Technical/Technology Education
i. Computer Science or Information Technology
j. Nigerian Languages
k. Physical and Health Education
iv) Not more than 35 years of age.
v) Not currently employed or enrolled under the NYSC, N-Power or any similar programme.
DURATION:
The service period is for two (2) years or as may be determined by the Universal Basic Education Commission.
REMUNERATION
The Federal Government shall pay each participant an allowance of N30,000.00 per month.
METHOD OF APPLICATION FOR FTS Recruitment 2020
Application Form shall be completed online. Interested candidates who fulfil the above-listed eligibility criteria should visit https://fts.admissions.clouds to complete and submit their application Forms online. Candidates will be required to upload their credentials (as listed on the site) together with their most recent passport photograph.
Federal Teachers Scheme Recruitment 2020 application portal shall be open for two (2) weeks, from 10th – 24th September 2020. There will be no extension.
ENQUIRIES
All enquiries relating to the online application should be directed to: ftssupport@flexisaf.com and +2347036662931.
SCREENING TEST
Shortlisted candidates will be required to sit for a Computer-Based Test as scheduled below:
Date: Saturday, 10th October, 2020
Venue: At designated CBT Centres in each State Capital (Information on this will be provided by the State Universal Basic Education Boards (SUBEBs) and UBEC Zonal and State Offices).
Time: 9.00 am
Nigeria Police Academy Mock Exam Date 2020 Release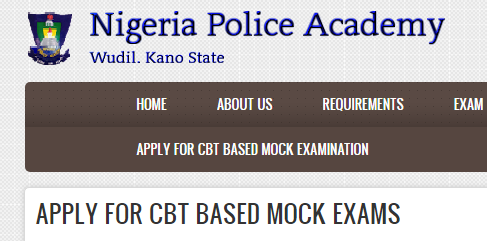 We are pleased to inform the general public, especially those who applied for the Nigeria Police Academy that the Institute has formally released a Mock examination to those who are interested. This will enable aspiring candidates to understand the basics and way at which the main examination is prepared.
We strongly advise all those who registered for the Nigeria Police Academy to seat for this exam, this will surely give you an edge and prepared you ahead of the main exam coming.
Nigeria Police Academy Mock Examination Date 2020
This is to inform Candidates who applied for the 8th Regular Course intake that the Selection Examination is slated for Thursday 17th September 2020. In addition, the Selection Examination would be Computer Based Test (CBT) as already been indicated in our advert for the sales of online application forms.
However, prior to the examination, there would be Mock examination on Monday 14th September 2020 at FCT, Abuja and Lagos Centres. Interested Candidates who wish to register should Click the Link "APPLY FOR MOCK EXAM" to register their Examination Number between Sunday 30th August and Thursday 7th September 2020.
NOTE:
APPLICATION FOR MOCK EXAMINATION IS OPEN TO CANDIDATES WHOSE SELECTED EXAMINATION CENTRE IS EITHER IN ABUJA OR LAGOS.
How to Apply For Nigeria Police Academy Mock Examination 2020
Go to http://polac.edu.ng/
Click on "Apply for CBT Based Mock Examination"
Enter your examination number on your exam card in the filed provided
Click on "Apply for CBT Mock"
TO OBTAIN YOUR EXAMINATION NUMBER. LOG INTO YOUR ACCOUNT AND PRINT EXAM CARD.