Apply for British Council of Nigeria Ongoing Recruitment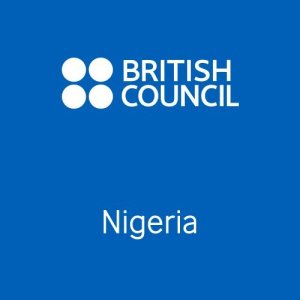 British Council of Nigeria Recruitment 2019 is currently ongoing, only interested applicants should carefully read through this below guideline.
Are you a graduate or non-graduate seeking for a Jobs opportunity abroad? here is good news for you to apply for the ongoing British Council of Nigeria recruitment.
The British Council is the UK's international organisation for cultural relations and educational opportunities. They create friendly knowledge and understanding between the people of the UK and other countries.
Read Also: FMARD Recruitment 2019 (See Application Requirements)
They do this by making a positive contribution to the UK and the countries we work with – changing lives by creating opportunities, building connections and engendering trust.
British Council of Nigeria works with over 100 countries across the world in the fields of arts and culture, English language, education and civil society. Each year we reach over 20 million people face-to-face and more than 500 million people online, via broadcasts and publications.
See how to 
Founded in 1934, we are a UK charity governed by Royal Charter and a UK public body.
 The Role of the British Council – Job Description
This is a fixed role to support the implementation phase of the Agents for Citizen-Driven Transformation (ACT) Programme.
To provide support for projects and manage and organise events to a high standard and within the deadline.
Responsible for project procurement in line with established corporate policies and guidelines.
To support initiatives led by M&E technical lead developed to monitor activities and interventions.
To provide support to Knowledge Management consultant to broaden the reach of programme impact and improve its sustainability.
Ensure professionalism is demonstrated in own work area and that customer/client needs and perspectives are reflected in own behaviours and focus.
The person we are looking for should possess the following essential requirements:
Minimum of 3 years' experience with an international organization
Experience of working as part of a successful team/function.
Experience of scheduling and supporting meetings with internal stakeholders / external partners.
British Council Core Skills:
Managing People: Leads a large and varied team: Level 4
Managing Projects: Leads larger projects: Level 4
Communicating and influencing: Uses influencing techniques: Level 4
Managing Finance and Resources: Plans and deploys resources: Level 4
Managing Risk: Develops the culture: Level 3
Managing Accounts and Partnerships: Plans and leads on accounts and partnerships: Level 4
Developing Business: Leads business development: Level 4
Application Closing Date
19th June 2019 (23:59 UK time)
How to Apply for British Council of Nigeria Recruitment
Interested and qualified candidates should: