ACU News: Ademowo Advises Youths to be of Noble Character
ACU News: Ademowo Advises Youths to be of Noble Character
Young people and adults have been advised to develop themselves into people of noble character because such people stand out in the society, and do not join the multitude to do evil.
The advice was given by Mrs. Oluranti Ademowo, an experienced preacher and wife of immediate past bishop of the Diocese of Lagos[Anglican Communion] and a former Dean, Church of Nigeria, Most Rev. Dr. Ephraim A. Ademowo.
Mrs. Ademowo spoke while preaching the sermon at the Mothering Sunday service at Ajayi Crowther University, Oyo. Ademowo, who spoke on the theme ' Children of Noble Character', said nobility cannot Be inherited from parents, or got through wishful thinking, saying people have to work towards developing noble character.
Taking her text from 2nd Timothy 2: 22, she stated that people of noble character flee from youthful lusts, and pursue righteousness and integrity. She told the students, and other people in the service, to become people of high integrity, saying the training they were undergoing in the institution was to prepare them for the future.
ACU News: Ademowo Advises Youths to be of Noble Character
She said people of nobility stand out because they stick to the right thing irrespective of the trend and custom of the world.
They are steadfast, and do not move with the crowd. She said such people seek to know God better, and urged her audience to become people who would make their mothers proud, not cause them sleepless nights.
She said other characteristics of noble people include selflessness, discipline and generosity. She told her audience to always show gratitude to God , and people who have rendered help to them, stating that a grateful heart is always at peace .
'Nobility does not come as a family inheritance, you develop it by yourself, your parents cannot bequeath it to you, you work towards it by releasing yourself to Jesus Christ so that He will release the Holy Spirit to you' She said.
At the end of her message she invited the Vice-Chancellor of the University, Rt. Rev. Professor Dapo F. Asaju to pray for people at the service that the lord will help them become people of noble character.
Earlier, the chief host of the event, Barrister [Mrs.] Harriet Dapo Asaju, had described Mrs Ademowo as a quintessential woman, prayer warrior and role model who has been of immense help to her work in the ministry .
ACU News: Ademowo Advises Youths to be of Noble Character
She also described Mrs Ademowo as generous, hardworking and experienced in the work of evangelism, stating that she was worthy of being celebrated.
Later, the Chapel of Ajayi Crowther University, gave gifts to mothers in the service to appreciate them for the day. Principal Officers of the University, professors and other dignitaries attended the service.
University of Ibadan Resumption Date for 200, 300, 400 level students announced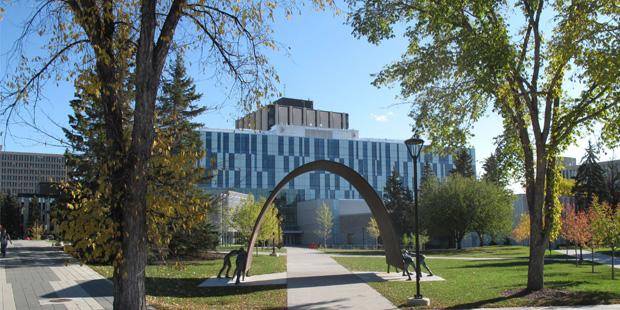 The University of Ibadan (UI) line with the directive of the State Government for all tertiary institutions to resume academic activities after the lockdown due to the spread of the Corona Virus Disease (COVID-19), the College Management has directed that all 300 level and 400 level students are to resume on Monday 14th September 2020 for academic activities.
You are to take note of the following;
400 and 300 Level students are resuming on Monday 14th September 2020 for REVISION
200 Level students are resuming a week later for REVISION
400 and 300 Level students will commence the 2019/2020 academic session first-semester examination on Monday 21st September 2020
200 Level students will commence the 2019/2020 academic session first-semester examination on Friday 25th September 2020
100 Level students will be on the date of resumption at a later date.
Students that are resuming are to maintain social distancing at all times
All students are to appear with their individual face masks before admittance into the College premises
Students are also advised to make use of Hand Sanitizers at each entry point in the College Premises.
All Students must come with their identity cards and examination pass to the examination venues
Federal Teachers Scheme (FTS) Recruitment 2020 Application Form Commenced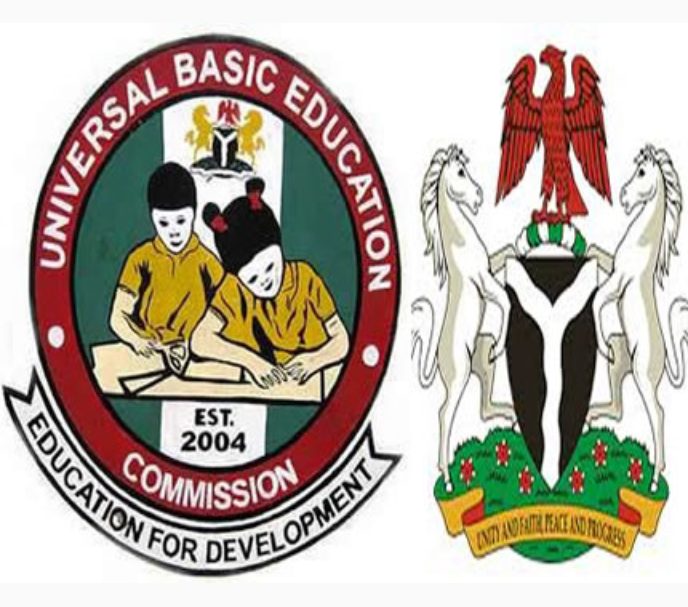 Applications are invited from eligible candidates for recruitment into the Federal Teachers' Scheme (FTS) for 2020/2021 service period. The Federal Teachers' Scheme (FTS) is a two-year intervention programme established by the Federal Government in 2006 to assist States in addressing teacher shortage at the basic education level.
ELIGIBILITY FTS Recruitment 2020
Only candidates who fulfill the following conditions need to apply for FTS Recruitment 2020
Must possess a Bachelor's degree in Education or Bachelor degree with Postgraduate Diploma in Education (PGDE), of not lower than Second Class (Lower Division) and not earned earlier than 2014.
Must have completed or been exempted from the NYSC Scheme.
Nigeria Certificate in Education (NCE) with credit passes in Teaching Practice and the Teaching Subjects, and not earned earlier than 2014, with specialisation in any of the following subjects:
a. English Language
b. Mathematics
c. Integrated Science
d. Biology, Chemistry and Physics
e. Agricultural Science
f. Home Economics
g. Computer Science
h. Technical/Technology Education
i. Computer Science or Information Technology
j. Nigerian Languages
k. Physical and Health Education
iv) Not more than 35 years of age.
v) Not currently employed or enrolled under the NYSC, N-Power or any similar programme.
DURATION:
The service period is for two (2) years or as may be determined by the Universal Basic Education Commission.
REMUNERATION
The Federal Government shall pay each participant an allowance of N30,000.00 per month.
METHOD OF APPLICATION FOR FTS Recruitment 2020
Application Form shall be completed online. Interested candidates who fulfil the above-listed eligibility criteria should visit https://fts.admissions.clouds to complete and submit their application Forms online. Candidates will be required to upload their credentials (as listed on the site) together with their most recent passport photograph.
Federal Teachers Scheme Recruitment 2020 application portal shall be open for two (2) weeks, from 10th – 24th September 2020. There will be no extension.
ENQUIRIES
All enquiries relating to the online application should be directed to: ftssupport@flexisaf.com and +2347036662931.
SCREENING TEST
Shortlisted candidates will be required to sit for a Computer-Based Test as scheduled below:
Date: Saturday, 10th October, 2020
Venue: At designated CBT Centres in each State Capital (Information on this will be provided by the State Universal Basic Education Boards (SUBEBs) and UBEC Zonal and State Offices).
Time: 9.00 am
Nigeria Police Academy Mock Exam Date 2020 Release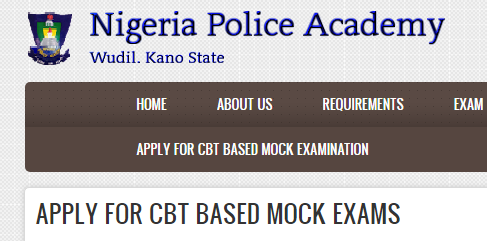 We are pleased to inform the general public, especially those who applied for the Nigeria Police Academy that the Institute has formally released a Mock examination to those who are interested. This will enable aspiring candidates to understand the basics and way at which the main examination is prepared.
We strongly advise all those who registered for the Nigeria Police Academy to seat for this exam, this will surely give you an edge and prepared you ahead of the main exam coming.
Nigeria Police Academy Mock Examination Date 2020
This is to inform Candidates who applied for the 8th Regular Course intake that the Selection Examination is slated for Thursday 17th September 2020. In addition, the Selection Examination would be Computer Based Test (CBT) as already been indicated in our advert for the sales of online application forms.
However, prior to the examination, there would be Mock examination on Monday 14th September 2020 at FCT, Abuja and Lagos Centres. Interested Candidates who wish to register should Click the Link "APPLY FOR MOCK EXAM" to register their Examination Number between Sunday 30th August and Thursday 7th September 2020.
NOTE:
APPLICATION FOR MOCK EXAMINATION IS OPEN TO CANDIDATES WHOSE SELECTED EXAMINATION CENTRE IS EITHER IN ABUJA OR LAGOS.
How to Apply For Nigeria Police Academy Mock Examination 2020
Go to http://polac.edu.ng/
Click on "Apply for CBT Based Mock Examination"
Enter your examination number on your exam card in the filed provided
Click on "Apply for CBT Mock"
TO OBTAIN YOUR EXAMINATION NUMBER. LOG INTO YOUR ACCOUNT AND PRINT EXAM CARD.