Apply for 2023/2024 Graduate Internship at Jilcon Engineering Services Ltd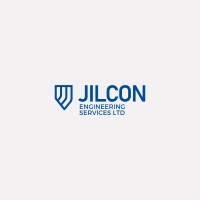 JILCON ENGINEERING SERVICES LTD is a multifaceted limited liability company with the clear objective of designing state of the art civil infrastructures and other human developmental services.
JILCON ENGINEERING SERVICES offers world class architecture/engineering consultancy, design of highway, design of high rise buildings, steel structures, estates, airports, underwater and water retaining structures, oil platforms, flood control, etc., etc.
TRENDING NOW
Over the years, JILCON has been involved in the engineering design of numerous structures in USA, Germany, Nigeria, etc., with specialized knowledge in equivalent lateral force procedure (ELFP) method for earthquake resilient structures, ballistic resistant design and underwater structures. Visit our website (www.jilconengineering.com) to learn more about our services.
As an Architectural Intern in our engineering design firm, you will assist our architectural and engineering teams in creating innovative design solutions for diverse projects. This role offers hands-on experience, exposure to multidisciplinary collaboration, and the opportunity to contribute to real-world projects.
KEY RESPONSIBILITIES
Collaborate with architects and engineers to develop architectural concepts and designs.
Assist in creating and revising architectural drawings using software like AutoCAD and Revit.
Contribute to design discussions and brainstorming sessions.
Help prepare presentations for clients and project stakeholders.
Conduct research on materials, building codes, and design trends.
Participate in on-site visits to observe construction progress and gather data.
MINIMUM EDUCATIONAL QUALIFICATION(S)
Bachelor Degree in Architecture from any company recognized institution of learning.
OTHER QUALIFICATIONS
Proficiency in software such as Revit and SketchUp.
Basic understanding of architectural principles and construction methods.
Strong communication skills and ability to work collaboratively.
Detail-oriented with good organizational skills.
BENEFITS
Practical experience in a dynamic engineering design firm
Opportunity to contribute to real projects and enhance your skill set.
Exposure to the interface between architecture and engineering.
Supportive learning environment with guidance from experienced professionals.
SALARY
Very attractive and subject to periodic upward review.
HOW TO APPLY
Send your CV to jobs@jilconengineering.com. Include a cover letter which should not exceed 1000 words.
Subject of email should be RE: JILCON GRADUATE INTERNSHIP PROGRAM (2023/2024).
APPLICATION DEADLINE is September 15, 2023
Successful candidates will be contacted via email.