Apply for British High Commission (BHC) Recruitment in Abuja (See Details)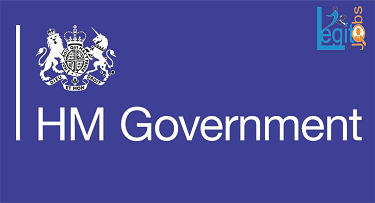 The British Government is an inclusive and diversity-friendly employer.  We value difference, promote equality and challenge discrimination, enhancing our organisational capability.
We welcome and encourage applications from people of all backgrounds. We do not discriminate on the basis of disability, race, colour, ethnicity, gender, religion, sexual orientation, age, veteran status or other category protected by law.
We promote family-friendly flexible working opportunities, where operational and security needs allow.

Job Category  
Foreign and Commonwealth Office (Policy & Political roles)

Job Subcategory  
Economic and Prosperity

Job Description (Roles and Responsibilities)  
Main purpose of job:
To coordinate British High Commission work to combat Climate Change, including diplomatic action to support delivery of the 26th Conference of the Parties to the UN Framework Convention on Climate Change (COP26) in December 2020.
Roles and responsibilities 
To coordinate implementation of the Embassy's COP26 strategy for Nigeria, working closely with economic, political, prosperity and communications colleagues. This will include ensuring that delivery of COP26 objectives supports long-term decarbonisation, resilience & adaptation objectives in Nigeria, including clean growth, energy transition, transport and industrial decarbonisation, nature-based solutions and green finance.
To coordinate with colleagues in the UK and within the Mission on engagement with Nigeria, advising on local sensitivities and Nigerian priorities; including briefing for ministers and senior officials.
To liaise with officials in the Nigerian government on policy and operational elements of delivering COP26. This will include advising and supporting engagement between senior officials (including the Head of Mission) and Ministers.
To plan and implement engagement with non-Government actors. This will include building relationships with working level contacts in sub-national authorities (cities, states), representatives of businesses, and civil society activists. The job will be Abuja based but will involve regular travel within Nigeria, particularly Lagos, and potentially some regional travel.
To manage Ministerial and official visits from the UK related to COP26 and climate events in Nigeria. This could include planning and advising on visit agendas, coordinating with media colleagues, and supporting events as required.
To look for opportunities for impactful programme engagement, liaising with the Department for International Development (DFID) and the UK Department for Business Innovation and Skills (BEIS) as required .
The job holder will be encouraged to hold a corporate responsibility objective e.g. Learning & Development, and be active on the 'Greening' Committee.
Bachelor's Degree in a relevant field, for instance, Public Policy, Public Administration, International Relations, Climate and Environment Science, etc.
A minimum of 2+ years of experience working for an organisation in a relevant field, for example, working for/with national or regional government, international organizations or agencies, preferably in climate change.
Strong understanding of international climate change policy, with relevant experience including from university or previous professional work experience.
Excellent communication and interpersonal skills.
Experience of managing diverse and senior level relationships.
Knowledge of financial / budget management principles or previous financial management experience.
Knowledge or experience of project management and relevant skills.
Master's Degree in a relevant field.
Required competencies  
Seeing the Big Picture, Leading and Communicating, Collaborating and Partnering, Delivering at Pace
Application deadline  
23 December 2019
Grade:  C4 (L)
Type of Position:  Fixed Term
Duration of Post:  24 months
Region:  Africa
Country/Territory:  Nigeria
Location (City):  Abuja
Type of Post:  British High Commission
Starting monthly salary: N 827, 892.98
Start Date:  24 February 2020
Other benefits and conditions of employment  
Learning and development opportunities (and any specific training courses to be completed):
Compulsory online training courses include Diversity and Inclusion.
Courses offered on UK government climate change and energy policy.
The British High Commission has an active L&D Committee and offers a wide range of in-house training and funding for external training on policy and programme work
Please complete the application form in full as the information provided is used during screening.
Please check your application carefully before you submit, as no changes can be made once submitted.
The British High Commission will never request any payment or fees to apply for a position.
Employees recruited locally by the British High Commission in Post are subject to Terms and Conditions of Service according to local employment law in Country.
All candidates must be legally able to work and reside in the country of the vacancy with the correct visa/work permit status or demonstrate eligibility to obtain the relevant permit.
The responsibility lies on the successful candidate to;
Obtain the relevant permit
Pay fees for the permit
Make arrangements to relocate
Meet the costs to relocation
The British High Commission do not sponsor visas/work permits except where it may be local practice to do so.
Employees who are not eligible to pay local income tax: e.g. certain third-country nationals and spouses/partners of UK diplomats will have their salaries abated by an equivalent amount.
Information about the Foreign and Commonwealth Office Competency Framework can be found on this link: https://www.gov.uk/government/publications/civil-service-competency-framework Please note: AA=A1, AO=A2, EO=B3, HEO=C4, SEO=C5
Reference checking and security clearances will be conducted on successful candidates.
Please log into your profile on the application system on a regular basis to review the status of your application.
Accion Microfinance Bank Limited Recent Available Job Opportunity
Accion Microfinance Bank Limited  – Established in 2006, began operations in May 2007 on license from the Central Bank of Nigeria. Our management team comprises seasoned and distinguished professionals from diverse backgrounds complemented by the expertise of our technical partners, ACCION International.
At Accion Microfinance Bank our core values, business philosophy and methodology distinguish us as one of the leading microfinance banks in Nigeria. We are recruiting to fill the position below:
Job Title: Regional Control Manager
Location: South-South
Job Type: Full time
Job Responsibilities
Coordinate all activities of Branch Controllers (BC) and report to the Operations Risk Manager
Implement monthly time table and BC rotation in branches within cluster arrangement for the purpose of ensuring controls around staff rotation is maintained
Receive, review and summarize monthly reports from Branch Controllers and submit weekly report to the Operations Risk & Control Manager.
Ensure prompt resolution of all recommendations in internal audit report, regulatory examiners report and other statutory examiners report involving the branch under his/her purview
Review daily risk report for branches with special focus on locations being supervised. Identify branches/AOs/SAOs with high PAR or fraud pointers/alerts and direct prompt investigation of portfolio of such branches/Account Officers/SAOs and submit report
Direct monthly investigation of AOs/SAOs in ?stop and Recover? and ensure reports thereof are review and submitted to the supervisor
Conduct special investigation as maybe directed by the Head Risk and Internal Control
Ensure prompt and qualitative rendition of relevant reports which include but not limited to Weekly Activity Report, Vault balancing Report, Downtime Report, Risk Event Report.
Review the GLs of branches under supervision to uncover hidden frauds or unusual balances.
Make periodic visit to BCs in branches for training, hand holding and guidance on the requirements of their jobs and responsibilities.
Educate and train branch staff (Operation, Commercial and others) on compliance, policy and issues and improve compliance culture in the assigned branches
Provide Control and Compliance Counselling, Advisory and Decision Support Service to branch
Ensure that all activities expected for review as stipulated in the Control checklist are performed by the branch ? e.g. cash management, documentation on loans disbursed, assets verification, transaction call overs, ATM and PIN review etc.
Ensure branch staff comply with dress code, bank?s code of conduct, Policy/Procedure and Regulations.
Participate and make input in review of processes, procedures and policy manuals
Qualification & Experiences
Excellent oral and written English communication skills
Financial services industry knowledge.
Extensive Working Knowledge of Microsoft word, Excel and power point, Internet, Intranet Mailing facility and the core banking application of the bank
Conceptual Skills
Microfinance industry knowledge
Minimum of B.Sc. / HND in Accounting or other numerate course with ACA/CIBN certification
Minimum of 7 years working experience with at least 2years in a financial services environment
Minimum of 2years experience in internal control/audit functions in banking industry.
Key Performance
Required Knowledge:
Strong analytical skills
Excellent presentation skills, innovative skills
To Apply
Interested and qualified candidates should:
Click here to apply online
Application Deadline: 26th September, 2020.
Premier Medical Systems Nigeria Limited Current Job Opportunity
Premier Medical Systems Nigeria Limited is a physician led digital health social enterprise. We specialize in the design, development, deployment and support of solutions in the Healthcare sector. Our focus is to leverage Information Technology (IT) to improve access to healthcare in Africa. We are recruiting to fill the position below:
Job Title: Graphic Designer
Location: Ikeja, Lagos
Job Summary
Our Ideal candidate should understand the entire process of defining requirements, visualizing and creating graphics including illustrations, logos, layouts and photos
The graphics should capture the attention of those who see them and communicate the right message.
Job Description
Use digital illustration, photo editing software, and layout software to create designs
Create visual elements such as logos, original images, and illustrations to help deliver a message
Design layouts, including selection of colors, images, and typefaces
Incorporate changes recommended by clients into final designs
Requirements
Proficiency in creative tools (Photoshop, CorelDraw, etc.)
Candidates should possess 1-2 years work experience.
Video editing skills is a plus.
Reliable, independent, professional, detail and quality-oriented.
Ability to work under pressure and tight deadlines while delivering quality results.
Excellent written and verbal communication skills.
High willingness to learn.
To Apply
Interested and qualified candidates should send their CV to: [email protected] with the subject: Graphic Designer.
Application Deadline: 30th September, 2020.
Weststar Vehicle Care Limited Recent Available Job Opportunity
Weststar Vehicle Care Limited – We are a registered Nigeria Auto Service Company that provides all your auto repair needs. We are recruiting to fill the position of:
Job Title: Cleaner / Office Assistant
Location: Agege Motor Road – Lagos
Employment Type: Full-time
Requirements
Applicant must possess at least SSCE certificate
At least 2 years work experience.
Excellent written and verbal comunucation skills.
Applicant must be strong and hardworking.
Applicant must be detail oriented.
Applicant should have knowledge of the different cleaning styles and systems in the workshop.
Applicant should have relevant experience in similar role.
Applicant must be resident on the mainland, Lagos State.
Either male or female, age range should be within 18 years -35 years.
To Apply
Interested and qualified candidates should send their CV and Cover Letter in PDF or Word Format to: [email protected] using the Job Title as the subject of the mail.
Application Deadline: 31st October, 2020.