Apply for Government Opportunity to Secure your Future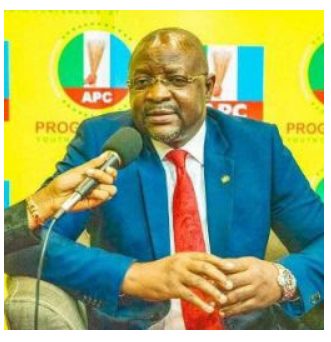 The minister of Youth and Sports Development @HmSundayDare has charge APC Youth to avail them self of the various opportunities created by the government to develop themselves to guarantee their future.
TRENDING NOW
The minister was speaking on Monday at the first-ever Progressive Youth Conference theme the future is a decision.
The minister stated; "This gathering will be remembered as one of the most important youth gathering in our history, especially for our part, the APC whose core is the progressive principle. The Youth of the APC stoke have chosen a perfect time to interrogate the future of the youth within the progressive ideology and by so doing, draw the party and it's energetic youth into into arena of constructive discourse.
From all front, we have a president who continue to engage the youth political, social, economic through the; NYIF, NPower, Not to Young to Run Bill, Public Work program. The youth agenda for great party the APC is alive.