Apply for HIV Prevention and Community Mitigation Consultant at Jhpiego Nigeria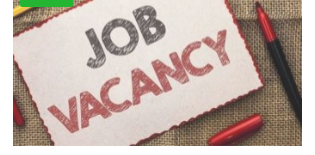 Use the Search Button below for more details.
Jhpiego Nigeria is recruiting to fill the position of: HIV Prevention and Community Mitigation Consultant. The position is located in Abuja. Interested candidates should possess a Bachelor's Degree in Business Administration, Sciences, Social Sciences, Sociology, etc. with 5-10 years work experience. 
We are recruiting to fill the position below:
Job Title: HIV Prevention and Community Mitigation Consultant
Location: Abuja Country Office
Position Reports to: RISE HTS Advisor & Senior Program Manager
Overview
The HIV Prevention and Community Mitigation Consultant will contribute to improving the coordination and scale up of HIV prevention and community mitigation efforts implemented by Community based organization, working across states and LGAs in respond to achievement of epidemic control.
The CBOs have recently been engaged by RISE to boast HIV prevention, HTS, care and support within community for HIV positive clients as well as drive strategies to optimize HIV Viral Load coverage through timely sample collection and transmission of implication of the results to recipients of care.
These consultants will support the CBOs to better understand roles and responsibilities as itemized in the milestone's documents, ensure smooth synergy and integration within RISE supported facilities and community services, build capacity of the CBOs, mentor and support the CBOs to achieve community level impact and client centric care.
These consultants will also support CBOs in documenting and reporting human interest stories, quality report and ensure accurate and correct data management systems across indicators for the CBOs.
Responsibilities
Assist the CBOs in collaboration with State team in overseeing the implementation of community-based target drives to strengthen prevention, care and treatment services including strengthening referrals and linkages for newly identified HIV positive clients to the nearest RISE supported health facility
Mentor and support CBOs in achievement of milestones across RISE program objectives
Build CBO team capacity through supportive supervision and onsite engagement for CBOs on delivery of community interventions in alignment with RISE program objectives
Support expansive community level interventions to improve quality, coordination and timely activity implementation in adherence with donor and organizational policies and guidelines
Provide in the collaboration between CBO and OVC partners to boost home based care services and HIV prevention and testing services
Monitor and ensure that all supported CBOs prioritize clinical review for newly identified and existing HIV positive clients reinforcing care systems for treatment continuation (via adherence support during home visits), establishing functional community-based support groups and Advanced HIV Disease (AHD) including early referrals to the nearest RISE supported health facility.
Support TB case finding in the community and ensure linkage of co-infected clients to the nearest RISE supported health facility for treatment
Provide programmatic and administrative support to the CBOs in the implementation of activities to expand access to high-quality HIV/AIDS services at the community level.
Contribute to the design, planning, implementation, monitoring, evaluation and reporting of RISE activities at the CBO level.
Follow-up on community implementation and monitoring of the RISE Mentor Mothers programs for PMTCT (including orientation on PMTCT guidelines; monitoring processes like mentor mother driven community EID and linkage of positive babies to care; peripartum and post-natal prophylaxis for mothers and infants; tracking of pregnant women for VL and EAC counseling.
Ensure CALHIV community activities are strengthened (clustering for VL bleeding and youth focused community outreach activities) aligning with OVC partners where applicable.
Monitor and ensure community-based integration of PrEP services with Index Testing, Family Planning, RH, OTZ and Gender Services.
Monitor and ensure community-based integration of CECAP in ART services with a focus on demand generation approach, eligibility assessment and strengthening referral systems.
Facilitate community drive for VL uptake using U=U messaging to create demand for VL services
Assist in clustering clients to facilitate community VL drive for samples collection in liaison with Case Managers and Laboratory Optimizers
Facilitate distribution of need-based consumables and commodities to enhance service delivery at the CBO level and ensure proper documentation for smooth logistics management
Review milestones progress reports from CBOs, success stories in line with organizational and donor guidelines
Assist in monitoring and enforcing compliance with donor and RISE policies by CBOs
Remain informed on current programs in HIV/AIDS and TB fields by reviewing current literature and remain alert to any implication of such strategic information for project activities
Ensure the active participation of CBOs staff and volunteers in RISE-organized ECHO-based capacity building sessions whenever invitations are sent out. In addition, consultants will support CBO to meet post-training expectations including Step-Down-Trainings and issue remediating activities.
Perform other duties as assigned.
Required Qualifications
Bachelor's Degree in Business Administration, Sciences, Social Sciences, Sociology, etc.
5 – 10 years' experience in HIV/AIDS community interventions particularly with CBOs
Experience in PEPFAR program and HIV program indicators and interventions
Experience working with an integrated team and stakeholders
Ability to communicate and engage confidently; manage competing priorities
Experience in organizational result-based monitoring.
Knowledge / Experience / Skills:
Excellent organizational skills including the ability to handle a variety of assignments under pressure of deadlines
Strong analytical skills; ability to process and interpret data trends
Initiative and ability to identify needs, especially in a busy environment
Excellent computer skills – MSOffice
Ability to develop compelling success stories and capture good pictures
Excellent interpersonal skills with pleasant and outgoing personality,
Excellent writing, verbal and presentation skills.
Attention to detail, consistency and accuracy
Ability to work independently and as part of a team environment, with self-motivation
Be willing to take on extra responsibilities in order to achieve the goals/objectives set by the organization
Capability to develop and implement effective strategies and tactics for accomplishing assigned duties
Be self-motivated, proactive and have a positive attitude to work requiring minimum supervision.
Application Closing Date
7th June, 2021; (COB).
Method of Application
Interested and qualified consultants should send their updated CV to: ng-recruitment@jhpiego.org using "HIV Prevention and Community Mitigation Consultant" as the subject of the email.
Note
CV and Cover Letter as ONE SINGLE WORD document
The title/subject of your email and application should be the position you are applying for.
Candidates that do not comply with the application instruction will be disqualified.
Qualified female applicants are encouraged to apply.
We reserve the right to close this vacancy early if a suitable candidate is found.
Only shortlisted candidates will receive an invitation for an interview
JHU is an Equal Opportunity Employer.