Apply for Senior Product Manager at Renmoney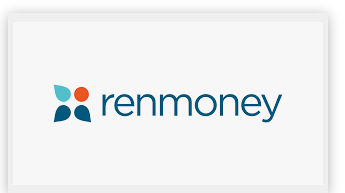 Renmoney – We are a passionate team determined to challenge the status quo and make financial inclusion count for the millions of under-banked individuals and small business owners in Nigeria. We provide loans, savings, and fixed deposit solutions to our customers. Our vision is to be the most convenient lending company, delivering outstanding service experiences.
TRENDING NOW
We are recruiting to fill the position below:
Job Title: Senior Product Manager
Location: Ikoyi, Lagos
Department: Product Development
Employment Type: Full-Time
Job Description
We are the place for you, if
You're excited about technology and the future and you're looking for a place to learn and grow.
You care a lot about detail and pride yourself in impeccable execution.
You can collect and analyze lots of data and feed in just the right amount of intuition to make sound decisions.
You are ready to work very hard, at a fast pace, to achieve audacious goals. You love to speak up, ask questions and are comfortable challenging anyone or any idea.
The Position
We are seeking a Senior Product Manager to provide quantitative analysis, market expertise and a strategic perspective to our partners throughout the organization.
You will be responsible for guiding products throughout the execution cycle, focusing specifically on analyzing, positioning, packaging, promoting, and tailoring our solutions to our users.
In this role, you will:
Work cross-functionally to guide products from conception to launch
Break down complex problems into steps that drive product development at speed
Serve as an analytics expert for your partners, using numbers to help them make better decisions
Weave stories with meaningful insight from data
Requirements
Ideally, you will have:
Bachelor's Degree from an accredited institution
4-6 years' experience in a related role (e.g. credit risk analyst/manager, Loan Product Manager, Deposit Product Manager).
Hands-on experience at least in two of the following:
Credit risk management
Loan/Deposit/Insurance Product & Pricing
Risk analytics
Excellent judgment and problem-solving skills.
Experience in and ability to gain risk insights analyzing large volumes of data
This job is perfect for you if you:
Possess excellent time management skills
Possess Exemplary administrative and managerial skills
Are Financial savvy
Have Good communication skills
What is in it for you
You'll work on solutions to complex, real-world challenges with tangible social and economic impact.
You will receive competitive compensation and work with passionate teammates in a flat, performance-driven culture.
Application Closing Date
Not Specified.
How to Apply
Interested and qualified candidates should:
Click here to apply online