Apply for Teen Travel Writing Scholarship 2021 | USA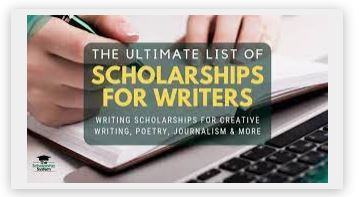 Teen Travel Writing Scholarship 2021 | USA – Applications for the Family Travel Forum Teen Travel Writing Scholarship are currently ongoing. Eligible candidates should be junior or high school students in the USA, Canada, or American international schools abroad. Read the article carefully before you apply.
TRENDING NOW
Up to $1,000 will be given to the winning students.
To apply, candidates should submit their entries by July 14, 2021.
Here is all the information you should note.
Scholarship Description
Family Travel Forum's 10th annual, simple-to-apply for, teen travel blogging scholarship offers cash grants for great writing.
Family Travel Forum invites you to submit travel blogs that are serious, funny or contemplative, as long as they are informative.
Scholarship Benefit:
The top winners will receive cash awards of $1000, $500 and $250 and a GoBag Travel Bag provided by Allianz Global Assistance USA. Twenty finalists will win honourable mention awards and travel gifts.
Level/Field of Study:
The Scholarship is for High school Students.
Host Nationality:
In the United States or Canada, or an American international school abroad, or be enrolled in a USA home school program.
Eligibility and Criteria
Applicants must be aged 13-18 and attending grades 8-12.
Will attend junior high or high school in the United States or Canada, or an American international school abroad, or be enrolled in a U.S. home school program.
Eligible Nationality
The U.S. and Canadian citizens are invited to apply.
Application Instruction
The essay must be submitted online at the link below.
The essay must address the topic as follows: Have you taken an unexpectedly wonderful or terrible but funny trip with your family?
Or have you journeyed somewhere with a school group or sports team and have some advice on how to make the most of your experience or destination? Have you gone somewhere near or far that opened up alternative ways of looking at the world?.
Other instruction:
Travel blogs must be only 600 words, and the trip must have been taken in the last five years.
Entries must include text and include at least one photo, digital artwork or video. (In addition to the personal photograph on your profile)
Travel essays must include practical details so that others can follow in your footsteps. Details should include names of attractions, museums, theme parks, resorts, restaurants, the local beach, etc. with URLs as appropriate.
Submission Deadline:
The Application Deadline for the Scholarship is July 14, 2021.
Conclusion
If you find teen travel writing scholarship interesting, apply and tell your friends as well.