Apply for Zone Head, Personal and Business Banking at Standard Bank Group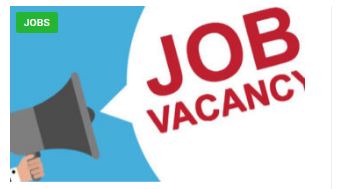 Standard Bank Group is recruiting to fill the position of: Zone Head, Personal and Business Banking. The position is located in Lagos State. Interested candidates should possess a relevant tertiary qualification with at least 7 years work experience. 
TRENDING NOW
We are recruiting to fill the position below:

Job Title: Zone Head, Personal and Business Banking

Location: Lagos
Job Purpose
Accountable for the delivery of sales, service and operations targets for an allocated zone through the branch network in line with market potential in order to maximise business growth, retention and profitability targets across the zone and ensure alignment with the Personal Banking (i.e. silver, executive, private) and branch based SME banking strategy.
Key Responsibilities
Revenue Management:
Drives sales targets for all products and channels to achieve set sales, service and operations targets with particular focus Personal Banking (i.e. silver, executive and private) and branch based SME banking for the allocated Zone.
Drives and cascades appropriate business strategies through developing Zone sales plans to ensure that revenue streams are optimised and deliver financial objectives.
Provides input into branch expansions plans (i.e. identifies and makes recommendations for new locations); branch closures (achieves operational efficiencies).
Constantly identifies new sales opportunities at the zone and ensures those are successfully pursued by the Manager, Region and fulfilled in the branch network.
Sales Management:
Maintains a close watchfulness and ownership of service trends and customer satisfaction levels in the zone.
Identifies business opportunities in collaboration with relationship bankers (personal and business banking) to develop tactics to leverage these.
Accountable for the sales performance of Customer Channels (e.g., monitors performance against targets; discusses variances; provides guidance and direction for suitable corrective action plans to Regional Managers).
Drives the sales strategy for Personal Banking (i.e. silver, executive, private) and branch based SME banking by allowing regions to develop and implement tactics to gain and retain market share across the respective zones; and implements and reinforces the cross- sell strategy.
Drives and mines the ecosystem in the Zones in partnership with the Head: Ecosystem.
Service Management (Retention Through Service Quality):
Drives service excellence across the zone in Personal Banking (i.e. silver, executive, private) and branch based SME banking, ensuring the continuous enforcement of all SLAs, service standards and service initiatives in line with group values, industry benchmarks, limits of authority and national Channel guidelines.
Drives and enforces the delivery of a consistent, collaborative and integrated service model, through continuous improvement of existing service levels.
Drives corrective action to remediate customer experience when required.
Achieves service objectives of the allocated zone. There must be continuous improvement in existing service levels.
Works closely with Manager, Zonal Operations for the management and resolution of customer complaints as it pertains to operational related issues.
Risk Management and Compliance:
Ensures that the Zone adheres to compliance directives (e.g. KYC, Banking and other Financial Institutions Act (BOFIA), CBN, etc.).
Provides guidance and ensures operational adherence to risk, compliance and regulatory requirements.
People Management:
Defines Zonal staffing / capacity requirements.
Responsible for inspiring, motivating, leading and managing the team.
Responsible for the recruitment, development and retention of relevant skills in order to meet the business needs.
Ensures the effective selection of staff by matching the skills and competencies to the requirements of the job.
Ensures skills assessments and competency-based training takes place as and when required.
Builds organisational capabilities through evaluating likely future requirements and ensuring that individuals are provided with the best possible development opportunities in line with these.
Creates an environment in which learning and development are emphasised and valued.
Takes personal responsibility for coaching and mentoring others.
Requirements
Preferred Experience:
A minimum of 7 years' experience in customer service.
Previous experience in a leadership role, coupled with experience in a head office environment.
Experience in managing senior employees and integrating different teams that are geographically dispersed.
Experience in branch sales and service is also key.
Preferred Qualifications:
Relevant tertiary qualification
Professional Certification ACIB; NIM, ACA, etc.
Application Closing Date
Not Specified.
How to Apply
Interested and qualified candidates should:
Click here to apply online