The Best 5 Left-footed African Players To Ever Play in Serie A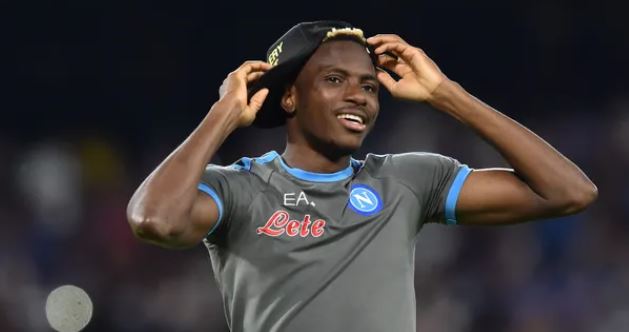 Victor Osihmen has been a phenomenon in Serie A. His heroics for Napoli have even been compared to the legendary Napolitean darling, Diego Maradona, while swelling the national pride of Nigerians.
But aside from Osimhen, some African greats have also graced the Serie A. Among these football legends are Asamoah Gyan of Ghana, Samuel Eto'o of Cameroon, and Nigeria's Kanu Nwankwo. These football icons have made Italian football games (extensively reviewed on Telecom Asia Sport) a delight for African football enthusiasts.
In this article, we give you the best five left-footed African players in the history of the Italian Serie A. This eminent list contains:
Kwadwo Asamoah
Obafemi Martins
Sulley Muntari
Abedi Pele
Patrick M'Boma
Kwadwo Asamoah
Kwadwo Asamoah is a Ghanaian professional soccer player that was born on December 9, 1988, in Accra, Ghana. His playing positions in his football career include left midfielder, central midfielder, and left-back.
His professional career began in the Italian Serie A in 2008 with Udinese, and between 2008 and 2012, he scored a total of eight goals. By 2012, he was transferred to Juventus because of his consistency in performance.
While in Juventus, Asamoah assisted in gaining six back-to-back titles in Serie A between 2013 and 2018, and he had a total of four goals. It was in 2018 that he moved to Inter Milan from Juventus.
Obafemi Martins
Our very own, Obafemi Martins, is one of the finest Africans to play in the Serie A. Born on October 24, 1984, in Lagos, Nigeria. Known for his speed with the ball, he left Nigeria for Italy when he was 16 years old and has played for major European division clubs since then.
His senior career began with Inter Milan in 2002. Martins' position was forward in his entire football career. While playing for Inter Milan, he was a two-time winner of the Italian Cup, and he won the Italian Super Cup once.
Martins' highest-scoring league season was between 2004 and 2005 with 11 goals. After leaving Inter Milan, he moved to Newcastle United, where he won the UEFA Intertoto Cup. 
Sulley Muntari
Sulley Muntari is a professional Ghanaian football player that was born Suleyman Ali Muntari on August 27, 1984. He began his senior career in Serie A in 2002 with Udinese and played there until 2007 with a total of eight goals.
From there, he transferred to Portsmouth and won the FA Cup between 2007 – 2008. He later transferred to Internazionale, where he secured his first Champions League win between 2009 and 2010.
He also helped the team win the Serie A title both in the 2008 – 2009 and 2009 – 2010 seasons. Another Serie A club that Muntari played for was AC Milan after his return from Sunderland in 2012. He scored a total of 11 goals between 2012 and 2015.
Abedi Pele
Abedi Pele, born Abedi Ayew, was a professional Ghanaian football player that made the African continent immensely proud.
His playing position during the period of his career was attacking midfielder. Although he started his senior career in Real Tamale, he played for many different European football clubs and was most noted for his performance in Ligue 1, playing for Olympique de Marseille between 1987 and 1993.
During his time in Marseille, he won the UEFA Champions League in 1993 and other football titles.
He was also loaned to Lille while in Marseille and later moved to Lyon before heading to Torino between 1994 and 1996. He recorded a total of 49 appearances in Torino and scored a total of 11 goals.
Patrick M'Boma
Patrick M'Boma, born Henri Patrick M'boma Dem, is a professional Cameroonian footballer that was born on November 15, 1970.
He played for various football clubs during his senior career, including Paris Saint-Germaine in the French Ligue 1 between 1992 and 1997.
From Paris Saint-Germaine, he went on to play for Châteauroux on loan between 1992 and 1994, where he made 48 appearances and scored 28 goals.
He also played for Metz on loan between 1995 and 1996, scoring four goals in 17 appearances. He came to Italy between 1998 and 2000. While playing for Cagliari, he scored 15 goals in 40 appearances.
Conclusion
Having looked at the best five left-footed African footballers in Serie A history, you should have a good idea of the contributions that footballers from the African continent have made to European football, especially in Serie A.
We eagerly expect a new breed of Africans to maintain the legacy of dominance these five players have set in Italy.