Football History: How Soccer in Nigeria Become so Popular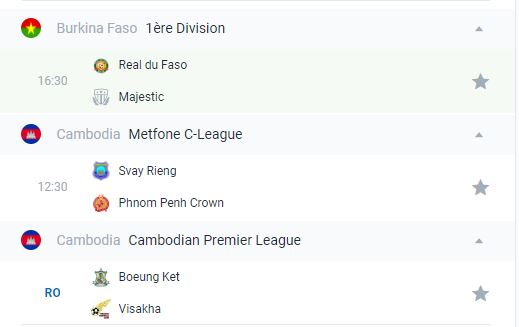 Football is considered one of the most popular sports in the world. Many countries consider this sport to be national and part of their culture. When mentioning countries such as Brazil, Italy, or England, people may immediately think of football because these countries have contributed significantly to this sport's popularity. But if we talk about Nigeria, football for this country is not just a game; it is part of this people since it is he who unites this nation.
When Football Introduced in Nigeria
The origin of football in Nigeria is practically no different from the same process in other countries. Since this country was a colony of Great Britain, soldiers and emigrants often spent their free time playing football. It became good entertainment in the 20th century for all segments of the population who lived in Nigeria. The first official match on the territory of this country took place in 1904 when many other countries did not even know about soccer or did not play it.
However, do not forget that football was not the only popular sport in Nigeria. Sports such as boxing, tennis, and athletics were also gaining popularity. But still, football became more popular, both for spectators and for those who wanted to play sports. The thing is that football is a team game, where the cohesion of the players and their mutual understanding is the main factor for success in the game and having fun. In addition, cohesion, like football, has become a symbol of self-consciousness in Nigeria for the people.
Football's Impact on the Country
Also of note in the development of soccer in the country is Nnamdi Azikiwe, President of Nigeria from 1963-1966, who loved the sport and worked hard to increase the popularity of football in Nigeria. Even at a young age, the future president became a victim of discrimination since he did not have the opportunity to participate in the athletics competitions of the 1934 Imperial Games. This is because Nigerians were not allowed to take part in them. He was also denied a tennis club membership in Lagos due to his background.
This led to Azikiwe becoming an activist and beginning to advocate for the rights of Nigerians to self-determination. Sport became the basis of his platform, and from this, the West African Pilot was formed in 1937. West African Pilot is a national newspaper company. It made statements that football is primarily a sport and entertainment that Nigerians love and that they are more willing to take part in their country in such competitions than the British. And already in 1938, Zik's Athletic Club (ZAC) was founded – a training center that was completely designed and equipped for Nigerians who want to play football, boxing, or tennis.
Continued Popularity of Football
In 1939, when World War II began, Zik's Athletic Club (ZAC) and West African Pilot continued to operate and further inspired Nigerians to self-development through sports and, above all, football. The West African Pilot continued to cover football during the difficult times of World War II. This helped Nigerians make football an essential part of their identity towards the war's end in 1945.
After the war's end, the popularity of football in Nigeria continued to gain momentum. In 1950 football was recognized as the national sport in the country. Ten years later, in 1960, when the country became independent, and three years after that, Nnamdi Azikiwe became its president. In 1972, a professional football league was founded in Nigeria. It has survived our time and has undergone many changes. It is now known as the Nigeria Professional Football League (NPFL).
The more popular it became to watch matches on the Internet, the more popular it became to bet on football matches. The birth of betting in Nigeria is considered the creation of the Oloye Akin Alabi's company – NairaBet. This was a great discovery for the people of the country. This supported not only the sports industry but also Nigeria's finances. Currently, Nigeria is one of the few African countries known for its football industry. Players from Nigeria play in a variety of both African and European teams. With the advent of the Azscore service in Nigeria, all football fans have the opportunity to keep abreast of all football events. Each user can check the actual football livescores online and find results, schedules, and game statistics.
Furthermore, for those who love to bet on sports, the website offers accurate predictions for soccer matches, which are made using the most advanced algorithms based on the entire statistical picture of the teams.