Best Pharmacy Schools in Ghana | Study in Ghana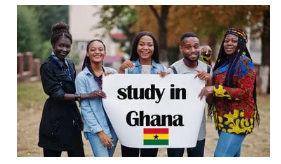 Pharmacy Schools in Ghana – Are you looking for universities offering pharmacy in ghana, do you want to study Pharmacy or any Pharmacy related course? I think you should consider looking at some of the Best Pharmacy Schools and best training colleges in Ghana.
Some of these accredited pharmacy schools in Ghana provide short courses and even six months of pharmacy courses to both citizens and international students.
TRENDING NOW
Tuition Fees
Interestingly, these accredited pharmacy schools in Ghana tuition fees are quite affordable and they provide courses in both Bachelor, master, and even post-undergraduate degrees.
Now, to help you make the right choices, we the searchngr have painstakingly compiled a list of best Pharmacy schools in Ghana.
Is Pharmacy Hard To Study?
Learning how to effectively study in pharmacy school is one of the biggest challenges students initially face. Also, from research, pharmacy isn't an easy career choice to study. To become a pharmacist, one needs a Pharm.D. degree which can take from six to eight years after high school graduation to complete. This includes two to four years of college coursework and four years of professional study.
How Long Does It Take To Study Pharmacy In Ghana?
Pharmacy courses usually last for four years and courses will look at pharmacology, biology and physiology pharmaceutics, chemistry, ethics, and economics.
Students will also benefit from internships and work placements within the industry to provide valuable insights and professional experience. More so, state-of-the-art labs will help sharpen your skills with replica medicine-dispensing stations, consulting areas, and computers linked to the systems used by the Pharmacy industry.
Best Pharmacy Schools in Ghana | Study in Ghana
University of ghana school of Pharmacy
Baldwin university college Ghana
Central University College, Accra
The University of Health and Allied Sciences, HO
University for Development Studies
Kings University College, Accra
DARDA Health Pre-University, KASOA
Sunyani Technical University
Kumasi Technical University
Ghana College of Pharmacists
Kwame Nkrumah University of Science & Technology
Royal Ann Health College Ghana
Entrance University College of health – Spintex Road Accra