Top Places to Get Loan Without Collateral in Nigeria – 2021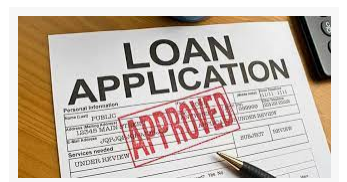 Top Places to Get Loan Without Collateral in Nigeria – 2021 – Have you have been looking for a reliable platform to get an instant loan with no collateral or paperwork? if yes, searchngr has a compact list of Top places to get loans in Nigeria.
TRENDING NOW
If you are interested in starting up a business, requesting a loan is not a bad idea provided you have a business plan. Many successful businessmen today start by taking a loan from banks and other loan platforms.
If however, you are so much interested in starting a business of your choice, you can apply for a loan through the bank of a loan platform and then repay from the money you make in your business.
Top Places to Get Loan Without Collateral in Nigeria – 2021
Below are some of the top places you can get a loan with collateral
Paylater
Paylater is a convenient online mobile app that allows users to get short-term loans. The lending platform was created in 2016. The app gives the ability to receive loans online. The system is becoming more and more popular in our days.
Examples of loans rates: loan amount N10 000: loan rate 10%, repayment period 15 – 30 days loan amount N50 000: loan rate 5%, repayment period 1 – 3 months loan amount N100 000: loan rate 4%, repayment period 1 – 3 months
Paylater loan requirements Loans from 50,000 Naira require ID card. Paylater accepts such documents:
Voters card
Drivers license
Tax ID
National Identity card (NIMC/NIN)
Staff ID card
International passport
Kiakia
Kiakia is a financial marketplace that grants short-term business and personal loans.
If you speak pidgin English, you'd know 'Kiakia' means fast, or better still 'quickly'. That is precisely the idea behind KiaKia Loan.
KiaKia loan makes it very easy to access a loan in Nigeria without any collaterals.
KiaKia Loan Requirements
Valid means of Identification
A bank account with Bank Verification Number
Proof of income from the workplace or business
A working email address
You reside in Nigeria
You must be 21 and above
How to Apply for KiaKia Loan
Visit the website and create an account with your accurate details
Start an application chat on the site
Upload a valid means of identification
Enter your desired loan amount
Choose the loan duration
Upload a screenshot of your last 3 salary or business income alerts
Accept the loan terms and conditions if your application is approved
Authenticate your bank account
Get credited
Zedvance
With loans of up to NGN 5 million and a flexible repayment period of up to 18 months, talk to us today to help you meet your financial needs.
visit zdvance loan for more information https://zedvance.com/cash-advance-loan/
Renmoney
A renmoney provides a micro-business loan. Individuals can apply for renmoney loan and get money in your account within 24 hours. Has demand your business increases, meet them with ease with a Renmoney business loan. Simple, Fast, Convenient. Get a loan in 24 hours. Flexible Repayment.