Best Ways to Make Money Using Whatsapp Platform in 2021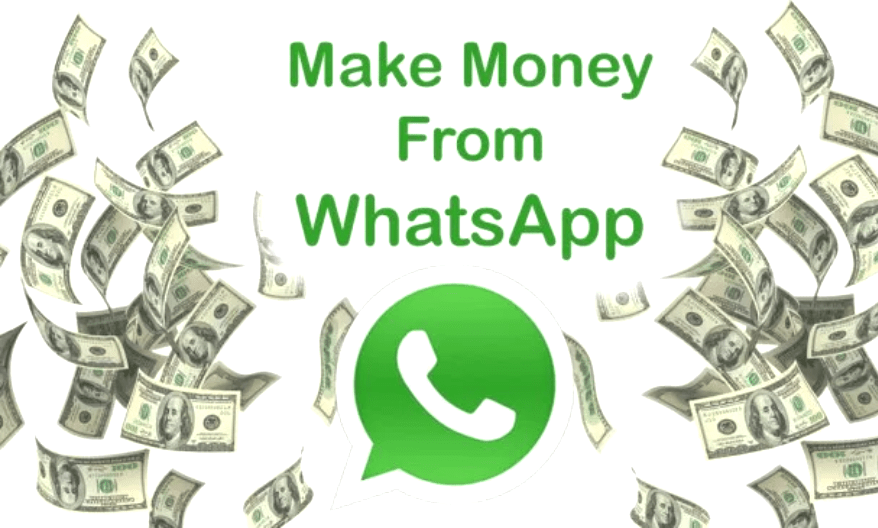 Make Money from Whatsapp – You know making money could be pretty simple sometimes, you just need to look around you and most time it comes in the form of what we do regularly do, for example, WhatsApp is a platform everybody us every time but very few knows that you could actually make money from it, how is that possible, well that is exactly what am about to show you in this article.
TRENDING NOW
Clixsense
There is actually a lot and lots of websites that claim to offer these services, but the truth is not all of them are legit, most of them actually don't pay, this is the annoying part and this is why we took pour time to carefully examine this website.  It is 100 per cent genuine and works effectively.
ClixSense is a website that will pay you to complete surveys, watch videos, play games and do so many things! But why are we putting it on this list? Read on.
While ClixSense pays you when you complete surveys, watch videos and all that and it also pays you to commission to refer your friends.
When you sign up for CliXSense, you will have a referral link; you can then get on WhatsApp and share this link with your contacts. The more people you sign up with, the more bonus point you get.
Registering on this website is free and simple too, all you need to do is to follow the instruction on the website, register and start making money
Short-Links
Another amazing way you can also make money via WhatsApp is through short-link and it is very popular.   This is how it works, there are websites that turn other websites into a short link, your job now Is, you copy the link to any social site and whoever clicks on the short-link to access the main website, get paid. It is very easy and fun too. Just send it to as many friends as possible and whoever clicks on it, you get awarded.
You can make a lot of money from this. Registration is easy and free. Some of the short-link websites are link shrink, ADF, OUO, Shortest.
Affiliate Links
An affiliate link is another amazing way you can make money via WhatsApp and for those who belong to one group or another, you can even make greater. All you need to do is to inform the people that belong to your group about a particular product, it might be anything.
Then go to an affiliate network and register. Look for a company that sells such products. Copy the link and share it with the group members. Any of them that clicks on the link to purchase, you get a commission.
If you are in a group of 400 people and 20 purchase, that is good money for a day. Some of the affiliate networks are Amazon Affiliate, Commission Junction, Jumia Affiliate
Market Your Own Products or Skills
An alternative means to make money from WhatsApp is to market and promote yourself. If perhaps you have a business you're into, you can create a business card and send it to your contacts or groups and tell them how much discount you are giving them. Ensure that the people or groups you approach have interested in your kind of products
If you do not own any products but will love to have them, all you need to do is create an online shop. Copy products from suppliers into your online store.
Then send the links of these products to your WhatsApp contacts. If any of them click on the link and go to your online shop to order, the suppliers will ship the goods to them and you get your money! It is called drop-shipping.
Become a Whatsapp Marketer for Businesses
It sounds unbelievable but people get paid to promote businesses on WhatsApp!  To be able to do this, first, you should have been in groups that have lots of contacts. Have a large number of contacts too.
Then use forums, social media and any platform you have to advertise yourself. Lines like "I can help you reach 1000 new customers via WhatsApp. Contact me if you are interested".
You will be amazed you will actually get people who will reach out if you do it right. Once you get it, all you have to do is work out a plan for how you introduce their product or services to your WhatsApp audience.
Pay Per Download
This is one of the amazing ways you can make money if used well. Here is how it works; you upload file such as pictures, video, music, game or any other file and you get paid for anybody that upload it
Sound funny right? The secret here is that, before anybody downloads anything, the sites will likely show them surveys or ads, after finishing the surveys or viewing ads, they download. That is how they make money to pay you.
To this, you have to make sure you have lots of friends on your list. Inform them of the particular thing they would want to download and if they actually download it, you get paid
Refer Friends to Apps
Am sure you are aware of this one, it's a passive way to make money by just making friends register to the same website as you or you just need is get the app, refer friends and earn. Because the list of such apps is not consistent we have not listed them here, you can search on Google for "apps that pay to refer a friend".
Drive Traffic to your Blog
A lot of bloggers make money from WhatsApp by driving traffic from it to their blog. This step first involves you having a blog. You can learn how to create your own blog by reading: How to create a blog in less than 20 minutes (2021).
Blogging is one of the best ways to make money online but to make money from your blog, you need traffic. Traffic means people visiting your blog. That is where WhatsApp comes in.
For example, let's assume your blog is about relationship groups. You can create a relationship group on WhatsApp. Invite people in and tell your friends to invite others. Make the group very engaging.
Then whenever you publish a post on your blog, share a catchy summary of your post with the link at the end of your relationship group.
You will have visitors from your WhatsApp group and your WhatsApp contacts might click and forward your summary to their contacts. It can go viral on WhatsApp and that means so many visitors and money!