Apply for Senior Cost Controller at BIC Nigeria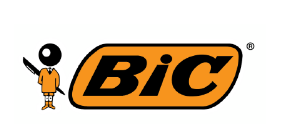 BIC Nigeria – products are recognized all over the world for their quality, safety, affordability, and ease of use. 
Company Description
BIC® products are recognized all over the world for their quality, safety, affordability, and ease of use. The ballpoint pen, the pocket lighter, and the shaver are all part of the daily lives of millions of consumers. These products make BIC® an iconic international brand, present in more than 4 million retail outlets in more than 160 countries around the world.
BIC's founder, Marcel Bich, understood that to succeed, BIC needed hands-on team members who were willing to take measured risks and assume responsibility for their role in a team. Today, we provide our more than 15,000 team members in 61 countries with the opportunity to invent BIC's future – together – while honoring our past achievements. We are committed to our team members' development and empower those who wish to discover different areas of our business or acquire international experiences. 
TRENDING NOW
Job Description
Maintain up to date standard costs in the system
Prepare the financial forecasts (P&L, inventories, and Capital Expenditures – 4 times a year)
Manage monthly closings for manufacturing P&L according to Group Standard: variances analysis (Materials, Labor, Overheads, PPV, FX), commentaries, corrective actions follow up
Responsible for all financial procedures & processes connected with Manufacturing including the preparation of cost, as well as their application by all departments
Analyze the existing information flows for monthly closings, budget and forecasts and implement improvements allowing reducing the time necessary to collect the data thus allowing additional time for information analysis and review with operational teams
Analyze production & over/under absorption, conduct costs audits. Conduct cost exercises to determine price accuracy of Suppliers
Compile & maintain the Bill of Materials in JDE for all activities in East Africa Manufacturing plant particularly for new products
Set up WID codes in JDE for new products
Manage the Inventory in the Manufacturing plant, reporting and analyzing all variances. This includes preparation of the stock take procedures and variances within all departments:
Standard costing set up, controlling and maintenance
Various Quarterly Budget preparation and reporting
Timely and accurate reporting:

Monthly KPI performance reports
Manufacturing Accounts
Other relevant reports as required

Monitor and co-ordinate the cost saving initiatives
Variance reports and recommendations to manage for processes improvement
Inventory monitoring and stocks management
S&OP Meeting + Production planning + forecast review with Clichy planning team
ERP implementation and maintaining (data management)
Ensure good practices of stock management, assets management. Manufacturing best practices
Business Partnering with all department for reporting and alignment with internal control requirements
Standard cost preparation and review
Factory internal control to be aligned with Bic standards, prepare action plan, and ensure follow-up
Factory visit and assessment vs Bic standard
Participating in MEA projects
Help and support local plant controller in budgeting, forecasting process and process improvement
Qualifications
Demonstrable understanding of Standard Costing, Business Processes and Principles
Advanced Computer Literacy- MS Office tools (particularly Excel; of ERP (SAGE, GEODE) and reporting tools (HFM)
Strong Presentation and Communication Skills
BIC Nigeria Application Deadline
Not Specific
Additional Information
BIC is an Equal Opportunity Employer. We strongly commit to hiring people with different backgrounds and experiences to help us build better products, make better decisions, and better serve our customers. We do not discriminate based upon race, religion, color, national origin, gender, sexual orientation, veteran status, disability status, or similar characteristics. All employment is decided on the basis of qualifications, merit, and business need.
BIC is not seeking assistance or accepting unsolicited resumes from search firms for this employment opportunity. Regardless of past practice, all resumes submitted by search firms to any team member at BIC via email, or directly to a BIC team member in any form without a valid written search agreement in place for that position will be deemed the sole property of BIC, and no fee will be paid in the event the candidate is hired by BIC as a result of the referral or through other means.
BIC Nigeria Method of application
Interested Applicants should: