Breaking News- Fraud in Npower!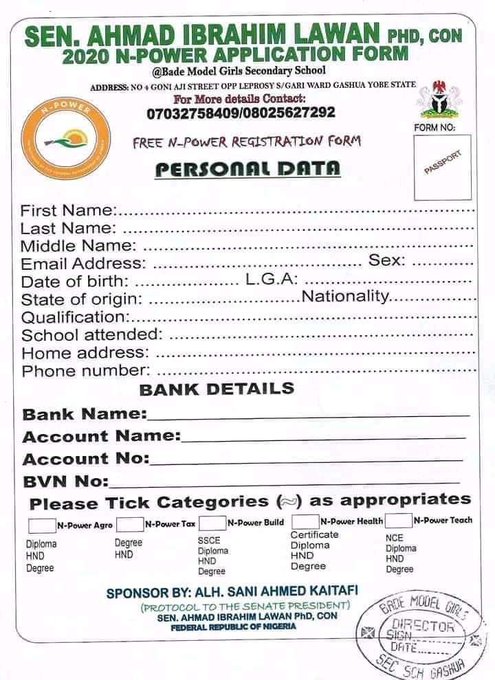 Ministry Of Humanitarians Affairs Gives N-Power Recruitment Slots To Senate President, Other Lawmakers Ahead Of Ordinary Citizens.
The Ministry of Humanitarian Affairs and Disaster Management has given slots to Nigerian lawmakers in the ongoing recruitment for N-Power.
N-Power is one of the schemes in the National Social Investments Programme introduced by the President Muhammadu Buhari administration to address the challenges of youth unemployment by providing a structure for large-scale and relevant skills acquisition and development while linking its core and outcomes to fixing inadequate public services and stimulating the larger economy.
The scheme has been embroiled in irregularities following the commencement of the second tenure of the President when the ministry was created to handle the programme.
The ministry had announced that its registration portal will reopen for registration out of which 400,000 beneficiaries will be taken from the application pool.
As the portal for the registration opened today, SaharaReporters gathered that the lawmakers printed registration forms of N-Power, which they shared among their cronies. More than 50,000 thousand slots were shared amongst the senators.
This means a lot of people applying online will not be accepted into the programme. Further diminishing the hopes of ordinary citizens in Nigeria that they can live in a fair and just society. The senators are the lawmakers of Nigeria and thus are supposed to uphold the law. However, from all indices, Nigeria's lawmakers are the biggest criminals in the federation.