Cayuga County COVID Grant 2023 Application Deadline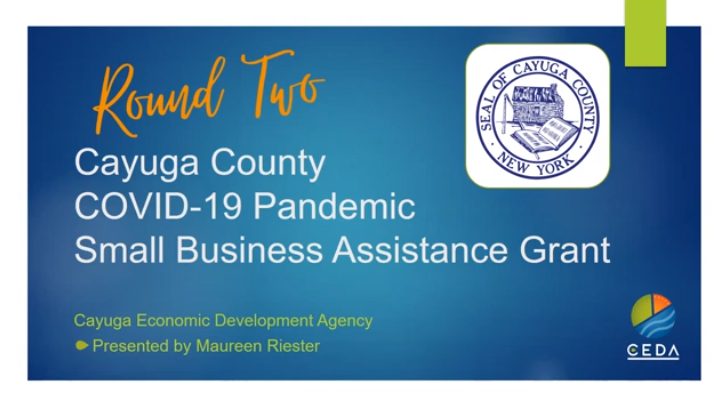 Small business owners in Cayuga County are expected not to miss out on this final opportunity to apply for grant funding related to COVID-19.
In May, the county allocated $200,000 from the Coronavirus State and Local Fiscal Recovery Funds and the American Rescue Plan Act specifically for assisting local business owners. This funding marks the second round of support provided by the county.
TRENDING NOW
Make sure to submit your application for the COVID-19 Small Business Grant Program before the upcoming deadline on Monday. Seize this chance to access the financial assistance you need.
Eligibility
Read the Program Guidelines for a full list of eligibility criteria.
The business was not awarded a grant from Round 1 of the County Covid-19 Small Business Grant Program.
The business was established and operating on or before December 31, 2019
Businesses experienced a loss of equal to or greater than 10% when comparing FY20 and FY21 tax returns to FY19 tax returns
The business is located in Cayuga County and licensed to do business in NYS and Cayuga County
Business is a for-profit organization (not a nonprofit organization)
The business has 25 or fewer employees as of January 1, 2020
The business has annual gross receipts of less than or equal to $1,000,000.
Business is not delinquent on any taxes
Business is not delinquent on any local loans
Business is not currently filed or has filed for bankruptcy
Business is not a franchise
Business is not a chain
Business is not a passive real-estate business entity (passive income)
Businesses did not receive more than $2,500 from the City of Auburn's Pandemic Small Business Grant Program
The business will enter into a Grant Agreement with Cayuga County that will include but is not limited to, evidence of expenditures and outcomes through a one-time, end-of-program report.
How to Apply
To apply for the Cayuga County COVID Grant 2023 visit https://cayugaeda.org/countygrant/