Apply for CBN MSMEDF Loan 2023 – Application Portal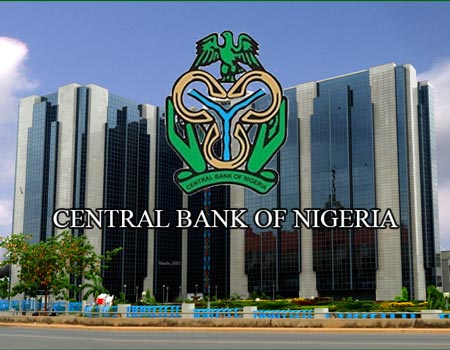 CBN MSMEDF Loan 2023- Application Portal: The Central Bank of Nigeria (CBN) has launched the Micro, Small and Medium Enterprises Development Fund (MSMEDF) aimed at promoting a healthy financial system in Nigeria.
The only official website to apply is https://www.cbn.gov.ng/dfd/msmedf
This is to enable small and medium enterprises to sustain a stabilized and better market, especially in this time of Covid-19.
TRENDING NOW on searchngr.com
Today, I will highlight the key requirements, objectives and how to apply for the CBN MSMEDF Loan 2021, please kindly read through and don't skip a line.
Objectives of Wholesale Funding are to:
Provide facilities to qualified and eligible PFIs for on-lending to MSMEs
Improve the capacity of the PFIs to meet the credit needs of MSMEs
Reduce the cost of funds of the PFIs and ensure that this translates into reduced borrowing costs for the borrowers.
CBN MSMEDF Loan 2023 Selection Criteria
PFIs shall submit a request to the Fund in a format that shall be prescribed by the CBN from time to time.
Applications shall be processed on receipt of complete documentation.
The CBN shall communicate the terms and conditions for the approved Grant within one month of submission.
CBN MSMEDF Loan 2023 Eligible for Enterprises
In line with the provisions of the Revised Microfinance Policy, Regulatory and Supervisory Framework for Nigeria, enterprises to be funded under the Scheme include:
Micro Enterprises
Small and Medium Enterprises
The following are eligible activities under the Fund:
Microenterprises
 Agricultural value chain activities
 Cottage Industries
 Artisans
 Services to hotels, schools, restaurants, laundry etc.
 Renewable energy/energy efficient product and technologies
 Trade and general commerce
 Any other income-generating enterprise as may be prescribed by the CBN
Small & Medium Enterprises (SMEs)
 Manufacturing
 Agricultural value chain activities
 Educational institutions
 Renewable energy/energy efficient products and technologies
 Any other income-generating enterprise as may be prescribed by the CBN
Loan Tenor
The facility shall have a maximum tenor of one (1) year for micro-enterprises and up to five (5) years for SMEs with the option of a moratorium. PFIs shall access the fund as many times as possible upon full repayment.
CBN MSMEDF Loan 2023 Mode of Application
The required modalities are as follows:
The borrowers shall apply to the PFIs for a facility.
The PFIs shall appraise the applications for the economic and financial viability of the request.
The PFIs shall forward their applications through the State SPV to the CBN specifying the amount, categories of clients, purpose, etc.
CBN shall appraise all applications submitted by the SPVs in favour of the PFIs.
CBN approves and disburses funds through the PFIs' correspondent banks.
Enquiries and Returns should be addressed to:
The Director,
Development Finance Department,
Central Bank of Nigeria,
Corporate Headquarters
Central Business District,
Abuja.
Fax No. 09-46238655
www.cbn.gov.ng