Nasims Login – Npower Batch C Validation 2023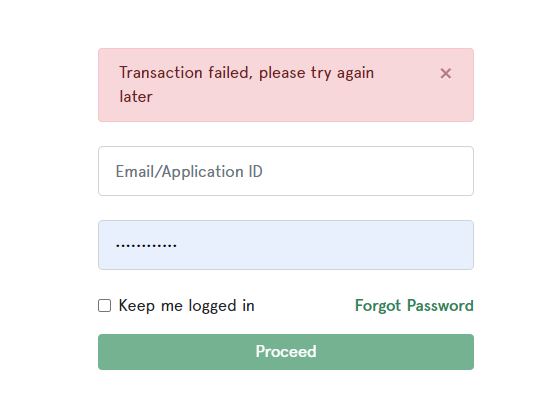 Nasims Login applicants portal is the official website to login to the Npower website to view information and updates regarding Npower applications and update.
The federal government of Nigeria established the Nasims Login portal to transform Nigerian youths and engage them in a skilled and employable workforce. National Social Investment Management System (NASIMS) was initiated by the Buhari administration led by Sadiya Umar Farouq to help curb unemployment in the country.
TRENDING NOW
NASIMS serves as a platform to manage various social intervention programs, including the N-Power scheme, aimed at addressing the challenges of unemployment and poverty. At the heart of this system lies the Nasims login, a crucial gateway that enables Nigerian youths to access a range of opportunities and resources.
The Nasims login portal is an online platform designed to facilitate seamless interaction between the government, participating youths, and the various social intervention programs under the NASIMS umbrella. This portal allows applicants and beneficiaries to update their information, access relevant resources, and engage with the admin system updates and other functionalities.
How to Access Nasims Login
The login process begins with accessing the official NASIMS portal at https://nasims.gov.ng/login.
Applicants are required to provide their login details. Once the details are correct, applicants can log in using their unique credentials, which consist of their email address and password. This login mechanism ensures the security and privacy of user data, safeguarding against unauthorized access.
Upon successful login, applicants can view and update their information on the NASIMS portal. By logging into Nasims, applicants can access the N-Power application form, provide necessary details, and submit their required details for validation.
For existing beneficiaries of the N-Power program, Nasims login serves as a platform for engagement, learning, and support. Beneficiaries can access their personalized dashboards, which provide information about their profile, payments, training, and other relevant updates. They can also participate in virtual training programs, assessments, and community engagements facilitated through the portal.
Why is NASIMS Login Portal necessary?
The Nasims login portal also offers a feedback mechanism, allowing beneficiaries to report any issues or challenges they may encounter. This feedback helps the government improve the effectiveness and efficiency of the social intervention programs and ensures that the needs of the beneficiaries are addressed promptly.
Furthermore, Nasims login provides access to important resources and information related to career development, job opportunities, and entrepreneurial ventures. The portal hosts a variety of training modules, skill-building materials, and knowledge resources that empower Nigerian youths to enhance their employability and create sustainable livelihoods. This feature underscores the government's commitment to equipping the youth with the necessary tools to thrive in a rapidly evolving job market.
In conclusion, the Nasims login portal is a vital gateway for Nigerian youths seeking to access social intervention programs, particularly the N-Power initiative. By providing a secure and user-friendly platform, the government has enabled applicants and beneficiaries to engage with the system effectively.