Donald Trump Motorcade Involved in Road Accident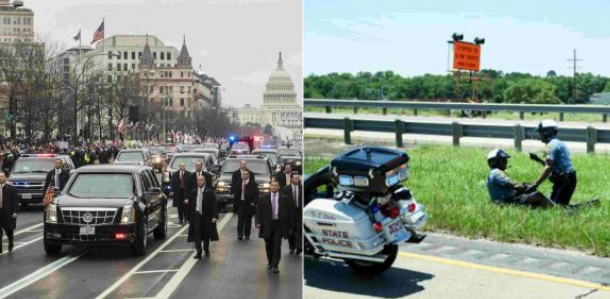 On Tuesday, while Donald Trump the president of America was travelling in Louisiana, his motorcade was involved in a road accident.
According to reports by journalists travelling with the president, the accident involved 2 bikers in the convoy and some officers reportedly sustained varying forms of minor injuries.
The motorcade reportedly slowed down on its way from Lake Charles to a liquefied natural gas export facility in Huckleberry where he was scheduled to speak.
At least two officers were reportedly spotted on the ground.
Mr Trump's vehicle, an armoured limousine, is believed to be fine, USA Today reports.
Three of the four officers were taken to a local hospital to be treated for minor injuries and are in stable condition, White House press secretary Sarah Sanders said.
Brayman said: The accident did not impact the movement of Trump's motorcade, Secret Service spokesman Mason