Federal Government Rebrands Npower Programme to "Renewed Hope Skills Acquisition Programme" Under New Leadership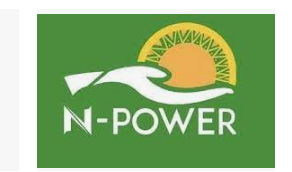 In a significant move aimed at revitalizing a flagship social intervention program, the Federal Government of Nigeria has officially rebranded the Npower Programme to the "Renewed Hope Skills Acquisition Programme." This announcement comes as part of a broader effort to address longstanding issues of poor management and unpaid stipends that have plagued the Npower Programme in recent times.
Dr. Betta Edu, the newly appointed Minister of the Ministry of Humanitarian Affairs and Poverty Alleviation, has embarked on a mission to restore the lost glory of the Npower Programme since taking office. The program, initially launched during the Buhari Administration, had faced severe criticism due to issues related to mismanagement and beneficiaries being owed eight months of unpaid stipends.
In response to these challenges, Minister Edu declared that the Npower Programme has undergone a complete overhaul and will be upgraded to genuinely empower beneficiaries and engage Nigerian youth effectively.
"We are breaking with business as usual," emphasized Dr. Betta Edu, making it clear that there will be no complacency within the ministry. "We will take the programs to the field, ensuring that those in need directly benefit."
To realize this vision, Dr. Betta Edu announced a series of key appointments in line with President Bola Tinubu's directive to restructure the social safety net program to address the expanded mandate of the ministry. These appointments signal the government's commitment to the Renewed Hope Agenda, which aims to provide relief to those affected by humanitarian crises and eradicate multidimensional poverty in Nigeria.
The appointed individuals are as follows:
National Coordinator NASSCO: Hon Abdulaziz Danladi
National Cash Transfer Office NCTO, Head of the Office: Dr. Michael Ajuluchukwu
NCTO Deputy Head of Office: Dr. Janet Ekpenyong
National Programme Manager, Youth Empowerment and Social Support Operations (YESSO): Richard Romanus
National Communication Manager NSIP: Hon Jamalu Kaburu
National Programme Manager, Renewed Hope Shelter Programme for Refugees, Poor and Internally Displaced Persons: Hon Chidinma Makuachukwu
National Programme Manager, Grant For Vulnerable Groups: Hon Thalis Apalowo
Programme Manager, At Risk Children Programme: Hajia Salia Sanusi Yusuff
National Programme Manager, National Homegrown School Feeding Programme (Renewed Hope Home Grown School Feeding and End Hunger Programme): Hon Mrs. Obande
Government Enterprise and Empowerment Programme (Renewed Hope MSME Loan Programme): Hon Dr. Joseph Nkang
Programme Manager, N-Power Programme (Renewed Hope Skills Acquisition Programme): Dr. Akindele Adekunle Egbuwalo
Renewed Hope IDP Refugees out of School Programme (National Alternate School Programme): Dr. Mrs. Etcheri Ansa
National Project Manager, Community and Social Development Programme: Hon Olubunmi Bello
Dr. Betta Edu will continue to serve as the Chairman of the National Social Safety Net Coordinating Office (NASSCO) Management Team, while Hon Abel Enitan, the Permanent Secretary of the Ministry of Humanitarian Affairs and Poverty Alleviation, will assume the role of Secretary of the NASSCO Management Team.
Minister Edu charged the newly appointed officials with the responsibility of bringing their wealth of experience to their respective offices, emphasizing that there would be no room for excuses or failure in the realization of the Renewed Hope mandate and the forward progress of Nigeria.
The rebranding of the Npower Programme to the "Renewed Hope Skills Acquisition Programme" under Dr. Betta Edu's leadership marks a promising step towards addressing critical social and economic issues in Nigeria, offering renewed hope to beneficiaries and the nation's youth.