Get a Grant of 1M to Support your Business – Office of the Secretary FG of Nigeria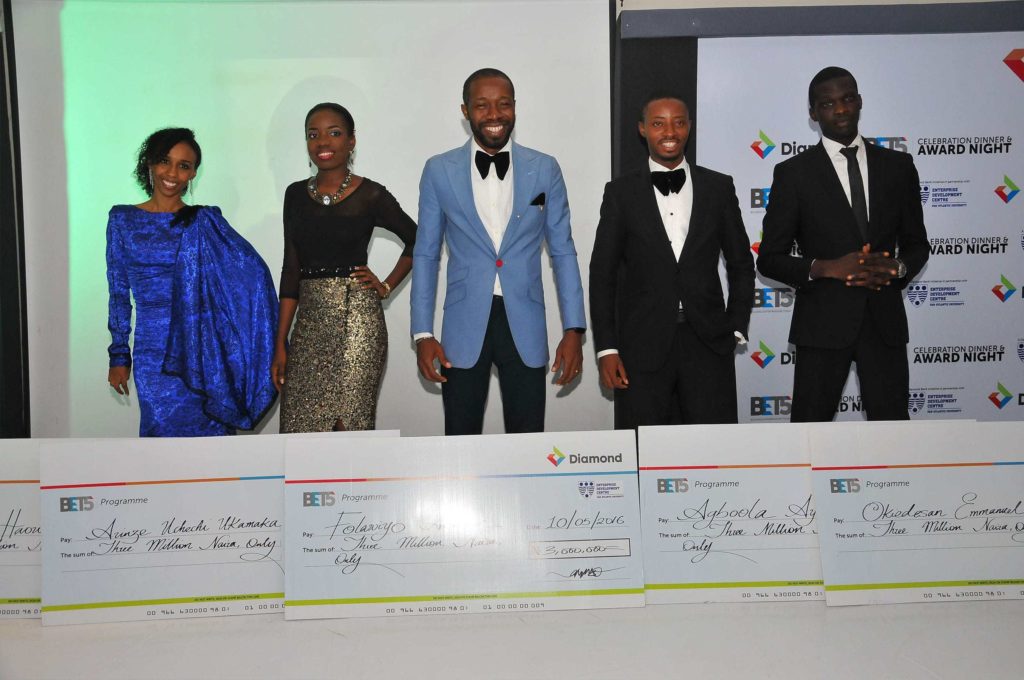 It's 3 days to go to the most talked about the conference in Abuja.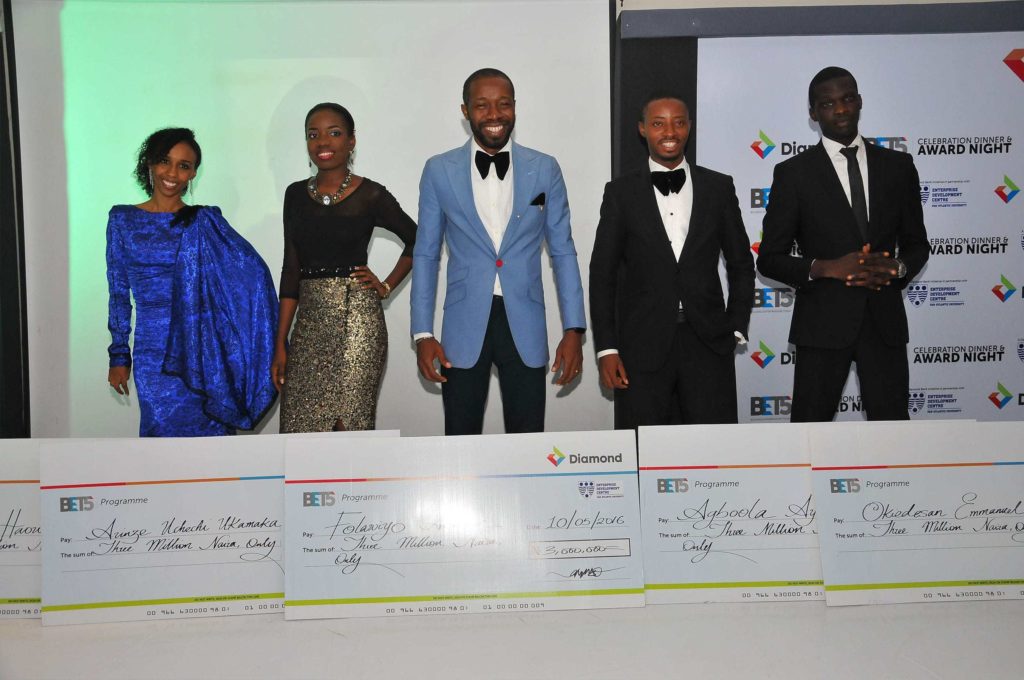 This conference is an initiative Of the office of the secretary of the federal government in partner with The Tony Elumelu Foundation and The Jimitewe company as a part of the celebrations towards May 29 inauguration and democracy day.
Happening live in Abuja on. 21-23 May 2019 Ten businesses will get a grant of N1 Million each after a business pitch competition.
Each of these winners will get 1-year FREE mentorship from a Tony Elumelu Foundation Mentor & Participants will get free Skills training in one of 7 areas for 2 days facilitated by top specialists.
Event Planning – Digital Marketing – Cake & Pastry Making – Handcrafts – Photography – Entertainment & Creative Arts – Cosmetology
Speakers, Panelists & Skill Facilitators:
View this post on Instagram
Ebonyi police confirms recovery of 14 dead bodies from Ebonyi river
The Ebonyi State Police Command yesterday confirmed the recovery of 14 dead bodies from the Ebonyi river.
The command, in a statement, signed and forwarded to DAILY POST by the Police public relations officer, DSP Loveth Odah in Abakaliki, said the victims were in a 608 coaster bus with Reg no. UKP 78 XA, which plunged into the Ebonyi river while returning from a burial of a pastor at Nguzu Edda in Afikpo South LGA of the State.
The statement reads in part: "An Update of the ugly incident that occurred at Ivo river in Ivo LGA of the State yesterday, among the five victims rescued is the driver of the said 608 coaster bus with Reg no. UKP 78 XA, Mr Nwaonu Chinedu a native of IKWO LGA of the State.
"He is responding to treatment alongside three others as one yet to be identified female victim was confirmed dead by a medical Doctor on arrival at Dennis Hospital Akaeke in the Area.
NEWS:  N21.580m pension scam: Police arrest 3 Bauchi pensions board staff
"The driver narrated that he conveyed 32 members of the Christ Peculiar Church of Nigeria Enugu State branch to attend a burial ceremony at Nguzu Edda in Afikpo South LGA of the State.
"14 corpses have been recovered (7 female and 7 male) together with the 608 Vehicle. The corpses have been deposited at Martha Memorial hospital mortuary AFIKPO for preservation.
"The Executive Governor of Ebonyi State visited the scene of the incident with the Commissioner, Police Ebonyi State and described the incident as very unfortunate" the statement noted.
Inksnation.org Sign in | Registration Portal Resolved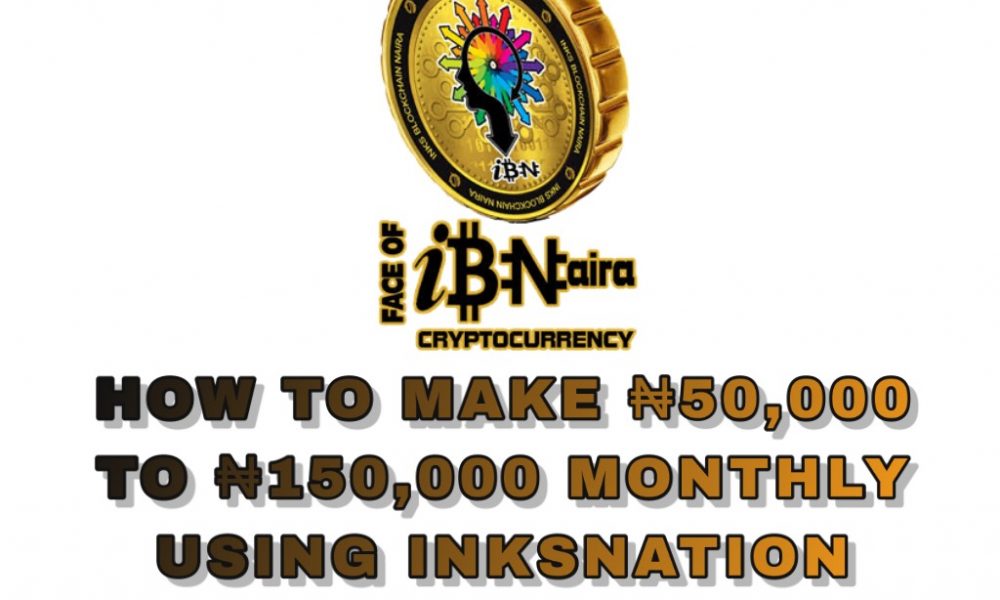 inksnation.org is the official website for Inksnation Crypto Investment Program. For a few weeks now, inksnation.io has refused to work properly. However, the site management is currently in control of it and has urged her users to use the new website inksnation.org to transact.
The official website of inksnation is https://inksnation.org
This announcement was made using the official twitter handle of inksnation and it was written as follows:
SPECIAL ANNOUNCEMENT

Use http://InksNation.com and http://InksNation.org for now both are working perfectly fine as at time of this write-up so please check, and don't visit http://InksNation.io for now as we are still working heavily on it.

Thanks
UDI



iBSmartify Nigeria popularly known as inksnation with an official website via inksnation .org invented the World's First Philanthropic Blockchain (InksLedger) and the World's First Charitable Trust DAO (InksNation) which can end poverty in any country in less than 9 months incentivising goodness, promoting love, unity, oneness, peace and equitable distribution of wealth. Inksnation.io also invented the world's first Reserve Cryptocurrency called PinKoin, Africa's first QR Debit Card called PinKard according to the statement written on the official website.
Inksnatin was introduced in December 2019 and has received over 1 million members since its existence, the platform promises to pay her members with a mouth-watering profit which state to be second to bitcoin cryptocurrency just after few months of launching.
Inksnation.org, is an investment platform that has been labelled a scam by some Nigerians. However, we advise you to do your own diligent research before putting your money in any online schemes. You can take a look at the 6 steps on how to spot an investment scam program.
Disclaimar
This article is only meant for information purposes only, searchngr.com and his staff will not be held responsible on any account of misfortune. The online sphere is wide and can accommodate the world twice.
Get Up to N1,000,000 – How to Apply for Business Grant From SMEDAN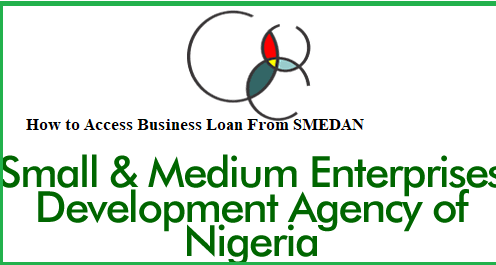 Small and Medium Enterprises Development Agency of Nigeria (SMEDAN), has launched a nationwide mass registration programme that is designed to provide tailored and critical hand-holding services to the informal operators (medium, small and micro enterprises) in Nigeria.
According to Vanguard, the programme is expected to:
offers small business owners' access to low interest loans as well as training and mentorship.
gives entrepreneurs and small business owners access to low interest loans from different fund providers such as Commercial and Micro-finance banks, cooperate societies and more through its platform.
facilitate the development of a comprehensive database for MSMEs in the country and ensure their growth, sustainability, and diversification.
promote the growth and development of the Micro, Small and Medium Enterprises (MSME) sector of the Nigerian economy
Dr Umar Dikko Radda, Director-general, SMEDAN, said that "MSMEs that are registered on SMEDAN official website portal – www.smedanregister.ng, would be allowed by the agency to gain access to
training and
other facilities provided by federal government agencies as well as other
lending and support institutions at the federal, state, and local government levels
funding support,
empowerment,
He spoke at the launch, explained that it was expected to facilitate the sourcing, developing, warehousing and managing of a comprehensive and verifiable database of MSMEs with a view to providing wholesome solution to a formalized MSME subsector of the Nigerian economy"
Applicant That Successfully registered would be issued a
Digital MSME Certificate, as well as a
SMEDAN Unique Identification Number (SUIN).
Benefits of the programme include:
business Development Support (BDS) services,
be exposed to free mentorship services, and
would be allowed to participate automatically in government procurement processes, ensuring tax holidays and other incentives
creating higher export potentials,
facilitating free matchmaking and
marketing through SMEDAN's E-Cloud platforms.
gain subsidized access to specialized advisory
it would industrialize the nation,
develop the rural economy,
stem youth restiveness and unemployment, as well as
create the platform for sustainable economic growth and development in the country.
"The DG explained that the justification for a database of grassroots entrepreneurs cannot be over-emphasized, including moving informal enterprises to the formal sector.
Expressing optimism that the registration scheme would also create millions of jobs across the entire country,
The on-going registration exercise targets the integration of over 40 million micro, small and medium scale enterprises (MSMEs) across the entire country and the information provided would be accessible to donor agencies and multilateral organisations that wish to provide developmental support for MSMEs across the country.
You can register your SMEDAN Unique Identification Number ( SUIN) at https://smedanregister.ng/register.php
Steps to Getting A SMEDAN Loan
The first step is to visit the credit information portal of SMEDAN  www.smedanregister.ng
Provide basic information on your loan needs such as age, employment status and how much needed and purpose of the loan. View the loan requirements, interest rates of the loans that appeared on search results and apply for a loan
Get search results based on the basic information provided