Graduate Position available at Queens University, Canada 2023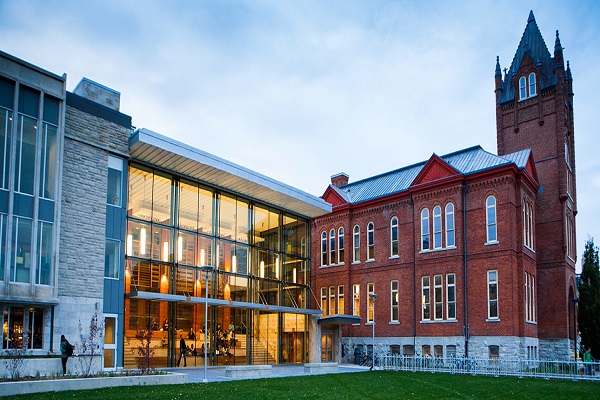 The diCenzo Lab at Queen's University in Kingston, Ontario, Canada (dicenzolab.weebly.com) seeks a graduate student at the MSc or PhD level for a large, well-funded project to develop rhizobium inoculants supporting the nutrition of bean plants.
The selected candidate will work with a team spanning multiple universities and involving industry and government partners. The selected candidate will have opportunities to undertake Internships with our industrial partners to develop new skills and professional networks.
TRENDING NOW
As part of this project, the selected candidate will establish a collection of rhizobla (bacteria) from Ontarian soils, and they will be involved in the Nanopore whole genome sequencing of all Isolates. The selected candidate will also evaluate the nitrogen-fixing abilities of the rhizoblal Isolates during symbiosis with multiple bean plant varieties. The selected candidate will have opportunities to attend conferences and professional development workshops, and to engage with collaborators and the local community. At the PhD level, the selected candidate will be provided the opportunity to develop new lines of research to support their thesis and future career.
Primary duties and responsibilities
Perform research within the scope of the project, supporting progress towards project milestones.
Interact and share data with collaborators at Queen's University and other institutions.
Contribute to data dissemination through conference presentations and assisting with publications.
Preferred Qualifications
BSc in biology, microbiology, genomics, or other field relevant to plant-bacteria interactions.
Experience with research in biology, microbiology, or genomics is preferred but not required. This includes but is not limited to, experiences such as a 4th-year thesis project or summer research.
Skills in organization, time management, adherence to timelines, and communication.
Experience working with others.
Experience with the exact techniques used in this project is not required as the selected candidate will receive training in all necessary methodologies.
To apply
The start date Is flexible and can be January, May, or September 2024, depending on the needs of the selected candidate. To apply, please submit the following to (I) a cover letter describing your Interest in the project, your fit to the position, and how the position would help you reach your career goals; (ii) a complete CV/resume; and (iii) contact Information for two academic/professional references. Applications will be considered as they are received and will continue until a candidate is selected.
I am committed to equity, diversity, and Inclusion In the team and the hiring process. If you require accommodations during the application and/or Interview process, please contact Human Resources at hradmin@queensu.ca and reference this posting.