Guide on How to Rent a Car in Dubai In 2021!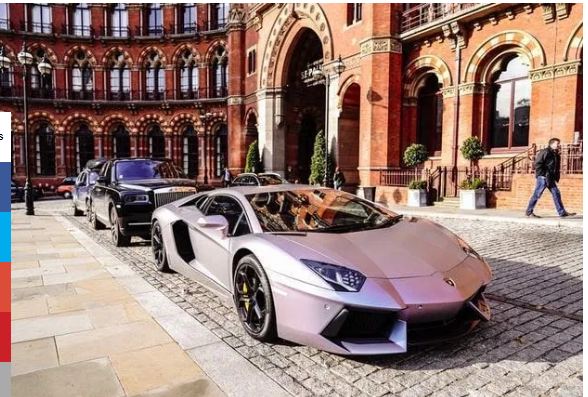 Dubai is a land of a tropical desert climate, so fascinating that it became the land everyone is dreaming to visit. Its never-ending monarchical events, active nightlife, and especially its dazzling view of beaches, fascinated anyone. Every one of us wants to experience this beautiful city of gold at least once in our lives.
Taking a walk around the city or Travelling in the city is fun and all about excitement when you have your car. You can easily use advanced navigation systems to get an amazing experience of Dubai streets and roads. After moving to the city, instantly buying a new car is not a good option especially if you are a tourist. You can choose the buying option if you are in Dubai for business or work else we recommend you to book a car from any professional rent a car Dubai company.
TRENDING NOW
Important Tips to know Before Renting a car in Dubai
Choose a Decisive Car Rental Company: Before you think of renting a car in dubai, the first main thing is the reputation of the car rental company. You should search for it to get complete information. Do not forget to read reviews of the users before making a decision. Also, check up on the policies, rules, and regulations of the company. It helps you in making a significant decision about your car.
Driving License and Insurance Requirement: It is a document that ensures that your home country's license is valid. It must be issued from the country from which your license is issued. You will have to carry both your home country's license and IDP along with you while driving. 
However, in other to become a driver in Dubai, you must have your driving license . Visitors from GCC countries can drive in the UAE with their own home country's license. But if you are from any other country you can either use your international driving license or international driving permit (IDP).
Age Limitations: Before you rent a car in Dubai, there are certain age rules and limitations. The minimum age limit of a driver in the UAE is 18 years. But you must be at least 21 years old to rent a car in Dubai. Some of the car rental companies allow the driver to rent a car that is at least 25 years old. You should consider age rules before renting a car. 
Duties of a Car Renter: The renter also has some responsibilities towards him. All of the above is the return of a car or vehicle in the same condition he received. In case of any damage, the cost will be included in the final payment. Renter should also have to obey traffic laws. And avoid driving after drinking alcohol or taking drugs as it is against the law. 
Look-Over the Car before you rent it: This is the best practice of car renting, Before renting a car, the renter should check it thoroughly. Make sure that all the accessories are properly adjusted in the car. Go through the insurance policy and its terms and conditions before owning a car.
Fines And Payments: You should always be aware of fines and charges when renting a car which are implemented on you for violation of the law. If you break a traffic rule like overtaking a vehicle or exceed the speed limit, you would have to pay for it. 
In summary, with all this in place, i have made mention of some important tips to rent a car in dubai, and you are advice to keep them in mind. Moreover, choose the right car rental company with a great reputation to avoid future issues. In case you are looking for a cheap car rental dubai company, you can book a car from RentalcarsUAE to get the best deals.
Thanks for reading!