How to Access your Share of N75b FG Fund and Grant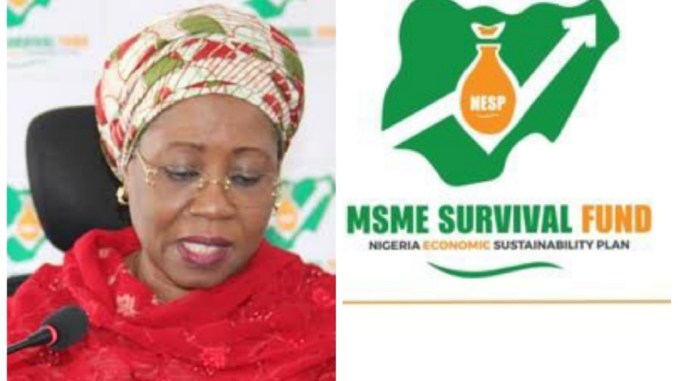 The Nigeria Youth Investment Fund (N-YIF) is an initiative of the Federal Ministry of Youth and Sports Development.
The NIRSAL Microfinance Bank has rolled out the framework for the operation of the window for the fund which was launched recently by the Minister of Youth and Sports, Sunday Dare.
TRENDING NOW
The plan targets young people between the ages of 18 and 35 years and details the needed actions required to support business establishment, expansion and consequent employment creation for youth in critical economic and social sectors.
The Federal Executive Council approved N75 billion on July 22, 2020 to establish the Fund for three years which ends by 2023 and will empower 500,000 youths with jobs during the period.
It is dedicated to investing in the innovative ideas, skills and talents of Nigerian youth, and to institutionally provide our youth with a special window for accessing much needed funds, finances, business management skills and other inputs critical for sustainable enterprise development.
The NIRSAL MFB window is funded with an initial take-off seed capital of N12.5 billion.
The legally allowed business include those under the Technology/ Innovation category, Agriculture and related value chain, Green Economy and Renewable energy sector, Manufacturing, Hospitality/Tourism, Construction, Logistics and supply chain, Healthcare value chain, Creative sector and Trading and Services.
How you can be eligible for The Nigeria Youth Investment Fund (N-YIF)
Informal category
You should have informal business enterprises which be operated by individuals (partnership) or a sole proprietorship.
If you are in this step, then you must also be a youth within the age bracket of 18 and 35 years.
Have business/enterprises domiciled and operational in Nigeria?
Has not been convicted of any financial crime in the last 10 years.
Has a valid Bank Verification Number (BVN)
Possess Local Government Indigene Certificate.
Formal category
You can also be eligible if you have a formal business enterprises (a youth owned enterprise)
These are enterprises that are legal entities duly registered with the Corporate Affairs Commission (CAC).
The documents required are:
Evidence of registration with Corporate Affairs Commission (Certificate of Incorporation and Form CAC 2A);
Business questionnaire;
List of Directors with BVN nos.;
Evidence of regulatory approvals (where applicable);
Tax Identification Number (TIN).