How Start Begin a Stock Market and Forest Investment Trade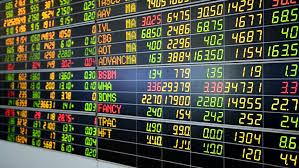 Many times, I have been asked to explain how the stock market works and the steps needed to begin investment in that critical sector of the economy.
This article is mainly to give those interested in joining the stock market the key things they need to know before jumping on the train.
It is important to state that the stock market is highly volatile and not for those not willing to take 'calculated risks.'
Before I continue, we need to understand what the stock market is.
The stock or equity market is a place or platform set aside for the exchange of stocks of companies admitted to trade their securities to investors.
Now, before you begin to trade stocks on the exchange, you need to acquaint yourself with the terms used. You can check this article for assistance Understanding Terms Used in Stock Market (Part 1).
To the subject matter, I will try to make things very simple as I can, though I am not a very good teacher, I must admit.
Before you jump on the train, you need to ask yourself these important questions, why do I want to invest in the stock market. Am I investing as a trader, long term investor or medium?
When you find answers to these questions, you can then look for the company that fits into your investment tenor.
Let me quickly explain the terms I just used above; trader, long term and medium-term investors.
Traders at the stock market are mainly those interested in buying stocks when they are cheap and sell immediately they hit their target price, mostly within the shortest possible time say a week or less or slightly more.
For the long-term investors, they buy stocks for the future purpose and are not after any immediate gains. These people have investment plan of 5 years or more, while those in the medium-term category invest for dividend, price appreciation, say within 3 month, 6 months or a year.
So, when you consider which of the three categories you want, you can then study the stocks that can perfectly fit and then invest.
Now on the stock buy, you have to read a lot about the performances of the companies listed on the exchange and study their trends and price movements, checking the 52-week lows and highs so as to know when to buy and sell.
In Nigeria, the banking stocks, most especially the tier-one, are good because they have good price appreciation and dividend payout.
Another thing you must also consider is the amount you've earmarked to invest in stocks. This will help you determine the stocks to buy.
The good thing is you don't have to have millions or hundreds of thousands to begin stock market trading. You can have as low as N10,000 to begin with. What this means is that your amount will determine the number of units of the stock you can acquire at that particular time. If you have like N10,000 and you are interested in buying a stock selling at N50 per unit, you will only be able to get 200 units minus the brokerage fee.
This takes me to the next thing you must consider before joining the stock market; getting a good stockbroker.
You need a stockbroker, who is a professional authorized to help investors or clients buy and sell shares at the stock market.
There are several authorized stockbrokers in Nigeria. Some of them even have trading platforms where you can trade yourself. Some of them offer free trading and investment tips, suggesting which stocks you can buy, sell or hold.
However, before you choose a broker, you need to select those who charge lower brokerage fee. This is the amount they charge clients for executing your order. You pay this fee whenever you are using them to buy or sell your stocks.
Read also: MMM Back Again In Nigeria
Most times, they will require you to register with them and fund your account by paying to a bank account. They will help you with the creation of an account with the Central Securities Clearing System (CSCS), which is like a database of all investors at the stock market.
When you buy shares through a stockbroker, your account will be credited with the volume of shares purchased and when they are sold, the number of stocks offloaded by you would be subtracted from your account. Let me just put it in a simple term, the CSCS is like your bank account.
After all these, it is important to try demo trading before the real thing. This will give you an idea of how the market works. You can use this opportunity to see if you understand stock market trading. In most cases, these demo trading platforms give you a virtual money to trade with. They make it look real, with the brokerage charges deducted.
I must confess to you, investing in stock market is fun and you need to experience it. However, like they say in a stock market group I belong to, be ready to 'pay school fees' to the Nigerian Stock Exchange. This simply means you must be prepared to lose some money in the stock market, but this must not discourage you because before a child starts to walk and run, he must first crawl and fall. We all have paid and are sometimes still paying.
Before I stop for now to take your questions, you must understand that there are some factors that tinker with stock prices. So, you need to watch out for these.
Now, I will be ready to take your questions.
RELATED: NNPC Test Venue and Dates Sent to Selected Applicants (See Here)