Hurray! Our Giveaway Winners have been Selected (You can participate in the next Round)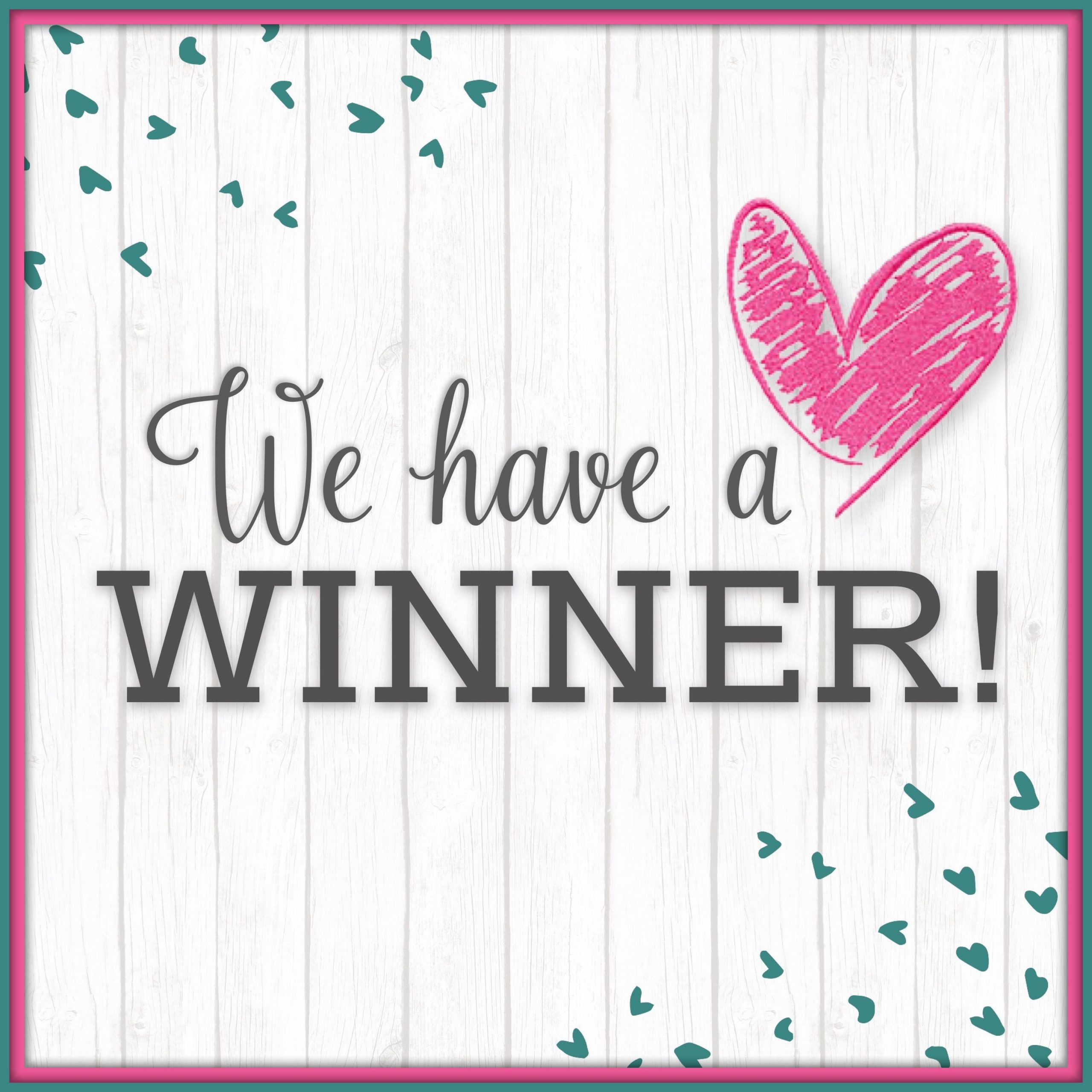 We appreciate every one of you that took part in our today's giveaway, we promise to make it bigger. 
All we need is your cooperation, remember, it is only those that stick by the rules we select.
The rules are simple, Make sure you share the article and then follow the instruction conveyed in the Giveaway post. 
Today our winners have been selected. The screenshot below shows prove. We were only able to select one individual.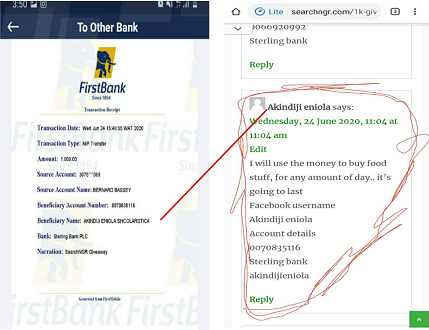 You can check out the last giveaway post here and the comments.
VIEW LAST GIVEAWAY POST  or Use the Giveaway Categories to see more
Don't forget to visit our blog regularly… if I were you I will be refreshing the page between 8 am to 10 am that when the update will be made.
Congratulations to our winners!
Friday Winners have been selected for FREE Airtime (Congratulations)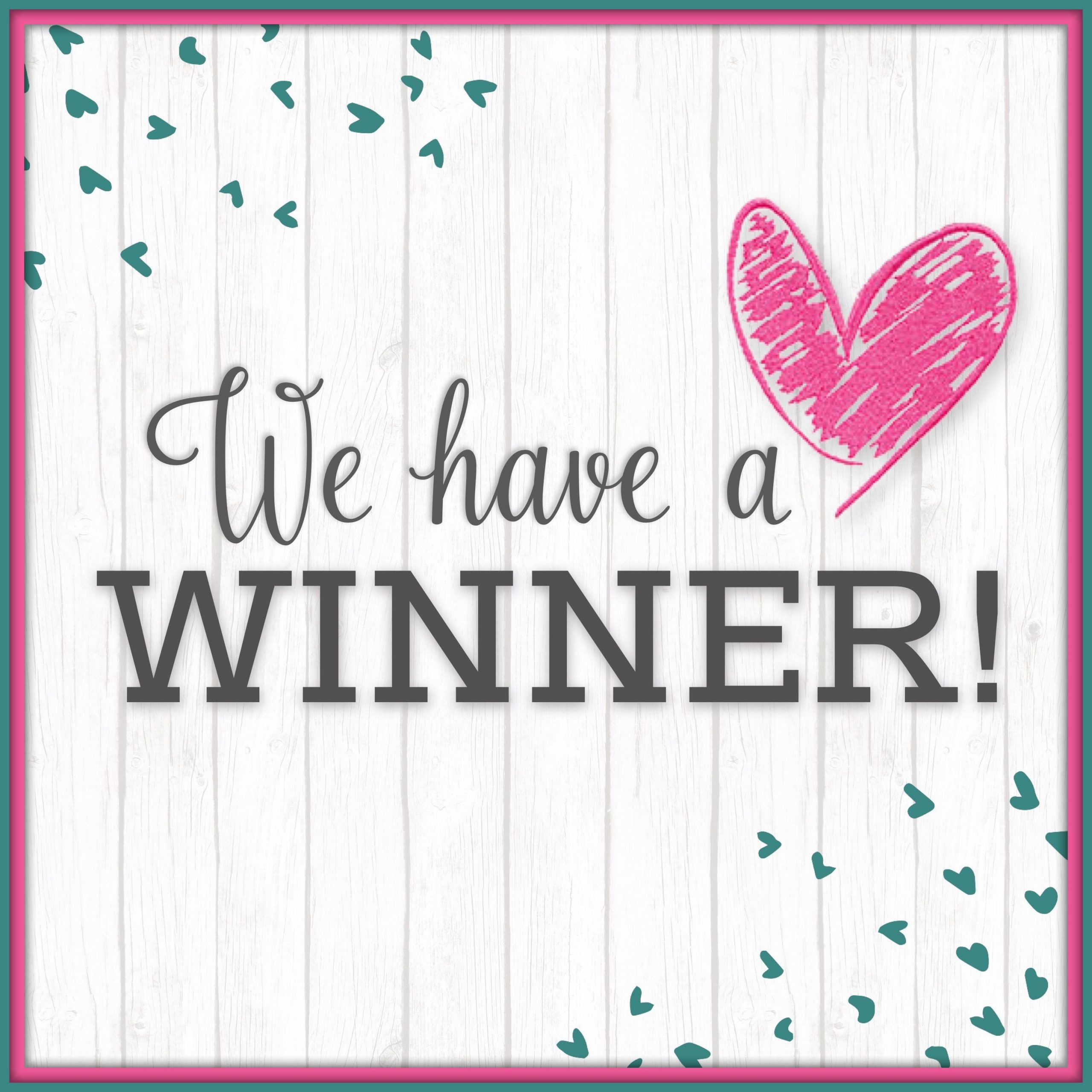 We are pleased to announce our Winners for yesterday Airtime giveaway, please, we would love to see your comment in the section below.
This is to prove that we kept to our promises, You can as well participate in our 1K weekly giveaway, all you need to do is to continue visiting our blog from time to time and you could be the lucky one to get a cash price of 1k.
Furthermore, we would be introducing Read and Recharge package to our blog, this will enable our readers to get FREE airtime on every article we published.
How? Each time we publish an article, below this article it will be accompanied by FREE Recharge Card and the first person to recharge wins for the day, For now, we would be working with only MTN, GLO, AIRTEL and 9mobile. 
Similarly, we would be introducing more exciting benefits for our readers and you will never be left behind. GIFT CARDs and other exciting benefits are coming.
Back to our business, if you are the winner of yesterday giveaway, please kindly leave a comment below, Note well, that only comment on our blog is entertained, comment on Opera or Phoenix may not receive a response. 
See Winner's screenshot below.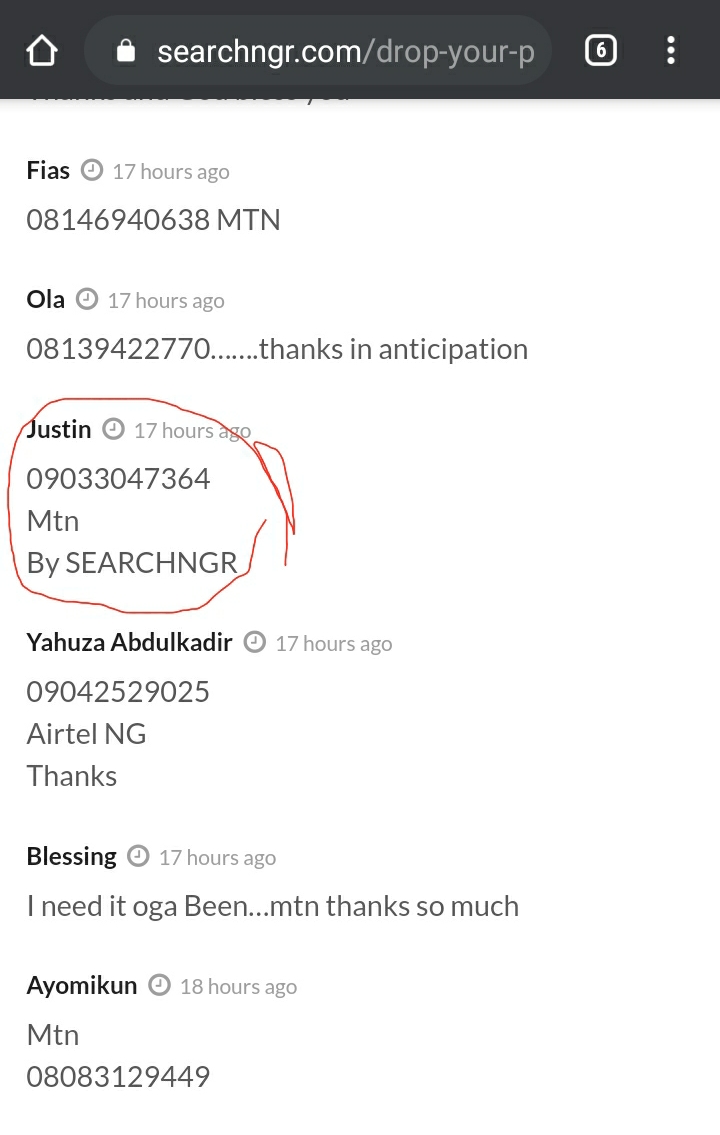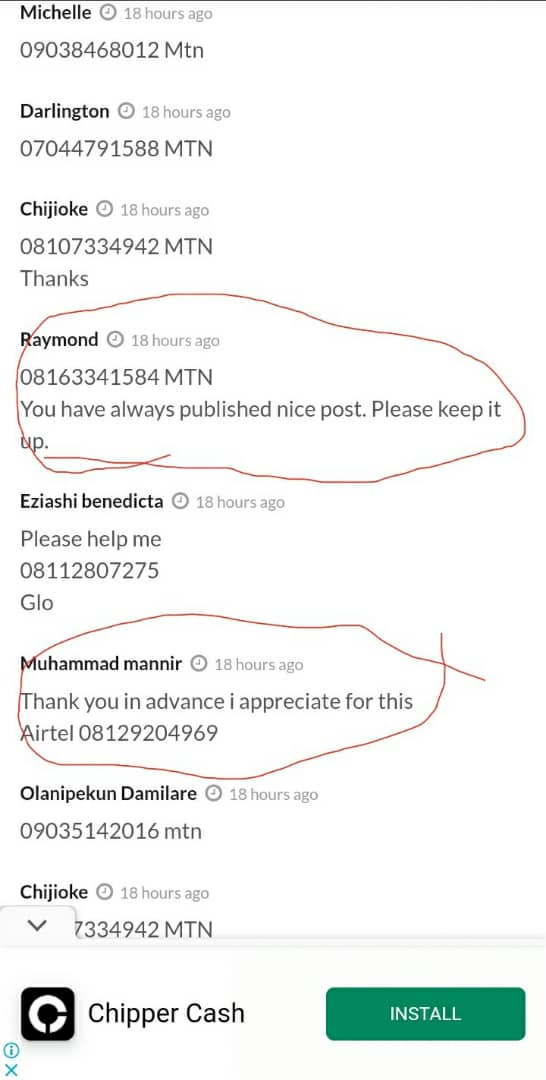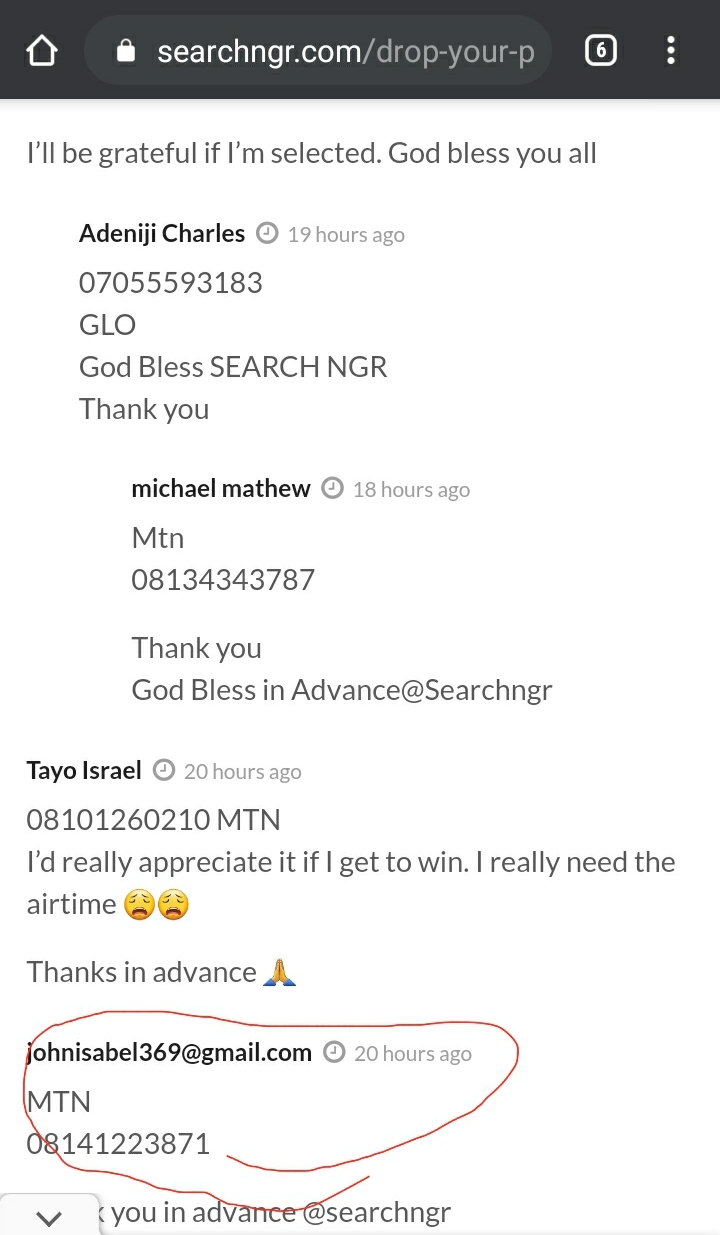 Friday Giveaway! Drop your Phone Number and Network and Get Free Airtime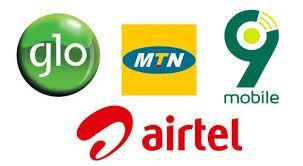 We want to appreciate our readers by giving out free Airtime on any network if you are a fan of SearchNGR you will be familiar with our daily cash giveaway.
Due to the much demand and because we want to reach as many people as possible we will be adding Airtime and Data giveaway in our weekly post.
All you need to do is to stay with us frequently by visiting every article we publish. Airtime will be hidden in each article we publish and the fastest fingers get it.
But for today, we would be giving out FREE AIRTIME all you need to do is to share this article, comment with your mobile phone number and the network you need.
NOTE:
Only comments on our blog will be entertained, comments on Phoenix or Opera will not qualified for this FREE AIRTIME Giveaway and so you should go to SEARCHNGR to make a comment.
Let keep the ball rolling, winners will be selected by 4 pm today!
1K Giveaway! Drop your Account Number (We would pick randomly)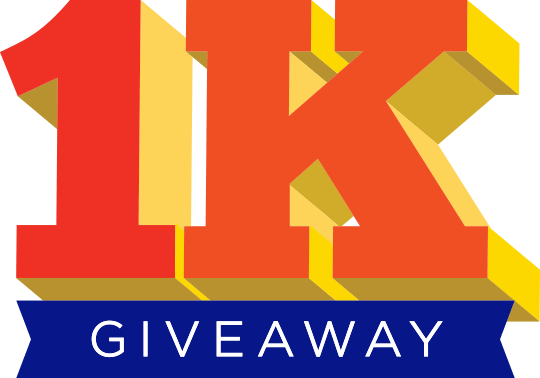 We started our giveaway yesterday and it was awesome, we would be doing our second give away, and hopefully, this is going to remain permanent.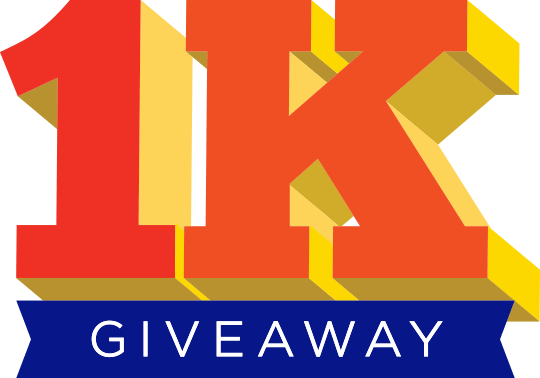 We understand that everybody needs cash, at least to do one or two things. I mean isn't it awesome if you visit our blog daily only to get N1,000 cash sent to your bank account? Oh Yes! it's indeed awesome.
We would be starting with N1,000 and we would gradually increase it to a bigger amount.
Payment screenshot from our previous winners will be shared here on this blog.
Kindly See the previews winners screenshot below:
Our Second Winner yesterday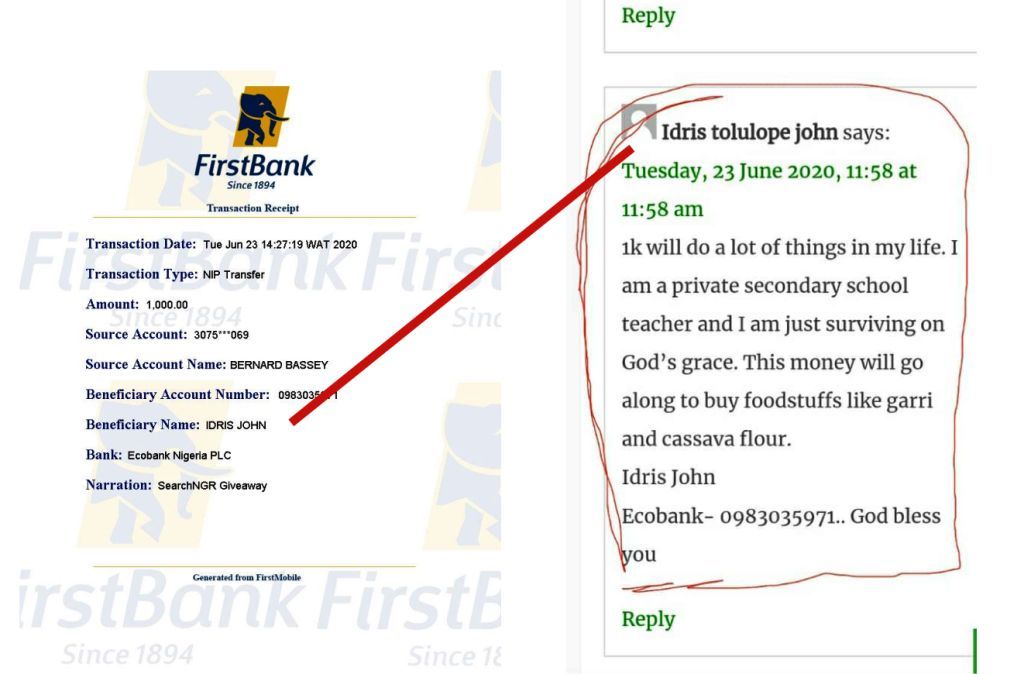 To verify, you can take a look at yesterday giveaway post by clicking 1K Giveaway! Drop your Account Number (We would pick randomly)
Meanwhile, we are going to be introducing other benefits as we progress, so let keep the ball rolling.
Today's Question
Tell us, what can N1,000 do for you? Drop your response, Facebook username and account number in the comment box below. We would pick randomly.
WINNERS WILL BE ANNOUNCED BY 3 PM TODAY
NOTE:
To qualify only leave a comment on our blog, comments outside our blog will not be eligible for the giveaway. CLICK HERE TO MAKE COMMENT.
Secondly, ensure you share this post using any of the share buttons below, we would confirm if you have shared this article before payment will be disbursed to you.
Winners will be announced by 3 PM today. Good luck!