I am Not a Yahoo Boy – Young Artise and Photographer Arrested by Says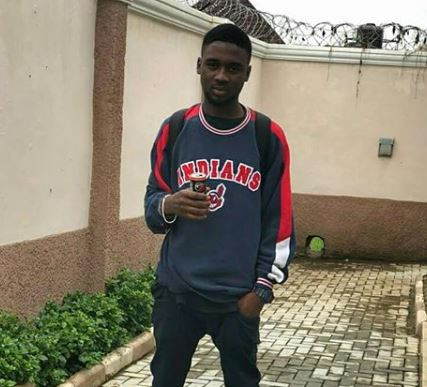 Nigerian man identified as Young Kozzo has claimed that he was wrongly arrested by the EFCC as a yahoo boy.
According to the man, he works as a photographer and an artiste.
He wrote:
As a means to get myself useful even in a country that neither has jobs to offer it's youth nor supports the few that follow their dream to build brand and provide services, I @Kozzographa was doing a video and picture profile for @CzaBoi and

@i_am_black_montana scheduled for 3 days in Abuja from 15/05/2019-17/05/2019. on the 3rd day Friday 17/05/2019 at about 6am, Officers and staff of the @officialefcc invaded the house/Studio where we were working following a tip off by an anonymous and arrested the ten of us including @Beat_boi the music producer recording Czaboi's new mixtape Album.

Saying I wasn't involved in any fraudulent activity even caused me more drills as I was slapped mercilessly with pepper spray in my eyes. We were taken to the EFCC office in Wuse 2, served jobs and immediately after rolling on the ground our pictures were taken even before stating anything.

We were taken to the AFF department were we gave our statements with all Social media and bank account details and later put in the EFCC cell from Friday 17/05/2019- Monday 20/05/2019. I and @beat_boi were released on bail on Monday after scrutinization of our accounts to find no history of fraud.

On coming out, I found my names and pictures were on @officialefcc instagram page alongside so many other blogs as "suspected Yahoo boys. I met @Czaboi as an artiste who has proper management thus I had no reason to doubt his business.

This is a disclaimer and to clear the air and my reputation that I have never shown interest nor gotten involved in any fraudulent activity, all I do is Photography and Music, Now I will say I was arrested for chasing my dreams. God bless Nigeria!