JAMB Mock 2020 – Questions, What to Expect at CBT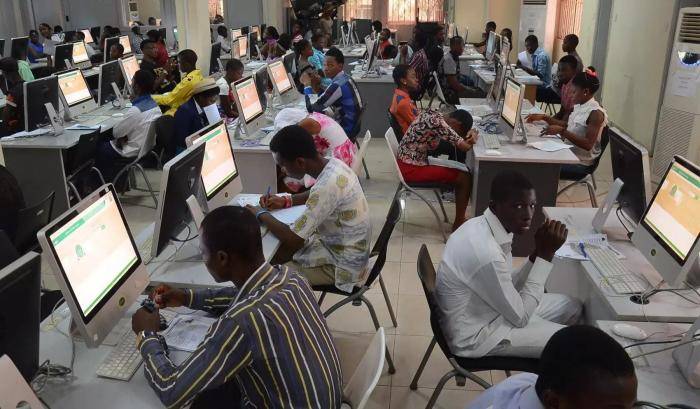 JAMB Mock 2020 – Questions and What to Expect at CBT Centre
The JAMB Mock 2020 is not going to be different from last year's Jamb Mock examination. For the benefit of those that are writing for the first time, I will use this article to highlight you the benefits and importance of JAMB MOCK 2020 and why you should partake in the examination.
But before we proceed it is important for you to you know some statements of facts and reasons why the mock exam is conducted.
What is JAMB Mock Exam?
Jamb Mock exam is an entrace exam conducted by JAMB to test the ability of students and help them understand the user interface of the softare before due date to the main Jamb examination.
Why is JAMB Mock it Important?
Just like any school, test is conducted before exam to get you prepared and aquint you on how the main examination is going to be like, it is important to know that the mock exam is no difference to the main exam. Participating in the JAMB Mock 2020 examination will give you hint as to what and how the main jamb examination will be conducted.
What is the Benefits of Jamb Mock 2020?
The Jamb mock 2020 contains past questions from previous main examination, some questions uploaded in the Jamb Mock Examination will be added to the main exam. You see why this is very important? It could just be that you are re-writing your exam the second time.
Is Jamb Mock For Everybody?
Yes! The Jamb 2019 Mock Examination is for everybody, however, it is not cmpulsory, hence only few students out of the majority registered for the mock enctrace last year.
Meanhile, if you really want to pass with flying colours with good score, I advice you take part in the JAMB Mock 2020 Examination as this will prepare you ahead of the main examination.
Furthermore, candidates who indicate interest in sitting for the JAMB Mock 2020 exam, the board will informed you when to print your mock exam schedule slip. JAMB is equally expected to send you the schedule via emails and Phone numbers you used when registering.
When is Jamb Mock Exam starting?
Jamb Mock exam will start by February, 2020, applicant who want to sit for the JAMB mock Examination are encouraged to study smart in other to see good score in the exam.
Note: Candidates are expected to print their UTME e-Slip
Finally, if after registration and you want to check your Mock CBT Centre you can follow this link to check your JAMB Mock centre for the 2020 candidates visit the official link via CHECK JAMB MOCK CBT CENTRE