Apple's MagSafe Battery Pack iPhone 12 unlocks a new feature (Where to buy in Nigeria)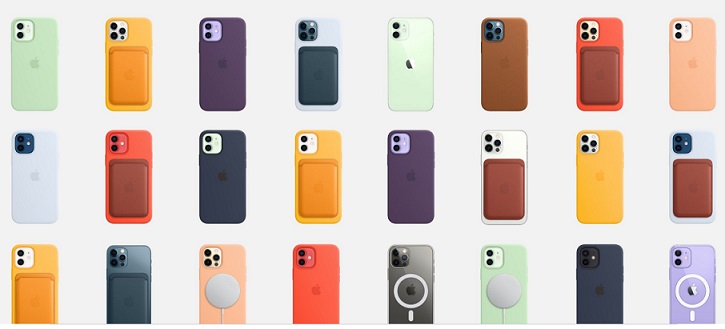 Use the Search Button below for more details.
Apple's MagSafe Battery Pack iPhone 12 is a new feature on the market. The battery when attached to the back of the iPhone 12 and charges it wirelessly.
If both your iPhone and MagSafe Battery Pack need to be charged, you can charge them at the same time. Attach your MagSafe Battery Pack to your iPhone and then plug the MagSafe Battery Pack into a power adapter. Using a 20W or higher power adapter, the MagSafe Battery Pack can charge your iPhone with up to 15W of charging power.
How much is magsafe Charger in Nigeria?
You can purchase MagSafe charger in Nigeria between the price of N25,000 and 35,0000 depend on your location and store prices.
According to Macrumors, the charging method is useful when the ‌iPhone‌ is plugged into another device, such as a wired CarPlay setup or when an ‌iPhone‌ is connected to a Mac System.
When charging the ‌iPhone‌ and MagSafe Battery Pack simultaneously, the ‌iPhone‌ will charge to 80 per cent or higher before the MagSafe Battery Pack begins to charge.
Below are some of the features of Apple's MagSafe Battery Pack iPhone 12
Apple's MagSafe Battery Pack iPhone 12 Product Information
Attaching the MagSafe Battery Pack is a snap. Its compact, intuitive design makes on-the-go charging easy. The perfectly aligned magnets keep it attached to your iPhone 12 or iPhone 12 Pro — providing safe and reliable wireless charging. And it automatically charges, so there's no need to turn it on or off. There's no interference with your credit cards or key fobs either.
At your desk and need a charge? Just plug a Lightning cable into the MagSafe Battery Pack for up to 15W of wireless charging. Short on time? With a higher than 20W power adapter, you can charge both the MagSafe Battery Pack and your iPhone even faster. And you can track the status of your charge on the Lock Screen.
Recommended:
– 20W or higher USB-C Power Adapter and USB-C to Lightning Cable (sold separately)
– For more information, please see this article
What's in the Box
MagSafe Battery Pack
Note: Power adapter and cable sold separately. This device is only compatible with the following iPhone models only as at the time of giving this report.
Compatibility
iPhone 12 Pro
iPhone 12 Pro Max
iPhone 12 mini
iPhone 12
For more details, visit the official website of Apple via https://www.apple.com/shop/product/MJWY3AM/A/magsafe-battery-pack
Below are some of the shops where you can buy Apple's MagSafe Battery Pack for iPhone 12
1SLOT – GARKI ABUJAPLOT 466 AHAMDU BELLO WAY, GARKI 2ABUJA 0000
2GWAMMAJA PHONES – EMAB PLAZAC5A, EMAB PLAZA, WUSE IIABUJA
3APPLE PREMIUM STORE- EMAB PLAZASUITE A6, EMAB PLAZA, WUSE IIABUJA 00000
4DAL'O EXMARG COMMUNICATIONS – APOSHOP A1016/A1017,APO RESETTLEMENT, MARKET, APO, FCTABUJA 00000
5JDN COMMUNICATION – BANEX PLAZASUITE VSG2, NEW BANEX PLAZA, WUSE IIABUJA 000000
6TEE BY TEE – EMAB PLAZASUITE B5 EMAB PLAZA WUSEABUJA 00000
7APPLE WORLD – EMAB PLAZASUITE D3, EMAB PLAZA, AMINU KANO CRESCENT, WUSE 2ABUJA 00000